How to Survive the Rest of 2023 in Procurement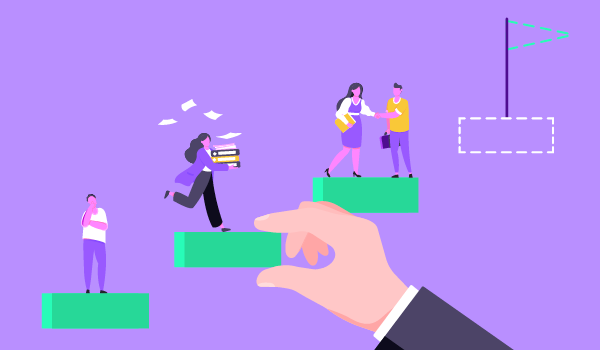 Unfortunately, global economic and political trends don't follow the calendar year. Procurement leaders who hoped 2023 would be a respite from the turbulence of the last few years may be going through some disappointments right now.
To succeed in the remainder of the year and beyond, procurement pros can take action to transform their organisation to address the complexity of today's environment.
Our recent research has shown how procurement leaders can combat volatility, inflation, and shortages, build resilience, and play a critical role in solving today's most pressing business problems. While your organisation may not be able to prepare for every specific situation, developing agility and resilience will help address risk for the rest of this year and into 2024.
Identify Vulnerabilities
As the supply chain stabilises after the pandemic, it's time to identify vulnerabilities to prepare for future disruptions. Examine risks for supply, suppliers and costs.
For supply, examine categories that could be difficult to source due to a lack of supplier diversity, geography, or other risks. Shifting from just-in-time inventory to just-in-case safety stocks could help keep vital materials on the shelf.
Review suppliers for financial, reputational and environmental risks that could impact your supply chain and the company's brand reputation.
Analyse costs that may be rising with inflation or those that may be returning to normal levels to capture savings.
It's critical to go beyond first-tier suppliers to understand the potential impact of disruptions in the upstream value chain.
Incorporate market feedback
Your supply chain doesn't operate in a vacuum. To actively manage costs and risks, monitor market forces for volatile categories such as logistics and labour. Market feedback from suppliers and the industry can point the way to emerging suppliers, innovative products, and improved sustainability opportunities.
You may be able to optimise across multiple factors, such as quality, specifications, and cost, to make informed tradeoffs once basic standards are met. The procurement team can provide insights about the market to sales teams to support their negotiations.
Reduce dependencies
Review product designs and materials requirements to identify those that may be vulnerable to disruptions from scarce supplies or sole-source providers. Map dependencies to assess network resilience and potential high-risk categories. Work with business partners to identify alternatives and reduce dependencies in these areas.
Developing alternative supply sources can help boost sales by reducing stockouts and meeting customer needs while protecting revenues.
Adopt a control tower approach
As procurement departments embrace technology, it's common to feel overwhelmed from too many disparate data sources and systems. In the From Insights to Impact: Driving High-Performance Procurement report , about half (49%) of procurement leaders reported too many data sources and incompatible systems were barriers to gaining total spend visibility.
Build capabilities for a control tower or central nerve centre to gain real-time visibility. With real-time insights into inventory, market pricing, supply disruptions and customer demand, the organisation can coordinate a holistic response to disruptions and market forces.
Cross-functional, agile teams can monitor market activity and identify risks while providing data to support supplier negotiations. The nerve centre could report directly to the C-Suite for rapid decision-making.
Build a team with the right talent
With ongoing digital transformation, procurement leaders must focus on building a team with the advanced skills to get the most out of new analytics tools. New roles will open for data scientists, data analysts, and scrum masters to deliver actionable insights from automation and artificial intelligence. To overcome the competition for talent, procurement can be positioned as a developmental step in a career path, where staffers can develop leadership skills and business acumen through collaboration with many other departments. For more information, read the From Insights to Impact: Driving High-Performance Procurement report.