How to source sustainable suppliers – 3 steps to get started
Sustainability is no longer a trade-off: it's an absolute essential for any procurement team. Looking to level-up your game? Then read our 3 simple steps to get started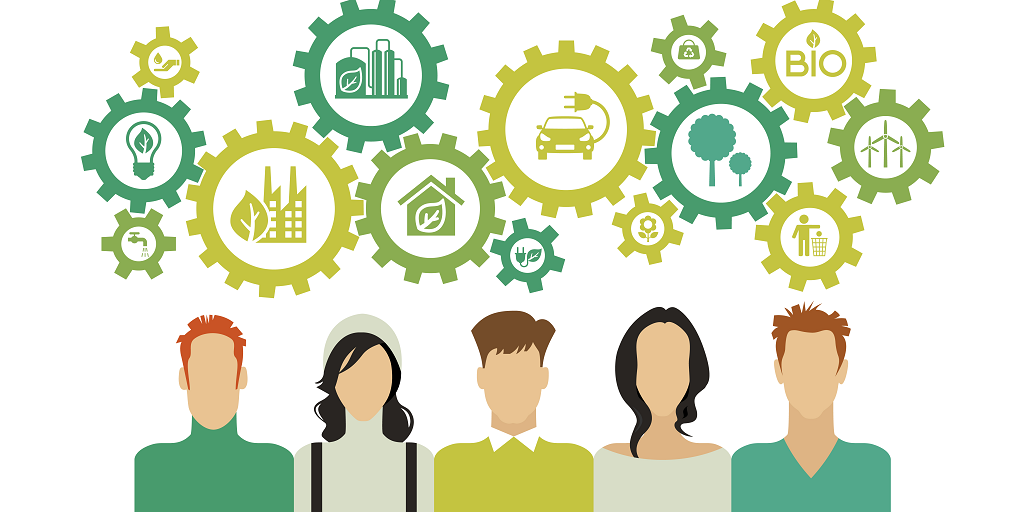 ---
Sustainability is no longer a trade-off: it's an absolute essential for any procurement team. Organisations are embracing sustainability and ensuring that it is a critical priority. This is driven in part by demand as many customers and employees expect to see responsible purchasing. It's up to procurement teams to answer the call.
Stuck in overwhelm? Data can help
Sustainability strategies can seem overwhelming to implement as meaningful change takes time and impacts the end-to-end supply chain. With the right tools and data it's possible to achieve more than just a token policy document that no one reads. Procurement teams can revolutionise their supply chains!
What is sustainable procurement?
Sustainable procurement is described by CIPS as "the social, economic and environmental factors alongside the price and quality considerations". Sustainable procurement has traditionally focused on environmental impacts and only recently is the full definition starting to be embraced by organisations, which has seen a greater emphasis on generating social value above and beyond the value of the goods or services being procured. The focus is on achieving secondary benefits (outside of the primary purchase) which are designed upfront, to ensure maximum value is obtained from the procurement. It's about trying to spend the same dollar twice to have a positive social and sustainable outcome as a benefit of the purchase.
What are some examples?
Some examples of social and sustainable procurement are:
Considering the environmental footprint of the purchase and making more sustainable choices when purchasing e.g. replacing petrol or diesel vehicles with electric vehicles
Using social enterprises to deliver the goods or services
Deliberately seeking out supplier diversity and awarding contracts to indigenous businesses
Encouraging local buying through targets to award contracts to small-to-medium businesses
Considering the sustainability of a contract. If you lock a supplier down to a low price and they accept that position then they will potentially be under financial strain and may leave you in the lurch if they have to abandon the contract.
Social outcomes. It is becoming popular to award higher points through the evaluation process to companies that offer social outcomes like apprenticeships, working with communities or Equal Employment Opportunities schemes (as just a few examples).
Why does it matter?
Recently Procurious and Ivalua teamed up to survey 470 procurement and supply chain professionals in order to understand procurement maturity levels, best practices and motivations.
The evidence is clear: companies with advanced sustainable procurement programmes realise greater Return On Investment when compared to their peers. This includes lower costs, increased sales, higher levels of innovation, reduced supply chain risk, and more.
The not-so-positive story is that 62% of organisations have not yet invested in supply chain sustainability or are just starting. When the benefits are so clear it is alarming to consider the number of organisations that are missing out on these benefits and the amount of social and environmental good that is not being fully realised or delivered.
Big changes require small steps
If you're feeling overwhelmed by your desire to implement sustainable practices into your buying policies, then try these 3 simple steps to get started.
1. Ensure your data IQ is high
Data IQ helps you to move away from the dreaded dirty data pitfall where a person or a crude code runs havoc on your raw spend material. Quality in = quality out! If the raw data isn't coded or analysed in the right way then you will be missing out on opportunities you didn't even know existed.
2. Embed sustainability into contracts
Make your sustainability strategies and commitments public so that you attract the right types of suppliers. Ensure that sustainability is within your evaluation criteria, and be sure to embed sustainability KPIs into your contract. Using your newly acquired high-quality data IQ tools means that reporting on these KPIs will be done for you, taking the hassle out of pouring through contracts and reports.
3. Work with your suppliers
Your suppliers are buyers too! They most likely already have innovative ideas to achieve your sustainability goals. Collaborating with your supply chain is critical to ensuring the successful implementation of your sustainability objectives and outcomes.
If you're daunted about how to get started then start small! Using the three steps above you can begin to build an actionable plan that will help ensure your categories and purchases are future-proofed.
Find out more in SpendHQ's awesome webcast series Level Up – watch episode 4 now!
Find more Sustainability news, insights, and best practises at Procurious.com.
---