How To Increase Your Procurement Salary This Year
Negotiating your salary can be scary… but not doing so can be an even bigger risk and really add up over time.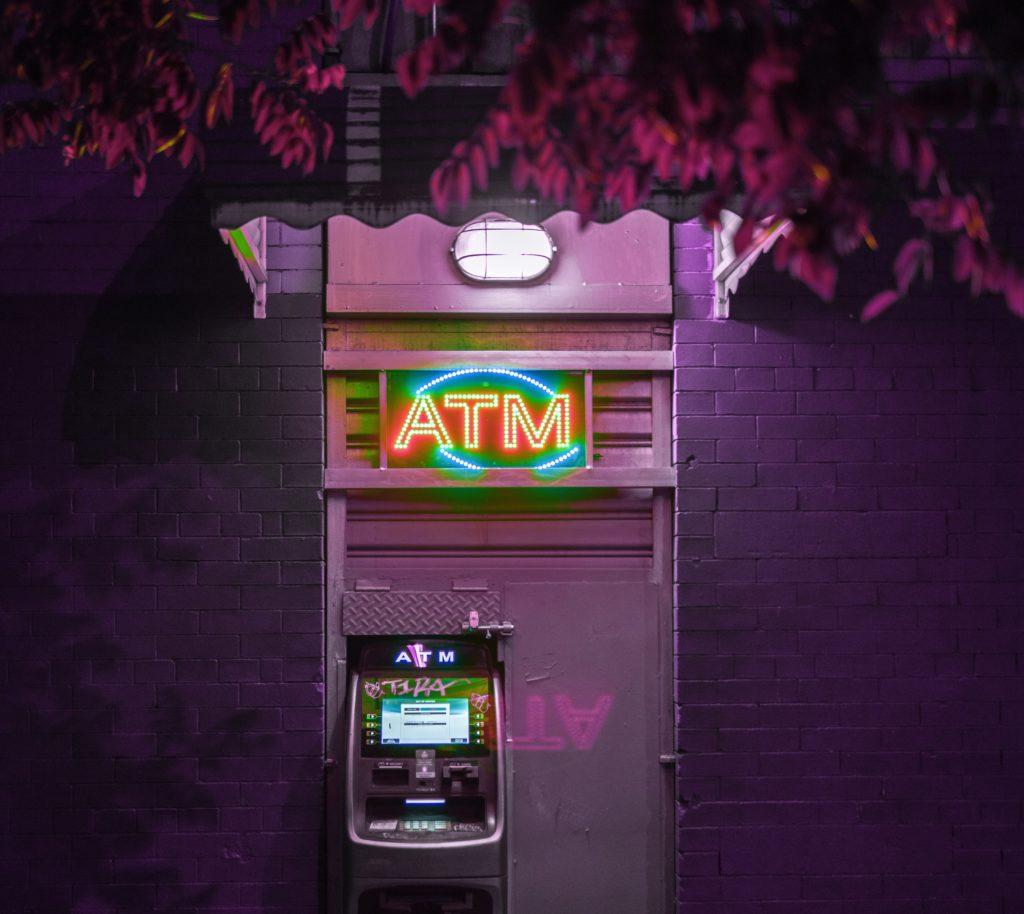 Money. We all might agree that it doesn't buy happiness at work and it's far from the most important benefit in our jobs, but still, it's a big indicator of the value we bring. And while as procurement professionals, we're more than happy to put on our poker face, sit at the negotiating table and secure the best deal for our business, many of us are less inclined to employ these tactics when it comes to our own pay rises.
But why?
Negotiating for ourselves is challenging, and research shows an incredible two-thirds of us never do it. In a perfect world, we wouldn't have to – our hard work and effort would be automatically rewarded. But our jobs, just like our supplier negotiations, are about business, so it follows that we'd need to regularly present our business case to secure the best deal.
Doing so can be scary, but not doing so can be even scarier and over time, really add up. An example: a study conducted by Linda Babcock showed that only 7% of women attempt to negotiate their salary, as opposed to 57% of men. Over a career, this can make a huge difference – the same research showed that people who asked were able to increase their salary by over 7%.
But even if we know we should be negotiating for ourselves, doing so can be a completely different beast. So if you want to increase your procurement salary this year, here's how we recommend you do it:
Step 1: Beforehand – Thoroughly prepare
A salary negotiation is like any other big-ticket negotiation in your procurement career and as such, you need to be prepared. Although salary can feel very personal, when you're preparing you need to keep it professional and build a business case for what you're going to ask for. Here's how you do that:
Understand your market value
Before you enter any negotiations, you need to know your numbers, and salaries are no different. But where do you get this information from?
Websites such as Payscale can be a great starting point when it comes to salary ranges. It can also be extremely helpful to talk to specialist procurement recruiters, such as those from Procurious' recruitment partner, The Source, to understand what your market rate should be.
After you've researched your range, land on exact value, ideally at the top end of the range. Why? Research shows that if you do this, you're scientifically more likely to get closer to this amount, and when you select a number at the top of the range, you give yourself more room to negotiate.
Once you've discovered your market rate, think about what you'd like to ask for as an entire package, in case the business simply isn't able to afford the raise you're asking for (or equally, if you value other benefits just as much). Perhaps you'd like to negotiate for more annual leave? Different flexible work conditions? Travel or different projects? Ensure you know what you're after and have prioritised it according to your preferences.
The last part of knowing what you're after is considering the 'bare minimum' you'd accept. If you can't get a raise, will you be ok to accept the changed benefits you're asking for? Is nothing an acceptable outcome, as long as you know you can try again next year? Deciding on your 'bare minimum' can help you know when to acquiesce your negotiations.
Prepare your business case
Now you're clear on your value, it's time to show it through preparing your business case. Many people make the mistake of defaulting to their personal circumstances or effort expounded in their business cases, but you should always focus on purely business outcomes and results.
Your business case needn't be long, in fact, it could be simply one page, but on it you should include:
Your accomplishments, focusing on the value you added vis-a-vis the strategic priorities of your department (and even the business as a whole)
Any awards or other recognition you've received
Customer, stakeholder or co-worker testimonials (if you don't have any of these, ensure you proactively ask for some).
A plan to achieve future objectives of the business and department.
Once you've put together your business case, practice your pitch. Know inside-out how you're adding value, and be prepared to answer any questions your manager might have (without getting defensive). Confidence will be a big part of your success, so practice definitely makes perfect.
Get your timing right (if you can)
Some companies mandate that salary negotiations and performance reviews go hand-in-hand. But from an HR perspective, there is always room for 'out-of-cycle' pay rises where they're deemed necessary, so if possible, try to pick your timing when you're negotiating. According to the Harvard Business Review, the best time to negotiate for a rise may be three to four months prior to your performance review, before your boss has decided what rises might be given out (NB. Team salaries often come from the same budget 'bucket' so getting in ahead of time might ensure there's more available for you).
The first rule of picking your timing is choosing a time, obviously, when your boss isn't stressed or where you don't have thousands of impending deadlines. Beyond this, research shows that you should choose a Thursday or Friday to negotiate, as in this part of the week people are usually more amenable to negotiation and compromise.
Step 2: The meeting – put your best negotiation skills on
Remember the nerves you felt in your first supplier negotiation? Undoubtedly, you'll feel those one-hundred fold when negotiating for yourself. As such, consciously employ these tactics to ensure you present your best pitch:
Get your confidence on
Some people think of confidence as something you do – or don't – have, but in reality there's lots of things you can do to make sure you look and feel more confident.
One such thing is to employ what Harvard researcher Amy Cuddy calls a 'power pose.' A 'power pose is where you stand tall with your hands on your hips and your chin and chest raised. Executing one of these, even if it's in your office prior to your negotiation, helps raise testosterone, which in turn increases confidence and reduces stress.
You can also make sure you look and feel the part, says self-improvement researcher James Clear. To do so, choose an outfit that makes you feel your best, and make sure you enter the negotiation room with your head held high, eye contact and a confident smile. 'The way you enter a room can dictate how the rest of an interaction will be,' James asserts.
Finally, if you're rethinking your morning coffee on your meeting day – don't. Research shows it makes people more resistant to persuasion, so if you indulge, you might just have an easier time holding your ground!
Listen before you ask
As you'd know from your supplier negotiations, you're always in the best position when you're armed with as much information as possible. Likewise, as counterintuitive as might seem, the first thing you need to do in your salary negotiation is to listen.
What have our key successes been, you might ask. Or alternatively, what's the road map for the future and how will be measure our success? The answers to these questions may well cause you to adjust your pitch, depending on what your manager highlights as their most crucial priorities.
Your pitch
Now you've listened, it's time for your pitch. When you're discussing your achievements, keep everything professional and fact-based, referencing your business case as needed.
Use your pitch to present your 'first preference,' whether this simply be a pay rise or a combination of pay and other conditions. Don't mention other options as yet – these are for later down the track if negotiations don't go as planned. Also take care not to mention anything non-business related, as relevant as it may seem (for example, I need a raise as my rent has increased, or I need a raise because I learnt my colleague who doesn't work half as hard earns more). Mentioning personal reasons for a pay rise will distract from the value you add to the business, which is what your salary is fundamentally about.
Step 3: The big ask – will you get the pay rise?
Once you've prepared to ask for your pay rise and presented your case, your work is almost done. But there's still the hardest part – actually asking for the raise. How do you do that? Here's some tips:
Be direct
Skirting around the topic, waiting to be asked for a number, or putting too many words into your request can all, unfortunately, be a sign you lack confidence in what you're asking. The best way to ask for a raise is simply to ask, referencing everything you've presented. Try something along the lines of:
'Based on the evidence I've presented here today, including the research I did on market range, I'd like to request a pay rise to XX.'
Be positive, not pushy
If the first response you get isn't a straight yes (it almost never will be), you need to resist the urge to sound pushy, beg, or get offended or defensive. If the initial response to your request isn't positive, ensure that stay positive and continue to lead with the value you've added. If you manager wants to dispute or further investigate anything you've presented, simply say that you're happy to provide further evidence.
This is especially important if you feel yourself getting emotional. Even if you have further evidence at hand, it may be better to present it at a later point when you're feeling more composed.
Send evidence via email
From an HR perspective, it's unlikely that even if your boss agrees with your request in principle, he or she will be able to approve it straight away. Also, he or she may need to provide evidence to senior management or HR as to why the decision is being made.
To get on the front foot with this, send your manager an email after your meeting, detailing your request and your business case. Ensure you give your manager a deadline for responding, so you'll know either way how to move the negotiations forward, if need be.
Step 4: Dealing with a no
When we enter a negotiation, the last thing we want is to receive is a 'no.' Yet at the same time, we do need to prepare for this as a possible outcome. Here's how you do that while maintaining your professionalism and your job (if that's your intention):
See no as a path to yes
When it comes to salary negotiations, it can be tempting to see a 'no' as a personal indictment on your performance, but according to Forbes, it's anything but this:
'We're often reluctant to negotiate past no, but we shouldn't be. After all, it's not really a negotiation if we're asking for something our bargaining partner wants.'
'Negotiation is a conversation whose goal is to reach an agreement with someone whose interests are not perfectly aligned with yours.'
If we wanted something from our supplier, would we take no as an answer? Probably not. Employ that same ethos in your salary negotiations.
Make a counter offer
The beauty of having pre-considered options for your negotiation means that if you get a no to your first request, you can proceed down the list. If you need to do this, continue to lead with value and sell the reasons why the benefits you're asking for are beneficial to the business, for example, 'Working a compressed working week has been shown to boost productivity, and I'm confident, given my track record, I can deliver that.'
Keep the conversation open
Did you know that some of the world's most famous negotiations took years, and even decades to pull off? While you're unlikely to want to wait that long for a pay rise, know that it might take some time to achieve what you're asking for. Stay positive, make SMART goals (for example, I'd like to discuss this again in 6 months, when I've done XYZ) and continue building your business case.
Have you tried to negotiate your salary? Any other tips for success? We'd love to hear them – please let us know in the comments below.
Do you work in procurement or supply chain? Join 37,000 + procurement and supply chain professionals at Procurious today, and receive free access to the latest industry news, information, training, events and much more.