How to Give an Award-Winning Presentation to the C-Suite
As procurement professionals know, it can be nerve-wracking to present to executive leadership – so here are 4 straightforward tips to help you prepare.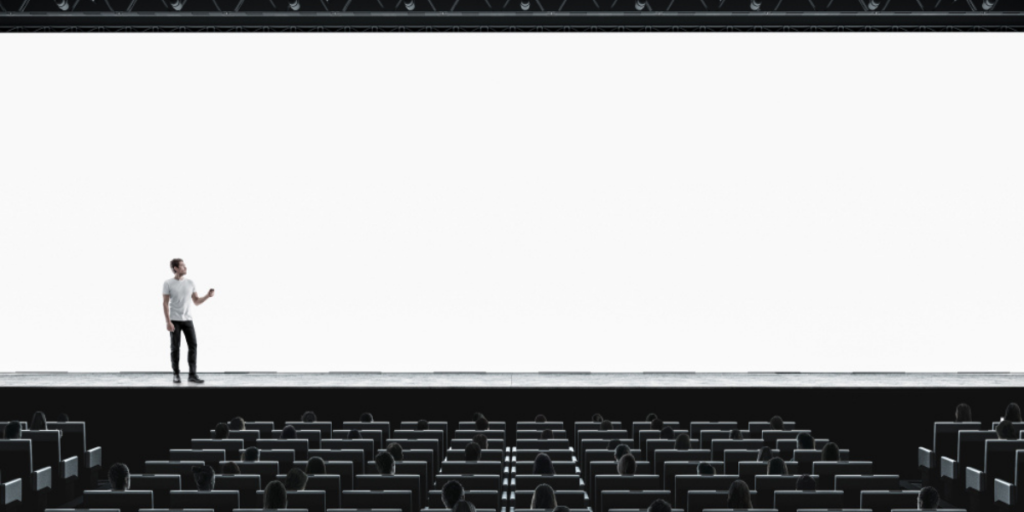 ---
It can be so nerve-wracking to present to leadership. Do you remember your first time presenting to the C-suite? There can be so many questions running through our minds:
Will I give them the right amount of information?
Am I presenting my material in the right format?
Will I be able to answer their questions?
What if I run for too long?
While there's not a lot we can do to stop those nerves from popping up (nerves are usually a good thing, by the way!), there are some strategies that you can put in place to make sure that your presentation to the C-suite is everything it needs to be, and more.
Follow our four tips below, and your next negotiation might be your best yet! And that supplier meeting you've been fretting about? A piece of cake!
1. Know your stuff
This is key.
Now, if you have been invited to present to the C-Suite, we're willing to bet that you know your stuff. Go you! You've shown the expertise, insight, and skills to get you in that door, with the power to share your knowledge and skyrocket your influence.
Hold on to that, as this is a helpful reminder to keep your confidence levels high when presenting!
But when it comes down to it, your safety net is knowing your presentation. It's better to assume that the meeting won't go in the exact way you plan it to, and you never know what technology issues will arise when you are ready to present. So the better you know your content, the more likely you will be able to take any unexpected interjections or technology issues in your stride.
If you are presenting a new idea, know the pros and cons to help you be ready for any question that comes up. Not everything needs to be in the presentation, but you want to be sure you hit all your key points and emphasise their importance. You should then have the nitty-gritty details in your back pocket, ready to bring out when the time is right.
Having contextual knowledge on hand is also key. For procurement teams about to make proposals to the C-suite, ensure you are up to date on all federal, state, local laws and regulations that may affect the terms of said proposal, and that you are able to talk about how these factors affect the organisation and any vendors or suppliers involved. Your depth of knowledge will increase your chances of building executive trust, the ultimate goal!
Can you speak to the upstream and downstream effects of your ideas?
2. Look at it from the 30,000 ft view
Many times, we are deep in the weeds of procurement work. After all, that's our job! We need to know all the details of the process, how all the pieces fit together.
Where does this supplier sit when it comes to ethical sourcing?
What is the status of the statement of work with our contractors?
What are our timelines, and are we meeting them all?
As a result, it can be difficult to step above the weeds to take a look at the project at large. And guess what, the C-suite doesn't really care about the details of the process, they just want to know that it gets done, efficiently and under budget. You need to be able to look at what you are sharing from their view.
So, when you give your presentation, prioritise your content: what are the highlights? What are the parts that are needed in order to make a decision and which are just nice to know? Knowing the content inside and out, but being selective about what you present, will mean that you can anticipate what questions will arise and answer them to the best of your ability.
And guess what, it is ok to let these executives know that not all the details have been worked out! Assuring them that you have the right team to make it happen is sufficient, and shows that you have a plan in place.
3. Network inside your organisation
Most professionals are good about knowing who is in their own department, but knowing people around your organisation can be key to a successful presentation.
Procurement is no exception, we cannot operate in a vacuum. Procurement has customers inside and outside the organisation, and knowing (and valuing) all your customers makes for a successful department.
Schedule regular times to meet with your customers to learn about their needs and internal processes, so you can determine where the supply chain can support and help best – after all, you don't want to be a roadblock to getting things done!
By showing your customers the love from procurement, your relationships will strengthen and will allow you to show the C-suite how Procurement processes can bring value across the organisation.
4. Get to the point
Have you ever heard of the SBAR process? It's often used in the healthcare domain, but it is very applicable for procurement teams! If you don't know it, now's the time to learn it:
Situation, Background, Assessment and Recommendation
Put simply, the SBAR process is a concise framework of communication about an existing problem, and suggested solutions and updates.
Start your presentation with SBAR so everyone is able to easily track the progression of your presentation. This is a solid foundation, and then you branch out into further detail as needed.
Our top tip here? Short and sweet is key. Keep your presentations to the executive team no longer than five minutes; by showing the road map at the beginning, and keeping your SBAR process concise, you'll maintain their focus (and their favour!) and map out a clear picture, efficiently.
One more thing…
…and this is something that we'd highly recommend, and far too many people regret not doing: enlist the help of your colleagues and network.
Don't be shy, get their advice!
Practice your presentation on them, run your dot points past them. Trust us, it might feel a little uncomfortable or nerve-wracking now, but it'll take you miles in the long run.
It can be stressful to know you are presenting your idea to people who have the ability to make or break your plan. But by taking time today to be prepared, your stress level will go down, which will definitely increase your chances of hearing the Yes.
Want more tips on how to hack your meetings and take control? Read this!