How to Find the Balance Between Technical and Soft Skills
Striking the right balance between technical and soft skills is a tightrope procurement has to walk. But it's one that changes depending on the situation you are in.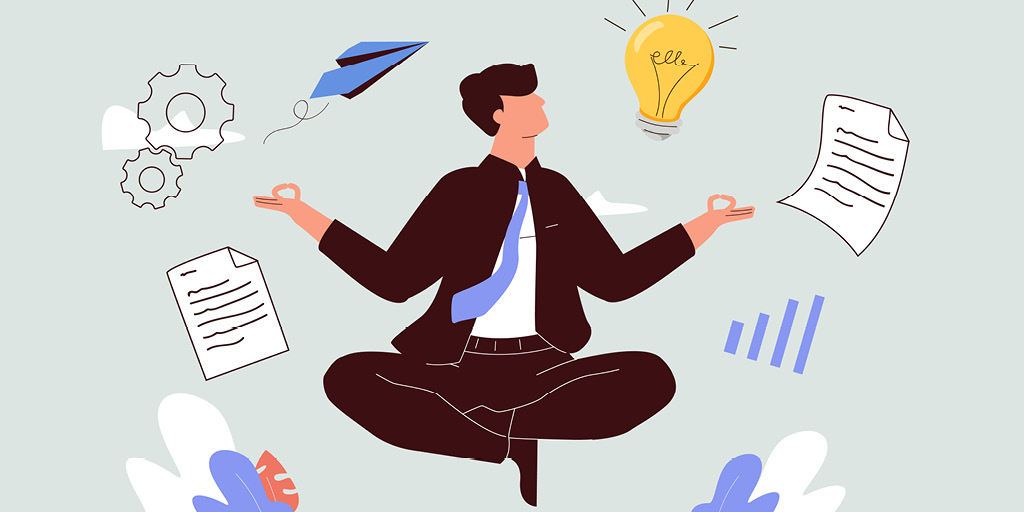 Procurement is one of those professions where many, many skills are required to succeed. At any one time, for any given project, and in any given role, procurement professionals need an almost mind-boggling combination of technical and soft skills to continue to deliver the value their organisation requires. This sure can feel exhausting at times, meaning that the ultimate question is: how do you find the balance between technical and soft procurement skills in such a way that you can be the most successful professional you can be?
It's a tricky question to answer, and one that is, unfortunately, answered with a 'it depends'. Read on to find out how to find the balance between technical and soft procurement skills in a number of different, important situations:
In a Job Interview
Finding the balance between technical and soft skills in a job interview can very much depend on two things: firstly, the procurement job you are applying for and secondly, who you are talking to.
The first step to understanding what skills you need to have (and also what skills you need to highlight) in a job interview is to ensure that you have all, or at least most, of the skills required in the job description. If an organisation has listed skills as essential, expect that they will ask about examples of you using them in an interview.
After this, you may need to adjust which skills you discuss in detail depending on who you are talking to. An initial discussion, which may be conducted by an external recruiter or an internal HR representative, will essentially be about ensuring you have the right mix of technical skills to do the job, as well as making sure you're a good communicator.
After this, you will likely meet with your potential manager. Here, your soft skills will really need to be on display. Your potential new manager will be weighing up everything from whether you will fit in the team, to what your potential might be in a few years and beyond, so it will be critical to show that you're skilled at working with stakeholders, suppliers, and also that you have leadership potential. You will be asked for examples of your technical skills, of course, but these may not be the focus of the interview (unless you're interviewing for a highly technical individual contributor role).
When Working with a New Supplier
Finding, negotiating with, and onboarding new suppliers can involve a dearth of technical procurement work, and often, this work can be incredibly detail-oriented, especially if you're working in a particularly challenging category. Securing the best outcomes often requires deep technical expertise and can become a mind field quickly. Mistakes can happen quickly and often without proper category knowledge.
Yet although it may not seem like it on the surface, soft skills – especially those used in communicating with stakeholders and negotiating with suppliers – can be equally important in this process. Although technical procurement knowledge can provide you with the path to the best outcome, it won't be possible without getting people involved, and for this reason, soft skills are equally important when working with a new supplier.
When Going for a Promotion
The balance of soft and technical skills on display when you're going for a promotion may seem very much skewed towards technical skills, especially if you want to move into a more senior individual contributor role. But again, this is an example of where your soft skills may be equally (if not more) important.
Just like when you're interviewing for a new role, the first step to understanding what skills need to be on display is understanding the next role itself. Will you be moving from a more administrative role to a category management position, where you'll naturally require better negotiation skills and stakeholder management skills? Or are you moving into a position which requires management of staff? Whatever the answer is, ensure that you prepare examples of where you've used the requisite skills.
And just like an interview, when you are going for a promotion, it's likely that your communication, negotiation and leadership skills will be tested more than your technical ones. And while deep technical knowledge in certain categories is essential for senior category management roles, at the end of the day, building and maintaining relationships can be just as important.
As all procurement professionals know, in many situations, the 'procurement' in procurement specialist might as well be replaced with 'relationship'. We all need to be relationship specialists in almost all elements of procurement, and while technical skills are important to help us do our jobs, it's the relationship side of things that will ultimately help us succeed.
Do you think that technical skills are less important in procurement than they used to be? How do you find a balance between technical and soft skills? Let us know in the comments below.