How to Be Super Normal: 5 Must-Have Traits to Get Ahead in 2021
What does it take to be Super Normal? Here are the 5 must-have traits to get ahead in 2021 without driving yourself crazy.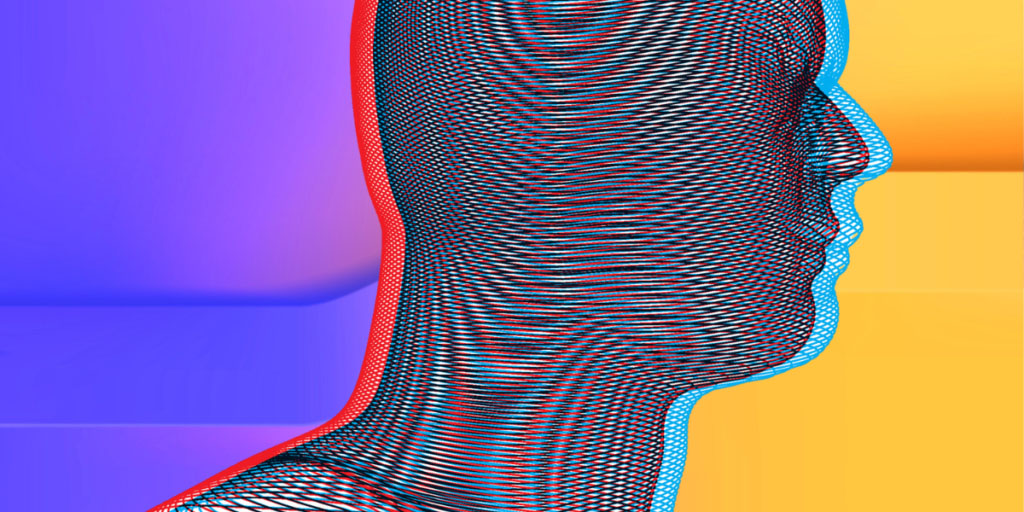 ---
There's no turning back. There's only the here and now. And whatever you call it – the new normal, now normal, the end of the world, or as we're labeling it, the Super Normal – it no longer matters. What matters is how you adapt, move forward and make a difference.
There's a lot of difference-making that still needs to happen. Procurement and supply chain must lead the way, just as we've done in the past. According to McKinsey, "in the five years immediately following the 2008 financial crisis, total return to shareholders for companies with top-quartile procurement capabilities was 42% higher than for companies whose procurement operations were in the bottom quartile."
That's a significant impact. Clearly, we have what it takes to succeed. But this is not the same environment as the global financial crisis. The game has fundamentally changed and we need a new playbook to win, manage stress and get ahead.
The Super Normal: Start by Owning Your Vulnerability
Resilience is core to the Super Normal. We've been talking about it since March, which begs a deep discussion: What actually makes us resilient?
It has nothing to do with our age, gender, ethnicity or nationality. Instead, according to a Harvard Business Review study, there are two driving factors. The first is exposure. The more exposed you are to the suffering or event, the higher your resilience levels are. As HBR puts it, "this strongly suggests that we discover our resilience only when we are forced to meet unavoidable suffering full in the face. It's when we face that reality, and see ourselves and how we respond to it, that we find the basis for resilience."
The second factor is the extent of the threat. The more tangible, the more resilient we become.
An HBR survey asked how many people had experienced workforce changes as a result of COVID-19. There were 11 possible changes to select, such as sheltering in place, layoffs and furloughs, and changing use of technology. Ninety-six percent of respondents globally said they'd experienced at least one issue. This is similar to our business study, which found that 97% of organisations experienced a supply chain disruption related to COVID-19.
This isn't surprising – so why does it matter? Because as leaders, we need to own our vulnerabilities. Our Super Normal requires us to be open, transparent and direct. You can't force a return to normal just to calm anxiety and stress. We have all suffered to some extent and glossing over the potential implications – whether it be layoffs, longer work hours, hard conversations with suppliers and customers, a demand for new skills, or changes at home – is counter-intuitive.
Instead, own the vulnerability, be clear about your team's exposure and communicate what needs to change. When people understand what's at stake, they are remarkably resilient.
The Super Normal Playbook: Heart, Brain and Vision
Resilience amidst chaos requires evolution. We need to change and adapt, even if we don't know what the future holds. While there's no easy button or universal blueprint, we've learned a lot in 2020 about how to be Super Normal.
1. Super Normal Professionals Think the Unthinkable
If we've learned anything in 2020, it's that anything can happen. Pandemic, trade wars, recessions, natural disasters… the list goes on.
Being Super Normal requires us to come to terms with an inherent truth: Uncertainty is certain.
We need to engrain this mindset into our team, decisions and actions. Once we see that the big picture is cloudy and unpredictable, we can better prepare ourselves for success, and quickly overcome the shock factor when everything abruptly changes. Being ready for sudden change – and having a plan of action – puts you ahead of nearly everyone.
2. Super Normal Professional See Limitless Opportunity
Don't let the state of our world get you down. Instead, get up, make a plan and get going. Be positive.
Changemakers see opportunity in crisis. They understand that the dynamics have completely changed, and there are limitless opportunities to improve your reputation, get noticed, move up and make an impact.
We know that procurement and supply chain operations are intrinsically linked to organisational survival and success. Whether you are at the beginning of your career or leading operations for a Fortune 100, there's a greenfield opportunity in front of you. Thriving in the Super Normal requires you to see it and take advantage.
3. Super Normal Professionals Invest in Themselves
Warren Buffet put it best. "By far the best investment you can make is in yourself."
This advice isn't relatively new or unique, but it's a game-changer for those that take advantage. What skills do you need to thrive in our Super Normal? What about the Next Normal? How will your day-to-day job change in the next 5 years?
Our recent survey found that the majority of organisations (93%) are investing big to propel procurement forward. The top three investments they are making in procurement are in data and analytics, talent development and technology.
Soft skills matter as well. According to LinkedIn, the top five most in-demand skills in 2020 are "creativity, collaboration, persuasion, adaptability, and emotional intelligence—all skills that demonstrate how we work with others and bring new ideas to the table."
If your organisation isn't providing the necessary training or experience you need, make the time to get it yourself. The pandemic has accelerated the global tech transformation and heightened the need for modern skills, expertise and experiences, like analytics, digitisation, emerging technology, emotional intelligence and leadership. Super Normal leaders see where the world is going and stay ahead of the transformation by investing in themselves and their teams.
4. Supper Normal Leaders See the Big Picture and Know How to Focus
Where is your organisation going and what does it need right now? Super Normal leaders are always in the know, and when they aren't, they are confident and proactive enough to request an immediate alignment meeting with leadership.
We only have so much time and resources and need to spend them where it counts. Today, for most procurement and supply chain teams, that means cost savings, supply chain risk and business continuity. But your actual goals and priorities may be different and could change suddenly. Going above and beyond your day-to-day supply chain and procurement operations to stay fresh on the strategic priorities of your organisation is paramount to success. Similarly, bringing modern and fresh thinking to the table that breaks through traditional results and delivers compounding value on key projects, like cost containment and savings, will make C-suite stop and take notice.
5. Super Normal Leaders Have a Heart
They put people first – and recognise that success starts with teamwork and human connection. They recognise that vulnerability – financial, mental, physical and social – is very real, and that people need time, space and support during difficult times. They know that talent wins 100% of the time.
While putting people first may sound simple, that's not always the case, especially amidst the chaotic nature of our world today. Super Normal leaders are intentional about it every single day, with their decisions, actions, engagements and relationships. People are core to what they do – and why they succeed.
You Have What It Takes: Embrace the Super Normal
Life is chaotic and stressful. And you have everything you need to be successful now and in the future. Everyone's Super Normal will look a little different – but if we continue to learn from each other, share our successes and look ahead, we'll all be more than alright.
And finally, wherever this Super Normal takes us, always remember to make time for yourself and your family. Find something you love and embrace it. We are all tired, stressed and anxious. Happiness helps solve all three. If you are looking for more inspiration, check out what your peers say it means to be Super Normal.