How Rapidly Rising Petrol Prices Will Rock Supply Chains
It's not the news that any of us wants to hear, but there's another risk coming to undermine your supply chain – rising fuel prices. How will they impact yours?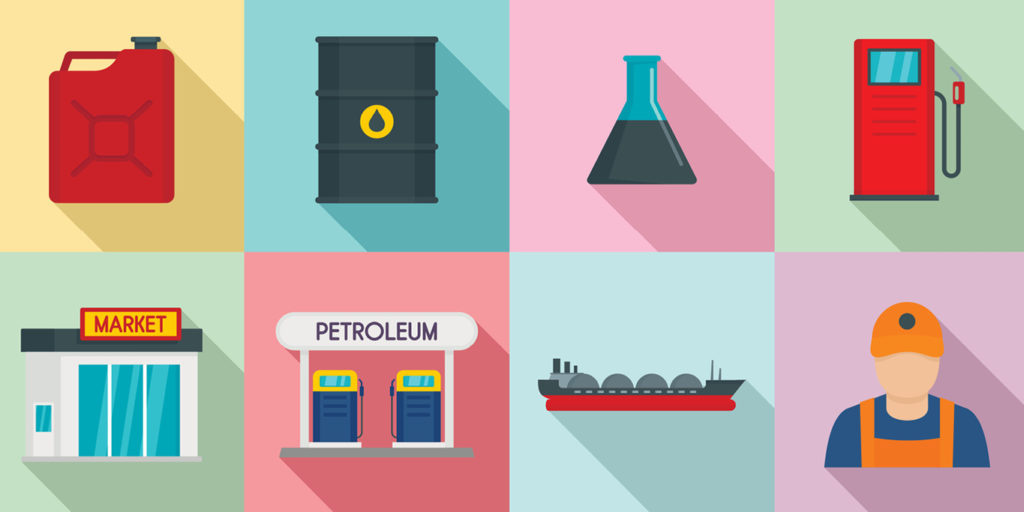 ---
As any global procurement professional knows, there are a lot of issues that need handling, and rarely a week goes by without something new cropping up. From the Great Resignation and the on-going Shanghai lockdown, to the impact of the war in Ukraine, there are so many headaches to deal with and risks that need to be managed and mitigated.
But procurement professionals are a resilient bunch and have coped admirably with everything that has been thrown at them. However, a new risk threatens to derail almost everything in the supply chain right now: rapidly rising petrol prices.
This is not exactly a new issue, though the impact is increasing steadily. At the onset of the COVID-19 pandemic, demand for crude oil basically collapsed as local and global travel ground to a halt, along with manufacturing and pretty much everything else. The loss of demand pushed the price of petrol higher and higher.
Then, just as things seemed to be settling down, Russia invaded Ukraine, prompting the West to impose a number of sanctions and causing the exit of many major oil firms from Russia. In late February this year, this caused the price of crude oil to briefly rise above USD $100 a barrel. It has since settled around $90, but it's anyone's guess what could happen from here.
This uncertainty poses a massive risk for global supply chains, and here's why:
Trucks and Road Freight
As far as freight goes, trucking is one of the most popular forms of shipping in the world. For US-based companies, for example, trucks and road freight represent 72% of all freight, whereas in the UK it represents nearly 80% of all freight. Rising fuel prices will obviously have a major impact on this.
This also couldn't come at a worse time for the trucking industry, which is suffering now from a triple whammy of factors leading to hugely inflated logistics prices. Labour shortages and an increased demand for faster consumer shipping mean that in order to turn a profit, most trucking companies have had to increase their standard fuel charge.
Roadside assistance for broken down trucks has also become a lot more expensive, further compounding price rises by reducing availability.
Sea Freight
Like trucking costs, there have been a myriad of factors that have impacted ocean freight prices. From the onset of the pandemic, ocean freight companies have faced huge challenges from both storage and port space perspective, and their operations have been constantly interrupted by lockdowns and isolation rules, with individual countries changing regulations on a regular basis.
At the moment, ocean freight companies are also offsetting costs with higher surcharges as, like trucking, fuel makes up a large percentage of their total costs.
In an effort to reduce fuel consumption, many ocean freight companies are also practicing what is called 'slow steaming' (where they reduce speed to 15 knots, as opposed to approximately 22 knots). While this practice is good as it reduces emissions, it causes shipping times to increase exponentially, which not only means longer lead times for goods, but also an impact to organisational bottom lines.
Air Freight
To circumvent delays to traditionally lower cost freight (sea and road), many companies have turned to air freight as the preferred option. Although this option is almost always faster, it comes at a cost. And that cost is being compounded by higher fuel prices.
For most companies, it is simply too expensive to air freight goods, with the cost of jet fuel at an all-time high, and having increased an incredible ten times already this year. Availability of air freight space has also been an issue, although it is less so now that many countries are exiting lockdowns and resuming travel.
So, while there may be available space for organisations to use, they have to balance this off with the considerably higher costs, a situation that is not expected to ease any time soon.
Train Freight
With almost all freight options becoming more expensive, many procurement and supply chain professionals feel like they have nowhere to turn. Fortunately, though, train freighting may provide some much-needed relief.
Train freight is a surprisingly fuel-efficient transport option. According to transport provider CSX, trains are four times more fuel efficient than trucks. This efficiency can mean that it's considerably cheaper to freight almost all goods on trains than any other method, should that be an option. This fact alone has contributed to many companies looking to work more with local suppliers, and re-evaluate rail as a viable option.
Freight pain – will it last?
There's no doubt that navigating the current set of freight conditions is extremely challenging. Volatile prices pile further pressure on stretched supply chains, though the good news is that experts predict that prices will start to stabilise.
Unfortunately, though, that won't happen until at least 2023, meaning procurement will have to continue to manage the risks for a time to come yet. Could this be a further factor in the shift towards a more local-based supply chain? Only time will tell, but the opportunity is there for professionals brave or agile enough to grab it.
How have you felt the squeeze with fuel prices increasing? Let us know in the comments below