How Not To Break Up With Suppliers: 5 Tips From the Movies
What can Hugh Grant, Will Ferrell and Homer Simpson teach us about ending important relationships in procurement?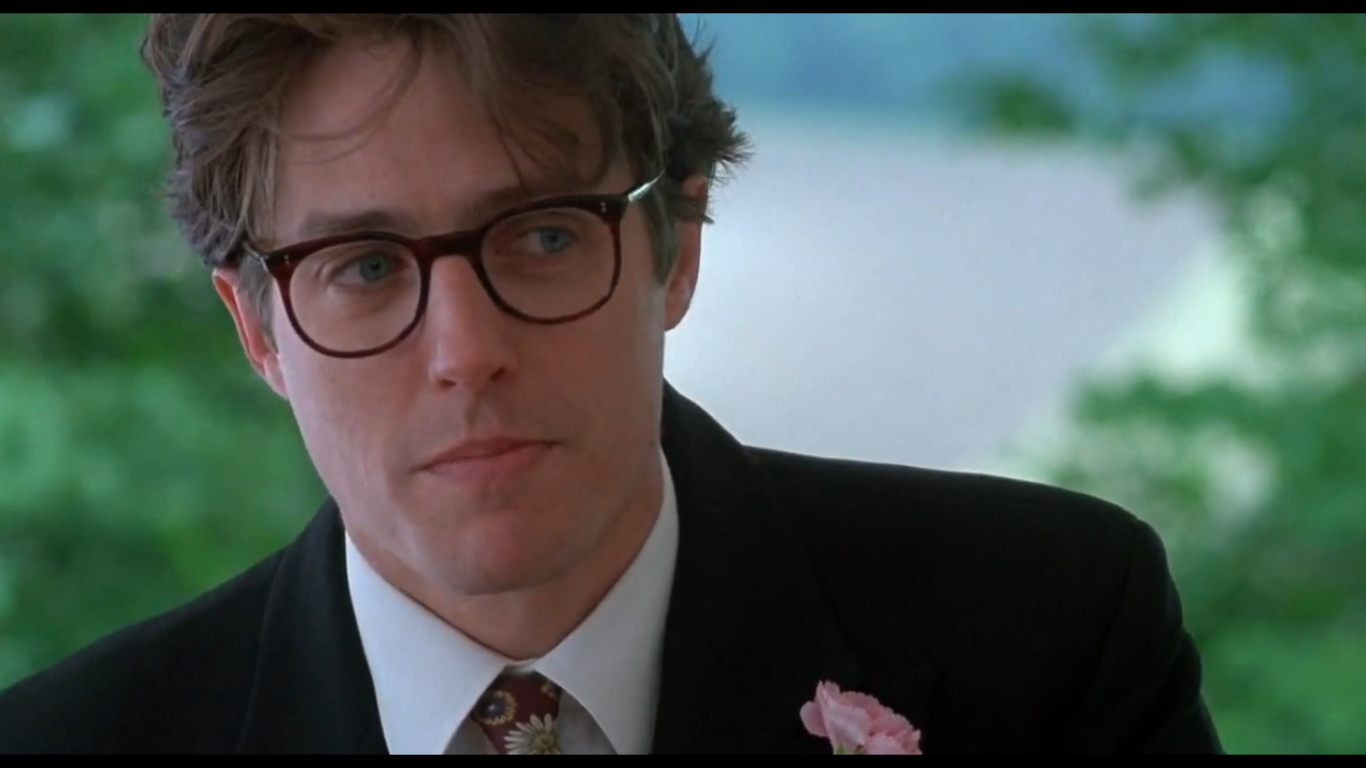 Credit: PolyGram/Working Title Films, Four Weddings and a Funeral (1994)
Knowing me, knowing you (a-haaaa)
We just have to face it
This time we're through
Breaking up is never easy, I know
But I have to go…
ABBA – Knowing Me, Knowing You (1976)
I'm not the first to draw a parallel between romantic break-ups and ending a relationship with a strategic supplier. The similarities are many: the relationships may have existed for years (decades in some cases), you've been through both good times and bad together, and sometimes your two companies are so interwoven that there can be no hope of a clean break.
But… all good things must come to an end sooner or later. Without going into the tell-tale signs of when it's time to let a supplier go (that's an article in itself), I'd like to concentrate on how not to end a supplier relationship. And – once again – let's look to Hollywood to provide an illustration for each point.
1. Don't make a shock announcement
"Ricky – you and I – we both know this marriage has been over for a long, long time."
"I honestly did NOT know that!"
Don't be like Carley Bobby in Talladega Nights. If you've ever been on the receiving end of a shock break-up, it's incredibly unpleasant for the person who was hitherto living under the assumption that things were going smoothly.
Giving your suppliers no hint that the relationship isn't working is both unfair and unprofessional. Break-up "shock" can be avoided by holding regular and ongoing catch-ups where KPIs are tracked and red flags discussed, along with honest communication about your organisation's willingness to continue the relationship into the future.
Don't be fake! If you're deeply unhappy with your supplier's performance but you're all smiles and encouragement whenever you meet, it really won't help the situation as the supplier will see no reason to make changes or improvements.
And who knows? If you're able to have an honest discussion with your supplier about why you won't be renewing their contract, it may become the catalyst for a change in behaviour that ends up removing the need to break up altogether.
2. Don't be blasé
"Welcome to Dumpsville, population: YOU."
Don't be like Homer Simpson. After it's revealed that Bart has tricked Edna Krabappel with a series of fake love letters, the Simpson family rally around to compose a final letter that will sensitively end the relationship without further breaking the heart of poor Edna. Homer, unfortunately, just doesn't get it.
Don't be flippant. Be serious – the decision to change suppliers can potentially impact people's careers and livelihoods. In the case of small suppliers, it may even bring them to the brink of bankruptcy if your business makes up a high proportion of their income.
Make time for a proper conversation. Schedule a face-to-face meeting if possible, or a phone call as the next-best option – but don't hide behind an email.
Similarly …
3. Don't be cold
"Rhett! If you go, where shall I go? What shall I do?"
"Frankly, my dear, I don't give a damn."
After Rhett Butler delivers this zinger to Scarlett O'Hara in the closing moments of Gone With The Wind, she collapses sobbing on the stairwell. Scarlett is heartbroken, and clearly needs help – but Rhett has already gone, striding determinedly off into the heavy fog.
The equivalent behaviour in procurement would involve calling a supplier to end the relationship, then hanging up without giving them an opportunity to debrief and discuss. It's entirely possible that the supplier won't want to talk (and might even hang up on you), but if they do want a discussion you need to make yourself available.
To share a story from my FMCG days, I remember sitting next to a procurement colleague who had the unenviable job of ending a relationship with a small supplier over the phone. The call lasted about one and a half hours. After the initial, difficult part of the conversation, the supplier asked her for advice on what they should do next – and that's when the whole tone of the conversation shifted to that of a positive coaching session. By the end of the call, the supplier was still understandably upset but also armed with plenty of advice for the future.
One last thing to keep in mind is that business requirements are cyclical. Although you may not want to work with a particular supplier any more, who knows what the situation will be a few years down the track. If you ended the relationship coldly or otherwise unprofessionally, it's going to be very difficult to pick up from where you left off.
4. Don't do it at the wrong time
"Do you love someone else? Do you, Charles?"
"… I do."
Don't be like Hugh Grant in Four Weddings and a Funeral. While he ultimately makes the right decision, his shocking timing earns him a much-deserved punch to the face from his jilted bride.
In a way this advice contradicts what I wrote above about keeping your suppliers fully informed about how the relationship is going, but you do need to use some common sense when it comes to picking your moment.
Suppliers who value a relationship will often go the extra mile, whether this means putting more staff onto a project, or working additional hours without passing those costs on to you. It pays to keep in mind that once a supplier knows they're soon to be let go, they may not perform with quite so much gusto in those last few weeks or months of the contract.
Another parallel to help illustrate this point is when someone in your team is working out the last few weeks of their employment after taking a redundancy – you're never going to see their best work in that period.
5. Don't send mixed messages
"Please don't go."
"I am not spending the rest of my life with a loser. I'm gone."
"Good, then get the hell out of my life! Who needs you? Beat it! Leave me alone! … [2 seconds later] "I'm sorry baby, I didn't mean that either…"
Adam Sandler is at his best in this scene from Happy Gilmore where he's alternately screaming abuse and crooning love songs into his apartment building's intercom. While he desperately wants to stop his girlfriend leaving, he's also consumed by a schizophrenic desire to get in the last, angry word.
Suppliers want to know where they stand with you and your organisation so they can plan for the future and invest in your relationship with confidence. Again; good communication, honesty and transparency are the way to go. Crystal-clear KPIs will help you clearly delineate where suppliers are performing well, and where they need to improve if they want their contract renewed.
The other factor that can muddy the waters of supplier relationships is misalignment within your own organisation. This can involve the supplier receiving contradictory messages from the different parts of your organisation that they work with, pulling them in different directions and ultimately harming their ability to meet your company's overall requirements.
Do you have another example from cinema that illustrates one of the points above? Share a link below!