Held Back by Inequalities? It's Time to #BreaktheBias
Is your hiring process fair? How about supplier selection? The time to fight inequality is now – it's time to #BreaktheBias.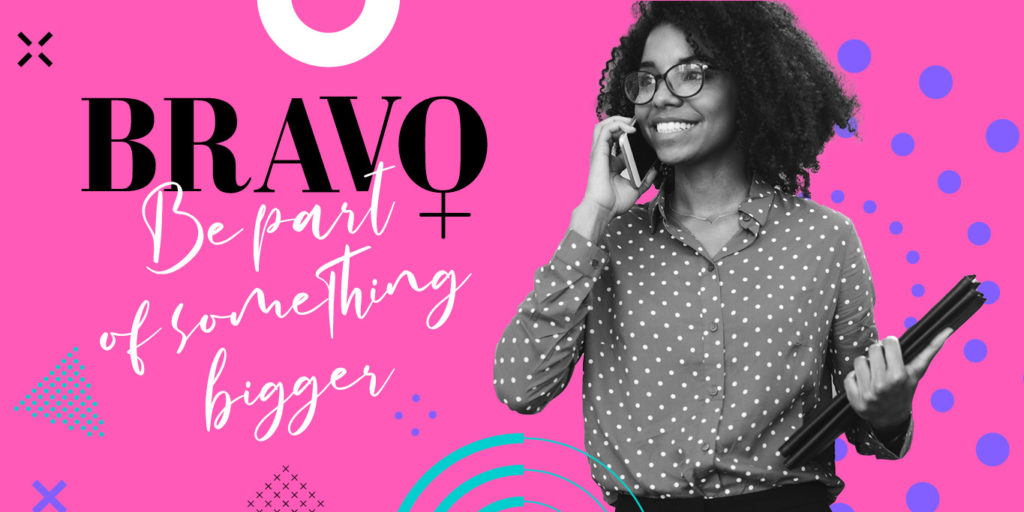 Procurement professionals make important decisions every day. You know the intricacies of your supply chain, personnel and beyond, but how well do you know your own mind? Do you make consciously unbiased decisions about your team, peers and suppliers?
This year's International Women's Day is designed to make you stop and realise the bias in our decisions, whether it be conscious or unconscious bias.
The first step to breaking the bias is admitting it exists. After that, we can work together to tear it down.
It still exists and especially in the workplace. While we have made significant progress over the past few years, gender bias continues to influence who gets the next raise, promotion or job opportunity. It impacts who gets a loan, where people set up businesses and the resources we provide to communities. The negative ramifications of these biases are disproportionate to women, both in the workplace and across society.
We need to work together as a community to identify and tear down the gender-based biases, injustices and inequalities that hold us back. If you are reading this blog, you have the power and influence to make a difference – and it's time you wield it.
"Procurement and supply chain professionals have a huge role to play in helping women across the world thrive. The power of corporate contracts is in our hands. We must use this power to protect women throughout the supply chain," said Tania Seary, founder of Procurious.
#BreakTheBias in Your Community and Workplace
Seary says the number one thing we can do to break the bias is listen. "Bias is all about having one world view that you base all your judgements on. We all need to break out of our individual views and understand the perspectives of others."
Start by listening to other people's stories, struggles and successes. Seek first to understand their perspective and how they perceive the world around them. Chances are, your viewpoints will be different and that's okay. We often don't realise that our brain is assessing, categorising and judging people on a false set of assumptions. This impacts the decisions we make at home and in the workplace.
Seary recommends everyone "stop and think before making your next assessment. Are you making your assessment based on fact, or based on an unconscious bias?" The bigger the decision, the more bias that might be deeply hidden in your core. You must be deliberate.
"It's one thing to talk about and support a cause, it's another thing to act," concluded Seary. There are countless ways you can take action right now. Here are three easy ones:
Engage with diverse suppliers. It may take a bit more research, but make sure you spend more with women-owned and diverse suppliers. Set clear expectations for how your partners need to behave as they influence the entire supply chain.
Evaluate your team and change how you pay and promote. Are you paying fairly? Do women have the same opportunities and representation on the leadership team as men? How are you recruiting? Are there inbuilt barriers to entry for women? Is there unconscious bias being applied in your recruiting decisions?
Take care of women in the supply chain. Shape work and pay standards as deep into your supply chain as you can. Critically assess how your business model and specifications impact everyone down the chain. Your corporate spend makes a difference. Harness that power for good.
Utilise Community Support to Make a Difference
Let's be honest: these topics are easier to talk about than to act on, especially for women. What if you don't yet have influence over procurement spend or hiring and pay decisions? Or maybe you have a seat at the table, but your views and recommendations are downplayed compared to your male counterparts.
Just like we need to be intentional about breaking bias, we need to be intentional about equipping ourselves to make a difference. Change starts with you – and the best way you can make an impact is to invest in yourself and your co-workers.
To help you in your journey, Procurious has announced the expansion of its BRAVO Leadership Program for Women in Procurement and Supply Chain. After a successful launch in Australia in 2021, we're expanding to EMEA and the USA. The virtual launch event will feature some of the most inspirational women of 2021 covering topics of Gender Equality and Diversity in the Workplace. The launch event dates for each region will be held in the month of April.
BRAVO is a first-of-its-kind global leadership training program designed exclusively to help females advance their careers and make a positive impact in the world. The program offers practical guidance, real-world coaching and a massive network of peers ready to take the journey together. The program combines mentoring, masterclasses and events – all focused on helping its members develop, get ahead and become part of something bigger.
"Our vision is to equip our community members with everything they need to climb the corporate ladder, earn more influence and then use that power for good – at work and home," said Seary.
"We want to get as many people involved as possible. There is incredible strength in numbers and community," said Seary.
Join us this year and add your efforts to make the world a better and fairer place. It's time to #BreakTheBias.
To get involved and find out more on our BRAVO Leadership Program join our Women in Procurement & Supply Chain group on Procurious.