Why harnessing Scope 3 Emissions feels impossible, and what to do about it
As the pressure rises on enterprises to meet greenhouse gas emissions requirements, the focus is moving to encompass scope 3 emissions, which seems like an insurmountable task.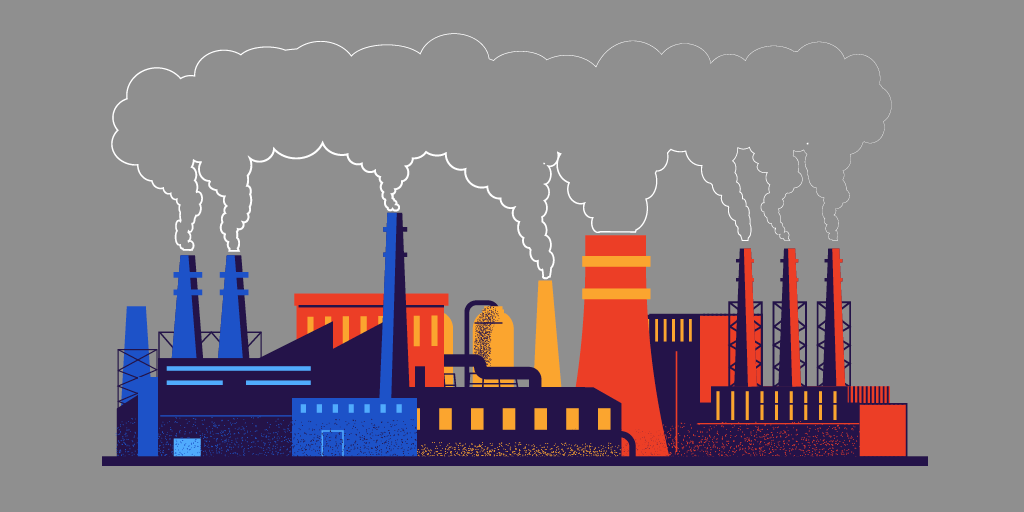 The Greenhouse Gas Protocol identifies three scopes of emissions across the value chain:
Scope 1: Direct emissions from sources owned or controlled by the organisation.
Scope 2: Indirect emissions from the generation of purchased electricity, steam, heating and cooling consumed by the organisation.
Scope 3: All other indirect emissions in a company's value chain, including transportation and logistics. That includes air, highway, ocean, and rail freight emissions.
Currently, companies are consistently reporting on scope 1 and scope 2 emissions.
In 2022, over 75% of European corporations have set targets to limit carbon emissions, but only 33% track scope 3 emissions.
Eventually, scope 3 emissions will be part of the reporting mix, adding to the feeling of being overburdened and under-resourced that many procurement leaders live with, as seen in our 'Procurement Under Pressure' research report.
Because scope 3 emissions are out of the organisation's direct control, it seems impossible to manage them the same way. Most firms have procured goods and services without measuring (or asking their suppliers to measure) the social and environmental costs of those purchases.
But that's beginning to change.
Scope 3 emissions tracking: Looking to the future
"As procurement leaders struggle to measure their own sustainability impacts, it is very challenging to establish data flows from distant supply chains," Sarah O'Brien, CEO of the Sustainable Purchasing Leadership Council says.
Businesses are developing strategies to comply with the Paris Agreement, the global framework designed to reduce climate change by limiting global warming to below 2°C and pursuing efforts to limit it to 1.5°C. Scope 3 is a significant part of those efforts.
Reducing scope 3 emissions is beyond the reach of any single company. It's a systemic problem that arises from decades of dispersing manufacturing and service provision around the globe, O'Brien said.
Given far-flung supply chains, it's not likely procuring firms will be close enough to their suppliers to personally assess a supplier's emissions sources.
Even the traditional notion of delivery of goods to an individual facility as it relates to emissions is off the mark, as individuals within a global firm purchase remotely through an ordering portal aligned with a general firm-wide contract.
"It's extremely challenging for any procuring firm to add up all the individual emissions from the components of a massive and highly changeable system, then divide that sum by the fraction of the overall output of the system that their firm consumes," O'Brien says.
We need to be strategic when it comes to scope 3 emissions
Organisations must look at scope 3 emissions strategically, and emissions should be part of contract and supplier management discussions, not just sourcing events. Like any other sourcing process, invite suppliers to go on a journey with you rather than simply mandating compliance with onerous reporting requirements.
It's essential to undertake a materiality assessment to establish where you can have the most significant impact. Procurement consultant Matt Perfect says the Pareto rule applies here, where 80% of emissions will come from 20% of suppliers.
"It's a mistake to try to take the same approach with every supplier, especially smaller and diverse suppliers you are trying to support through local, social, and Indigenous procurement programs," he says.
Keep in mind, the scope of the emissions depends on where you are in the value chain. For the transportation industry, its emissions fall into scope 1. While some progress is underway in low-sulphur fuels in ocean shipping or biofuels for airfreight, there are few alternatives right now.
Work with suppliers to understand the strategies that will help your organisation meet its targets. "Take a long-term view and ask your suppliers what is possible over the course of a five or 10-year contract rather than look for alternatives today," Perfect says.
Companies may overlook the impact of scope 3 on their total emissions footprint. Data from CDP research shows that, on average, supply chain emissions are 11.4 times higher than operational emissions, highlighting the opportunity for action in this area. CDP is a not-for-profit charity that runs the global disclosure system.
A Scope 3 Success Story
Telstra, the largest wireless carrier in Australia, found that 70% of its total emissions came from scope 3 emissions from its large, complex supply chain. Because of this, Telstra engaged with 113 suppliers in a forum to work together on reducing carbon emissions, and the majority have been reporting through the CDP platform.
Telstra uses the information disclosed by suppliers to gain a comprehensive understanding of emissions released and guide further emissions reduction strategies.
Thinking Ahead about Scope 3 emissions
At this point, quantifying and reporting scope 3 emissions is not required. However, according to the U.S. Environmental Protection Agency, more organisations are reaching into their value chain to understand the full GHG impact of their operations.
Your company may be able to influence its suppliers to decarbonize the supply chain, with a domino effect in which companies who operate downstream in the supply chain are incentivized to look for carbon-neutral alternatives.
"The degree of difficulty then becomes a function of the quality of information available and supplier relationships," Perfect says.
5 Steps for Scope 3 Management
Procurement organisations can begin to incorporate scope 3 management into their supplier relationships. O'Brien offers these steps:
1. Reporting
Ask suppliers to report to you what steps they are taking to understand and reduce their emissions. If they are not yet doing anything, this ask sends a critical signal that they should get started.
2. Education
Point suppliers to free resources through the U.S. Environmental Protection Agency or other agencies that can help them estimate their emissions and the many non-profit and governmental agencies that help firms develop climate strategies.
3. Monitoring
Establish points, or other methods, of preference for current solicitations based on emissions reporting or actions taken to reduce emissions. Keep these simple at first, so they can be easily verified as part of the review process.
Also, make clear that emissions calculation and reporting will become part of your supplier code of conduct and your supplier qualification processes in the future. Set expectations that suppliers will become more sophisticated and report more meaningful data over time.
4. Compliance tools
Having suppliers report into the same system simplifies their work and enables you to compare performance and improvements across suppliers. Eventually, you will be able to ask suppliers for specific performance against industry benchmarks.
How to get your scope 3 emissions strategy started
As you begin your scope 3 strategy, start with asking vendors to report into an existing system, such as CDP or a commercial scope 3 tool. These tools simplify your work and enable you to compare performance and improvements across suppliers against industry benchmarks.
Eventually, engage more deeply with at least a subset of your strategic suppliers, segmented by spend, strategic importance, or products and services that fall into highly energy-intensive sectors – such as food (production, processing, refrigeration), steel or concrete (mining, energy-intensive production processes) etc.
Ask critical suppliers to commit to reporting their operational emissions, at minimum, annually. You may also ask them to set a Science-Based Target or a target based on reductions they would need to reduce emissions to a level consistent with the global temperature target.
This trend is another opportunity to position procurement as leaders in corporate ESG efforts. Already, sustainable procurement efforts have driven significant environmental improvements in I.T., cleaning, pulp and paper, food categories, and across the materials and methods of the built environment.
Start where you are and address what you can. Find ways to leverage your procurement power immediately, no matter how unready you feel. Lean heavily on what others are doing, including successful specifications and suppliers' knowledge.
As a core business process, procurement can have a significantly broader impact than pilot projects or one-off sustainability programs. Every procurement team's alignment with others to communicate and reward best practices helps move the needle. Any lack of effort in this direction is a vote for the status quo.
To understand more about the pressures currently facing procurement and supply chain professionals, the outlook for 2023, and what you can do to tackle these market challenges, make sure you download our 'Procurement Under Pressure' Research Report. We teamed up with Ivalua to survey 170 procurement and supply chain leaders on the pressures and conditions they're experiencing in 2022 and their outlook for next year. Click the link to download Procurement Under Pressure.
Find more Sustainability news, insights, and best practises at Procurious.com.
---