5 Essential Hard Skills You Need to Build in Procurement
Soft skills get a lot of air time in every industry and sector. But hard skills are just as critical to individuals' success in their procurement role.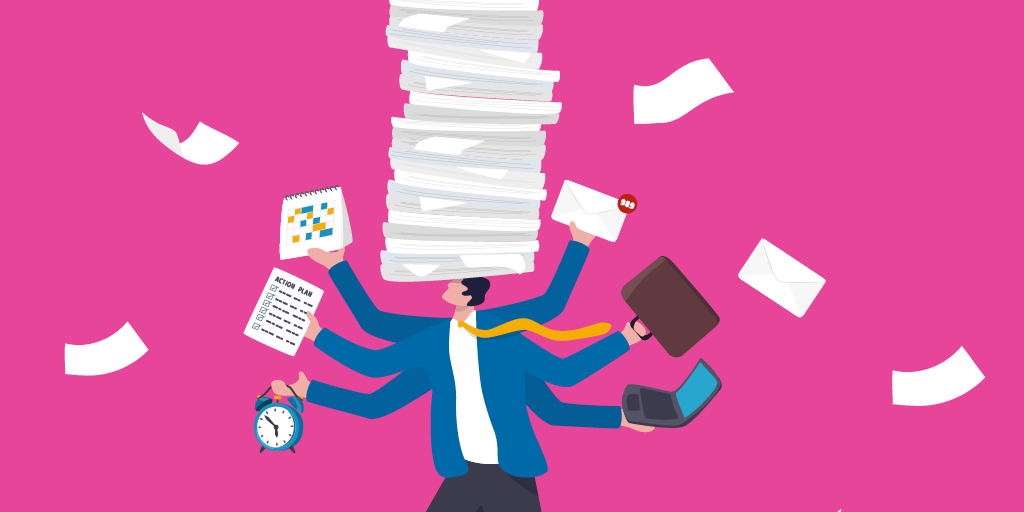 ---
In recent years it has become more common for discussions on how individuals can succeed in their roles to focus on the so-called "soft skills." People need to be good communicators, able to build strong relationships with peers, stakeholders and, in Procurement and Supply Chain, suppliers.
The list goes on – team working, problem solving and time management are just a handful more – and these become even more critical when viewed through the lens of leadership and development. And yet, as important as soft skills are, it's easy to overlook the other skills that are an essential part of every Procurement and Supply Chain role from the get-go. These hard skills underpin all the other skills and, without them, you cannot create the fully-rounded professionals needed in a high performing team.
But, as with the soft skills, there is a long list to consider. Should we be focusing on any in particular? And which ones are considered the most essential in Procurement and Supply Chain?
What are Hard Skills?
Before we pick out our top 5, a quick refresh. Hard skills are the technical skills that are required to do a job. These are less linked to our own personalities and interpersonal skills, as they are learned abilities that we gather and develop through our education and experience.
Hard skills are the ones that employers will look for in the first instance, and are the ones you will most commonly call out on your CV. If your soft skills are what help you seal the deal in an interview, then your hard skills are what is going to get you into the room.
What's the Difference?
As a general rule, hard skills tend to be role-specific, with each job having a different set of requirements, albeit with some crossover. They are readily quantifiable or measurable, and are much easier to teach.
Soft skills are the interpersonal skills we have that allow us to do our jobs, but are applicable to every role, and will continue to develop throughout our careers.
We shouldn't consider hard and soft skills as mutually exclusive, or that one set is more important than the other. Employees need both to translate potential into success.
Essential Hard Skills in Procurement
So with that in mind, what are the essential hard skills that every Procurement and Supply Chain professional needs in order to succeed? Are there any that are more important, or any that can be applied across multiple roles?
We've picked out the 5 we think are key to success in the profession below.
1. Risk Management & Analysis
Starting with a skill that has become increasingly crucial for all Procurement and Supply Chain professionals in the past few years – risk management. Being able to identify and manage or mitigate risks in supply chains is key for organisational success, and it's absolutely something that can be taught and learned.
Professionals need to know what they are looking for in risk profiles, both internally and externally. It could be the risk associated with single sourcing, or a lack of effective contract management internally, but both require analytical skills to first identify, and then manage, the risks associated with it.
2. Negotiation
The first thought when you say negotiation in Procurement is sitting across the table from a supplier, negotiating a contract worth millions. However, negotiations come in all sizes and scopes, from Terms & Conditions on a purchase order, through renewals and scopes of service, right up to major contracts and agreements.
True, there is an element of soft skills involved in how to manage the communications and the people, but the overall negotiation process can be learned and improved through experience.
3. Cost Management & Analysis
Another core skill in the profession is the ability to manage costs, budgets and spend. Given that Procurement will nearly always be measured on the savings it achieves, or the monetary value it adds, understanding where and how money is being spent is perhaps the most important foundation of a role in Procurement, from new start all the way up to CPO.
Cost Management will help Procurement achieve their targets and enable better forecasting and planning not only in the department, but for the organisational as a whole. On the other side of this, cost (or spend) analysis will feed into negotiations, supplier management and risk management, and is a skill no Procurement Professional should be without.
4. Market Analysis
We all remember our early days in the profession, or going through exams or Professional Development, and using 4-box models and key tools like the Kraljic Matrix and Porter's 5 Forces to conduct a market analysis. Even if you haven't used these specific tools recently, the skills you have learned doing this will continue to help you analyse the supply market and your own supply base.
These skills help create a picture of how goods and services are sourced for an organisation, and what requires greater focus in order to mitigate sourcing risk and ensure continuity of supply. Using this, you can analyse and segment the market, establish how best to manage it, and it will even underpin your Category Management efforts too. The possibilities are endless!
5. Change Management
This one might be a bit divisive as many people would still describe Change Management as a soft skill, rather than a hard skill. Although the people side of change management presents a major challenge and requires no small amount of soft skills to succeed on, the actual Change Management process itself is much more of a hard skill.
There is a predefined set of steps that need to be taken, from identifying the need all the way through to the on-going management of the change, and this again can be learned and developed through experience.
So what do you think? Do you agree with our list, or would you add in other key skills? Let us know in the comments below.