Will Halloween be 'Fright Night' for your supply chain?
Will Halloween this year provide a much needed treat for your business? Or will it be tricks all the way for supply chains under pressure?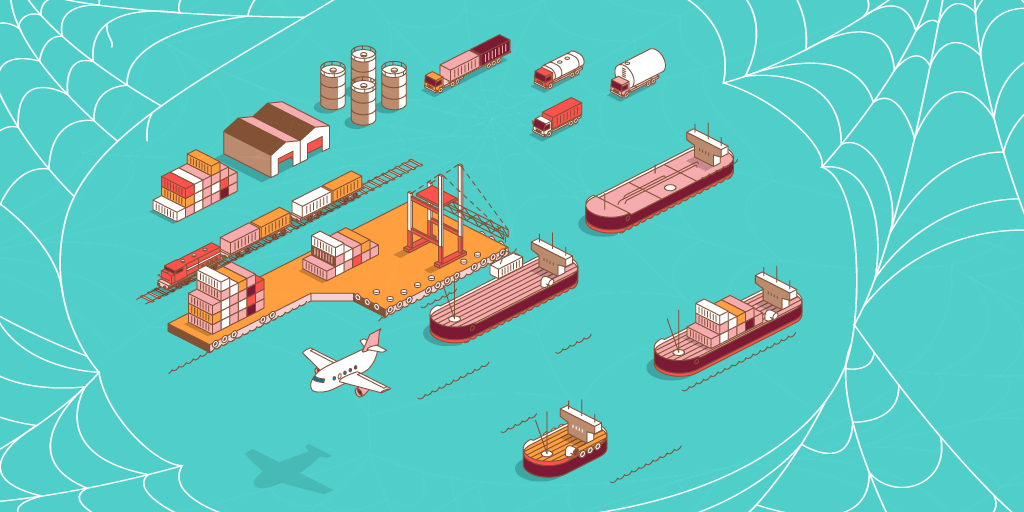 A night for ghosts, ghouls, skeletons, witches, and even the occasional superhero, but could the scariest thing about Halloween this year be your supply chain? After a quiet few years, people look set to go big on October 31st this year.
It's estimated that the USA could see its biggest Halloween spend in history, with some estimates putting the total at a whopping $10.6 billion (yes, you read that right). That puts the spend for the average US consumer at just over $100 each on sweets, costumes and decorations.
In the UK, where Halloween isn't celebrated with nearly the same vigour, spending is still estimated to top £687 million, with a staggering near £30 million spent on pumpkins alone.
What makes these figures surprising is that they come at a time when global inflation is at its highest level for 40 years, and prices for goods and services are all trending in an upward direction.
Scary Shortages
You might think that spend estimates like these would be the perfect pick-me-up for many businesses after a tough few years. But, unfortunately, the opposite could actually be true. This is due to the fact that many organisations have struggled to get goods through their supply chains in sufficient time to cope with expected demand.
Retail industry figures are warning of both stock shortages and the increased likelihood of 'shrinkflation', where the same or higher prices are charged for goods with the same or smaller sizes. These warnings have led many consumers to do their Halloween shopping early, meaning shortages are hitting earlier and creating a vicious cycle for manufacturers and retailers.
The horror show continues with goods that people take for granted as being in abundant supply at this time of year – sweets (or candy for all our American friends).
US-based chocolate maker Hershey is not the only major manufacturer warning that it won't be able to provide enough product to meet demand for Halloween, citing the seasonality of the demand, and the likely need to reset production and supply chains for the upcoming holiday season.
Forecasting – The Supply Chain Boogeyman
It's certainly a spine-chilling situation if even large companies like Hershey, who are normally very adept at dealing with seasonal demand, are concerned about Halloween supplies this year.
So what's the issue that has these organisations spooked? The monster under the bed turns out to be forecasting, and the lack of reliability in it at this point in 2022.
After two years of COVID-impacted celebrations, it's certainly not unpredictable that more people than normal will want to take part this year. However, organisational forecasting is hampered by the volume of uncertainty in consumer behaviour in major events.
Expected numbers of consumers may not materialise, and few businesses are sure of volumes and sales, despite the heady predictions. Not only this, but as inflation continues to rise, more people will be put off by the cost of stocking up for the big night.
Organisations have to tread a fine line between seasonal production and inventory, based on shaky forecasting. Retailers too face this issue, with careful decisions to be made to balance availability of products and not being left with excess stock come the 1st of November.
All this leads to the aforementioned shortages as consumers shop early and shops don't risk replenishment right up to Halloween itself.
Can we expect a Supply Chain resurrection before Christmas?
Sadly, it also looks likely that supply chain issues linked to unpredictable demand will continue through the rest of the year. While many of us would rather not think about Christmas, for supply chains there's no escaping it. And if things take another turn for the worse, some may need the kiss of life.
Predictions are mixed. It's anticipated that people are likely to spend as much as they would normally, but on fewer gifts for fewer people. And yet, shortages are likely to persist, in particular in electronics, bikes, and even Christmas food, with many of the behaviours seen around Halloween (early purchasing, rather than waiting for discounts and/or sales) likely to come around again.
For now, retailers and manufacturers are just hoping that the early part of the holiday season gives them the shot in the arm they need, rather than draining them dry. It's a situation that would give even the more ardent of horror-lovers the chills.
Find more Global View news, insights, and best practises at Procurious.com.
---