Don't Just Have Great Ideas – Incubate Them to Succeed
Your career doesn't hinge on just having big ideas. If you take a good idea and incubate it right, you could have the recipe for real success.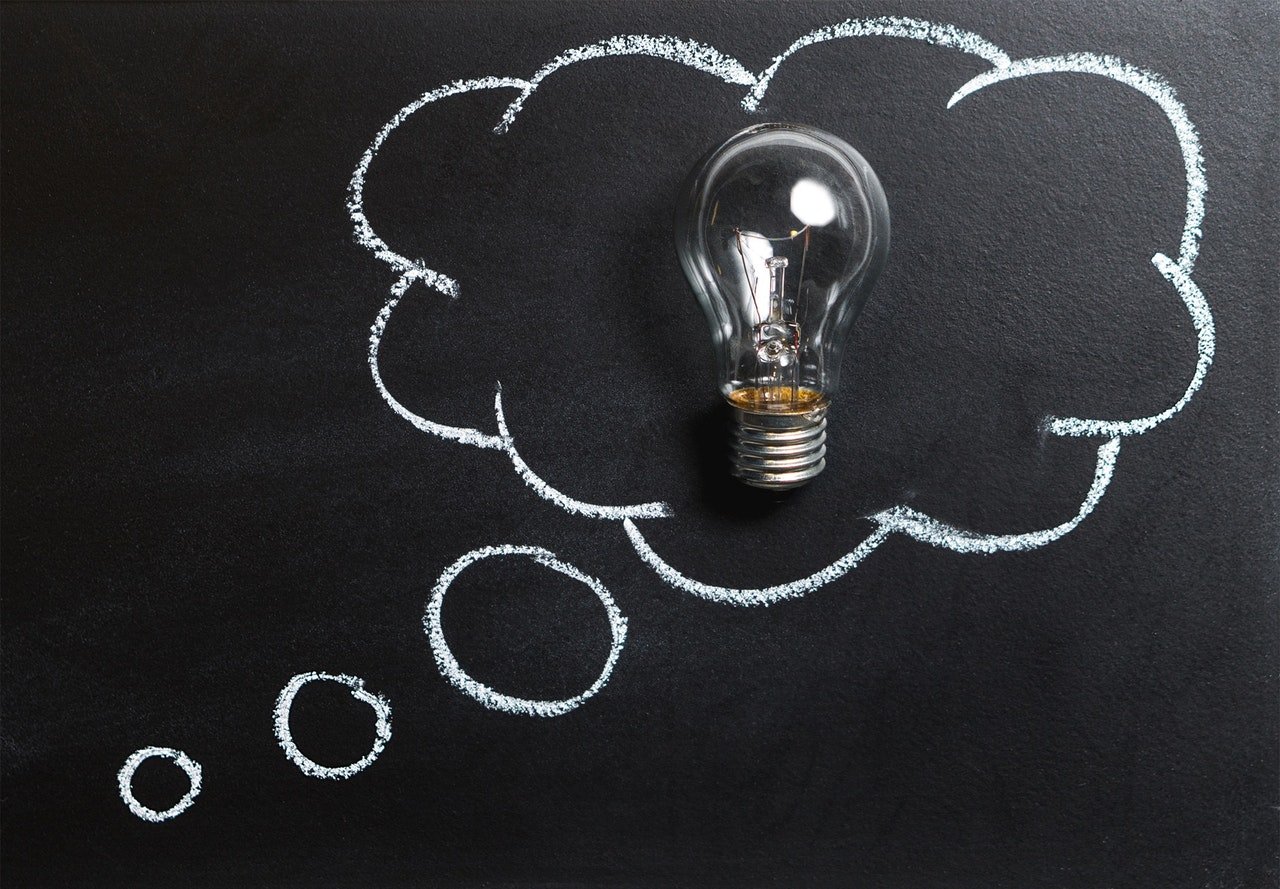 How can you incubate your big idea on the job? Forget about the size of the idea and focus on execution. An idea is nothing without execution. There are a lot of big ideas that sound great on paper but never go anywhere. And, a lot of "small" ideas, when executed successfully, can turn into something much bigger.
Before you incubate your idea, you need to figure out whether the factors for successful execution are in place.
And, you also need to figure out whether your idea is worth incubating in the first place. What kind of measurable value will your company realise if this idea is executed successfully?
For procurement specifically, that may mean taking a step back and making sure your idea aligns with the company's strategic priorities. Is your company trying to cut costs? Are they looking for top line growth through mergers and acquisitions? Are they trying to innovate with suppliers?
Conceive, Incubate, Execute
The big idea in procurement right now is to elevate the organisation based on value delivered. That's not going to happen overnight. It's going to be the result of building a track record of executing initiatives that support the company's larger goals.
That doesn't necessarily mean bringing a big idea, or even a new idea. Frankly, it might be finally executing on ideas that we've been talking about in the profession for many years, in order to build the credibility needed to take new ideas forward.
To build credibility, I'm a big fan of testing ideas quickly on a smaller scale. A great way to incubate an idea is to find a department or stakeholder that could benefit from the value that your idea could deliver, and see if they'll work with you on a trial.
If it works, now you have a proof point, someone willing to champion your idea, and you've learned more about what it will take to execute on a larger scale. Results and value delivered are the best way to overcome resistance when you are looking to execute a change to the status quo.
Sharing the Knowledge
I met a procurement professional whose idea was to help his company speed up the sales cycle, something that's strategically important at most companies.
His insight was that since procurement is always involved in negotiations, his team could help the sales team understand the thinking of the procurement teams on the opposite side of the table in sales negotiations.
He brought that idea to sales leadership, and they agreed to a trial where his team worked with sales executives on strategy for a few deals. Sales saw immediate value in the form of less resistance and faster time to close.
They were able to build on that success to create a company wide initiative where procurement was assigned to sales people to help on strategic deals.
That's a great example of incubating and executing a new idea. But there's also value in revisiting old ideas that have never been executed properly.
Accountability on Value
For example, at Coupa, we started with the idea that customers should continually measure and quantify the results that technology has delivered to their organisation. We call this 'Value as a Service'.
Too often, in enterprise software, business cases were created to fund the purchase of software, but then organisations and software vendors were never held accountable to delivering the promised results.
The cloud delivery model gave organisations and vendors shared visibility into results. However, the mind shift toward a culture of accountability around value hadn't happened yet.
If we wanted to go after the big audacious idea that value from every implementation should be measured, it would have been a huge leap from where the market was at that time.
Instead, we started with a smaller aspect of value that we called Savings as a Service. We partnered with our customers to quantify the savings they achieved by deploying our service. By helping them define savings goals, and having quarterly business reviews for accountability, we were able to document over $8 billion in savings.
From there, we moved into our bigger vision of Value as a Service by expanding our measurements into other value metrics.
Focus on the Outcome, Find the Idea
The problem with chasing big ideas is that they're often too big to execute. Maybe you lack the credibility to get the needed resources and buy in. Or it's something that wasn't on the radar, so it doesn't have budget and you'd have to pull resources from somewhere else.
People also fear change and they fear failure. The bigger and more complex the idea, the more reluctant they are to jump on board.
But don't let that stop you. Focus on the outcome you're trying to achieve to figure out which ideas are worth incubating. Then, land and expand. Right-size your idea to something you can execute successfully. Deliver value on a small scale. Win over your champions.
Careers are made not by having big ideas, but by being able to identify and execute on good ideas, big and small.
The Procurious Boot Camp will increase your stamina, get you in the best career shape of your life and help you to punch above your weight.
It's not too late to sign up. Enlist here and get access to our 15 free podcasts from some of the best career coaches around. Don't miss out – your career will thank you for it!