Game-on! There's a right way – and a wrong way – to approach a major procurement conference. With your company making a significant investment to have you there, here are five tips to help you demonstrate an impressive ROI.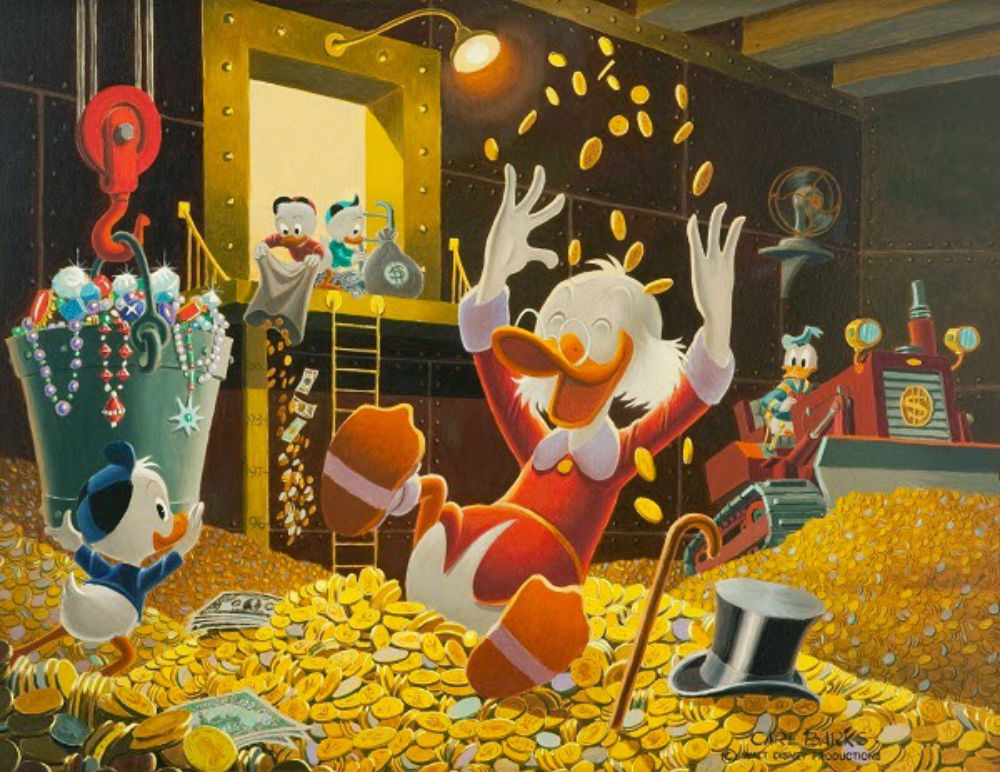 This morning marks the start of the world's biggest procurement and supply management conference. Let's imagine, for a minute, that you've hit the fast-forward button and find yourself on the other side – bags packed, standing outside your hotel and waiting for a cab.
How do you feel? Exhausted but satisfied that you've made the most of every minute? Or a little bit … guilty? As your taxi pulls away and heads for the airport, will you wonder whether you should have spoken to just a few more people? You've attended plenty of sessions, but why didn't you take more notes?
I know the feeling. It's so easy to snooze your way through a conference, but it's crucial that you don't!
It's my third year attending ISM's annual extravaganza, and I'm starting – just a little – to feel like a bit of a veteran. As such, I want to do what old-timers do best, and share some advice to other conference-goers. Whether it's through attending the best of the best speaker sessions, or through networking like a champion, I'm going to show you five ways to get the most bang for you buck.
It's not a vacation
Remember the glory days when going to a work conference was, essentially, a bit of a treat? Sure, you had to attend a number of presentations but, in exchange, you were gifted a few days out of the office, possibly at a semi-exotic location, and a few cocktails at the bar with your peers.
Today it's considered an absolute, and rare, privilege to be selected to represent your company at a major professional-development event. Budgets and headcounts are increasingly slashed, which means getting the approval to attend a conference borders on the extraordinary. As such, you can bet you'll need to demonstrate a pretty sizeable ROI.
But you'll only make the most of it if you've prepared well in advance and bring your A-game to the event itself.
Have a plan
I've been busy interviewing members of the ISM2017 Conference Leadership committee (including  Lara Nichols, Naseem Malik and Howard Levy), and they've all stressed the importance of having a plan for the next four days.
It's absolutely crucial to understand your key conference objectives in advance. What do you, and your organisation, want to achieve? Maybe your employer is keen for you to find new suppliers, gain market intelligence, or benchmark information? You might have some personal objectives such as finding a mentor or even a new job, or want to use the opportunity to position yourself as a thought leader.
The crucial point is that these events are no longer just about the individual attending.  Attendees need to multiply the investment and make sure that everyone in the team benefits from their learning from this event. This is why it is important for you to "amplify" what you learn back into your team. 
Familiarise yourself with the agenda
Depending on the conference's size, there could be dozens of sessions, many of which will happen in tandem. Take some time to constructively assess the schedule with your own objectives in mind. Select topics and sessions that are most relevant to you, and think about what will be relevant to your company, too.
Prioritise and plan your itinerary, but don't overdo it! Be realistic about how much you can achieve, how many sessions you can logistically make it to – and how much information you can actually absorb.
Become a social-media anthropologist
Nothing says "conference efficiency" quite like an advance perusal of the speakers and attendees list. It might seem extremely forward, but an invitation to connect ahead of the event via LinkedIn, Twitter or Procurious is actually pretty flattering. And, if you've got the courage to go one step further and send a personal message, you've got a great conversation starter when you eventually meet in person.
If online meet-and-greets aren't your style, you can still benefit from researching the backgrounds and careers of attendees or speakers. This will help you to decide who you are most keen to talk to and if attending certain sessions will be worth your while.
Make sure you upload your full biography and a fabulous profile picture onto the conference App so people can find, and reach out to, you too!
What's your end game?
You started with the end in mind, you arrived at the conference armed with your objectives and a commendable knowledge of the agenda and speakers. Now you need to decide what sort of report you're going to present back to your team.  A PowerPoint? Notes?  It's useful to have an idea of this before the conference kicks off so you can simply fill in the gaps because,  let's face it,  if you promptly present a comprehensive report to your peers after the event, you're far more likely to be selected to represent the team going forward.
So, armed with this "straw-man" of your report, attend your sessions of choice and take notes. Engage with your peers to learn their views and insights, and include those in your report too. Go directly to speakers and suppliers and ask them for material that you can incorporate.
At ISM2017, don't forget there's a group of media professionals (including the team from Procurious) reporting on the conference – keep an eye out for blog articles with insights from the event, and catch the news from sessions that you weren't able to attend.
Share Your learnings
Use Twitter, Procurious and LinkedIn to share key learnings live from the event. Live updates and posts from the event can make you really popular back at the office and ensure that your whole team benefits from your attendance. Don't forget the hashtag!
Are you at ISM2017? Don't miss out on Procurious Founder and CEO Tania Seary's top tips on how to Network Your Way To The Top on Tuesday May 23rd, 3.45pm.
And, when you drop into the Exhibit Hall, be sure to visit The Procurious team at booth 439 for advice on how social media can supercharge your procurement career.