German Supply Chain Act enforces ESG due diligence – and what it means for you
The pressure on companies to enforce social and environmental good is becoming enshrined in regulations and mandates, with stiff penalties for those who do not comply.
One of the latest is the German Supply Chain Due Diligence Act (GSCA), which takes effect January 1, 2023. It was enacted to safeguard human rights and the environment in the global economy.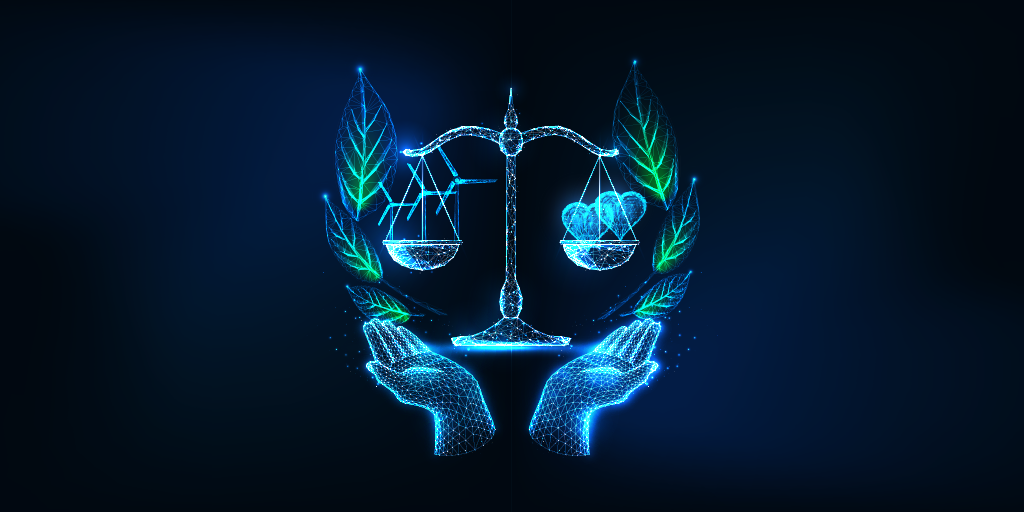 Consumers, regulatory agencies, and the financial community are vocal about their desires to see companies comply with human rights and environmental regulations around the globe. Unfortunately, there's no shortage of horror stories of forced labour, gender inequality, racism, sexism, and disregard for the environmental and social impact of production.
Procurement leaders – already under tremendous pressure to deliver cost reduction during inflationary times – must be ever more diligent in complying with ESG regulations.
In our 'Procurement Under Pressure' report, in partnership with Ivalua, only 7% of respondents were prioritising ESG outcomes, which potentially exposes the organisation to financial, operational and reputational risks.
At the same time that organisations have increasing responsibilities for the actions of suppliers, 32% of procurement leaders admitted to cutting corners in their own sourcing criteria to find new suppliers.
What is the German Supply Chain Due Diligence Act?
The GSCA obligates companies with 3,000 or more employees in Germany to develop and implement measures to respect human rights and the environment within their supply chains "with the goal to prevent or minimise risks related to human rights or the environment or end the violation of duties related to human rights or the environment" (Supply Chain Due Diligence Act).
The human rights section of the law is built on the foundation of the United Nations (UN) Guiding Principles on Business and Human Rights, which are written in the rules of some countries.
Known natively as the Lieferkettensorgfaltspflichtengesetz or LkSG, the German Supply Chain Due Diligence Act, was a corrective action to businesses not doing an adequate job of self-policing their supply chains.
A report from the German government, published in October 2021, reported that 80% of medium-to-large companies in Germany were not doing enough due diligence on their supply chains. Only 13-17% of companies surveyed were considered to be "in compliance" with their obligations, and only 1% were deemed to be classified as "companies with an implementation plan" in compliance with their duties.
What will change because of the German Supply Chain Due Diligence Act?
The Act places significant responsibilities on companies that have their central administration, principal place of business, administrative headquarters, registered seat, or branch office in Germany and have 3,000 or more employees in Germany.
In 2024, the employee threshold will fall to 1,000. Employees working internationally count toward those totals. Even those businesses with a smaller workforce might be affected if they are part of a larger company's supply chain.
The GSCA is one of the latest regulatory schemes for enforcing companies to perform stringent ESG due diligence concerning human rights and environment-related risks in their supply chains. Some of the issues covered by the GSCA include forced and child labour, unsafe working conditions, harm caused by pollutants, toxic chemical exposure, and unsafe disposal of hazardous waste.
The Act applies to an organisation's direct and indirect suppliers throughout the supply chain, from the extraction or production of raw materials to delivery to the end consumer. Even if your company's operations are not based in Germany, you must abide by the German Supply Chain Due Diligence Act to ensure that German customers are in compliance.
It's the first German law that establishes binding standards for companies relating to human rights and the environment. Like similar legislation from other nations, such as the UK's Modern Slavery Act, France's Duty of Vigilance Law, and Australia's Modern Slavery Act, it represents a paradigm shift away from voluntary standards and self-regulation that have failed in the past.
Should the German Supply Chain Due Diligence Act do more?
The International Federation For Human Rights feels the Act does not go far enough. It does not provide for a specific civil liability regime for companies that cause or contribute to harm by failing to comply with their due diligence obligations or engage in business relationships that are responsible for abuses. That organisation feels that the Act's legal protection and compensation for damages are not sufficiently robust to deter future violations.
The Federation believes policymakers were not able to withstand the pressure from business groups and politicisation and weakened the policies and remedies for violations.
The Act's due diligence obligations extend only to a corporation's direct suppliers, not to indirect suppliers. Companies must conduct a risk analysis for indirect suppliers if they have "proven knowledge" of human rights violations. The Federation points out that most human rights violations occur at the beginning of the supply chain during raw material extraction or agricultural production when it is difficult to identify sub-tier suppliers that may not abide by the GSCA.
How to Comply with the German Supply Chain Due Diligence Act
Companies must prove they have put into practice these policies to minimise or prevent human rights violations or environmental-related risks in their supply chains.
Implement a risk management system and perform regular risk analysis to avoid potentially adverse impacts on human rights and the environment.
Issue a human rights strategy policy statement.
Create a process to report potential violations that the company must investigate and follow up on.
Publish an annual public report documenting any risks or violations and the company's efforts to address them.
Consequences of Non-Compliance
Companies that become aware of violations but don't take remedial action face a financial penalty of up to €50,000 and administrative fines of up to 2% of average annual turnover if it exceeds €400 million. Other financial implications include being banned from public contracts in Germany for up to three years.
More supply chain due diligence regulations are on the way
The European Union adopted a similar proposal in 2022 to improve sustainability in corporate value chains, advance environmental causes, and safeguard human rights.
At first, the proposed rules would apply only to organisations with more than 500 employees and €150 million worldwide turnover. Smaller enterprises will also be affected as they are suppliers to large corporate consumers. For other limited liability companies operating in defined high-impact sectors that do not meet both Group 1 thresholds but have more than 250 employees and a net turnover of €40 million worldwide, the rules will apply two years later than the first group.
Procurement leaders must ensure they have the processes and tools to perform the strict due diligence and risk assessment these regulations require.
It can be challenging to analyse deep-tier suppliers that are many steps removed from the final product that appears in your purchase orders. While the threat of fines and sanctions is very real, compliance with ESG directives presents an opportunity as well.
Your organisation can demonstrate its integrity and respect for human rights and the environment, building a positive reputation with key audiences and stakeholders.
To understand more about the pressures currently facing procurement and supply chain professionals, the outlook for 2023, and what you can do to tackle these market challenges, make sure you download our 'Procurement Under Pressure' Research report. We teamed up with Ivalua to survey 170 procurement and supply chain leaders on the pressures and conditions they're experiencing in 2022 and their outlook for next year. Click the link to download Procurement Under Pressure.
Find more ESG (Environmental, Social, Governance) news, insights, and best practises at Procurious.com.
---