Four Reasons Why You Should Get To Know Your Suppliers
Change is inevitable – but one thing should remain constant: good relationships with your suppliers, as Basware explains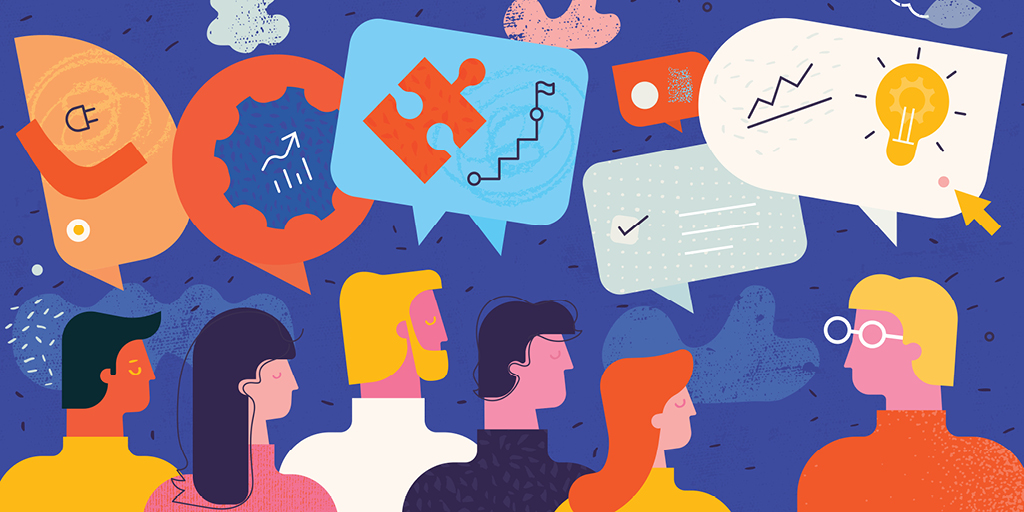 ---
A modern spend management strategy requires visibility into your suppliers' practices as much as your own. Supplier visibility provides analytics and insights to inform your strategy.
"Most companies were caught off guard at the outset of the pandemic. Since then, we've operated in a constant state of disruption for over two years," said Katarzyna Fonteyn, Director of Procurement Product Management at Basware. "Supplier relationships are being put to the test every day. Strong collaboration, deep visibility and actionable data are key to remaining resilient and agile."
The mounting constraints on supply chains – the pandemic, shortages, inflation, geo-political conflict, and more – have emphasised the importance of early visibility and the ability to adapt and evolve in real-time to stay ahead. But according to McKinsey & Co, only 21% of companies have visibility beyond their tier-one suppliers, while only 2% of companies have visibility into tier-three.
Below are four reasons why you should get to know your suppliers sooner rather than later.
1. Reduce Risk
Knowing and collaborating with suppliers can drastically reduce the negative impact of inflation, shortages and more. In fact, Deloitte found that organisations who were set up to thrive in our new post-pandemic normal had higher visibility into tier-one and tier-two suppliers. This enhanced visibility was made possible through a daily focus on digitisation and expanded supply bases – which the same companies were twice as likely and seven times as likely to prioritise, respectively.
Reducing risk is a key practice of modern spend management programs. When risk levels are low, organisations maintain a steady product and reduce surprises. High supplier visibility allows you to mitigate risks such as:
Price hikes → impact your bottom line
Component shortages → lead to severe production delays
Shipping delays → customers are left unsatisfied
Cyber-attacks → data can be compromised, financial risk increases and brand trust decreases
Ethical sourcing violations → organisations are punished with legal penalties and fines, and face public backlash
Climate regulations violations → this can also lead to legal penalties and fines as well as public backlash
Risks like these will force your business to adjust and change course, making it more difficult to effectively and strategically manage your spend.
2. Gain access to accurate real-time data
48% of firms admit to relying too heavily on trust over data insight. Trust is not a bad thing, but it must be backed by data. Data is one of the most powerful resources available in today's world. With accurate, real-time data, procurement can make more informed decisions.
"Data informs your supplier management strategy and pinpoints where you need better visibility," Fonteyn at Basware comments. "Collecting and analysing data is the best way to identify gaps and opportunities. You can then work with your suppliers to create an action plan to improve."
Ultimately, data is visibility. Without visibility into your suppliers, you won't have access to the right data points needed to make supplier decisions.
3. Foster trust
In order to trust your suppliers fully, you need visibility into what they're doing, when they are doing it, how, why and with whom. And even then, you might need more. However, the point remains: you won't trust your suppliers unless you know who they really are.
You may say, "I have 100% trust in my suppliers." But what is that trust backed by? Was it a friendly conversation over coffee or is it verifiable data that supports their claims? Spoiler alert: it should be the latter.
"You need to know who your suppliers are, what they do, how and why," said Fonteyn.
Mutual trust allows processes to move quicker and increases collaboration. Rather than going back and forth, cutting through red tape, or wasting time waiting for approvals, your team can move forward assured that suppliers will hold up their end of the contract.
4. Adapt, resolve and evolve
This is what everything leads to. Your spend management program must be able to adapt, resolve and evolve to survive. Change is the only constant in life, and that holds true for your supply chain.
High supplier visibility enables your team to respond to the ongoing evolution of your supply chain. You can see price hikes coming as a result of inflation and work with your team and suppliers to renegotiate contracts and hedge against the price increases. Or you can see that the KPI data does not match what your supplier has told you and find a new supplier that will hold up their end of the bargain.
There are large barriers that procurement teams still need to break through, even in the aftermath of the pandemic. But 80% of organisations still centre their strategic planning on an annual basis, leaving only one opening each year for adaptation. And 72% of strategists say the biggest barrier to more adaptive strategic planning is slow budget reallocation. Slow-moving, tedious, manual processes – whether that's PO processing or decision making – are detrimental to your procurement operations.
Modern spend management requires us to constantly be on our toes. Your team needs to be able to adapt to changes, resolve problems, and evolve their processes and technologies in real-time. Hindering their visibility will only make it harder to keep up with the market and your competitors.
20/20 supplier visibility
Modern spend management is not possible without great supplier visibility. Ask questions, perform checks, verify with data and foster trust. These changes will lead to less risk and better decision making, ultimately helping organisational leaders enact plans that support positive business outcomes.
Our recent partnership with Basware goes deeper into what changes procurement can make to effectively manage business spend in the modern economy. Check out the whitepaper, The Great Procurement Reset: Five Musts for Managing Business Spend in the Modern Economy, for more helpful insights and practice tips for your spend management strategy.