Five powerful ways to increase procurement's role and influence in your organisation
We break silos, find exciting ways to collaborate, and pivot on the head of a dime – here's how to utilise our power as procurement professionals to increase our influence.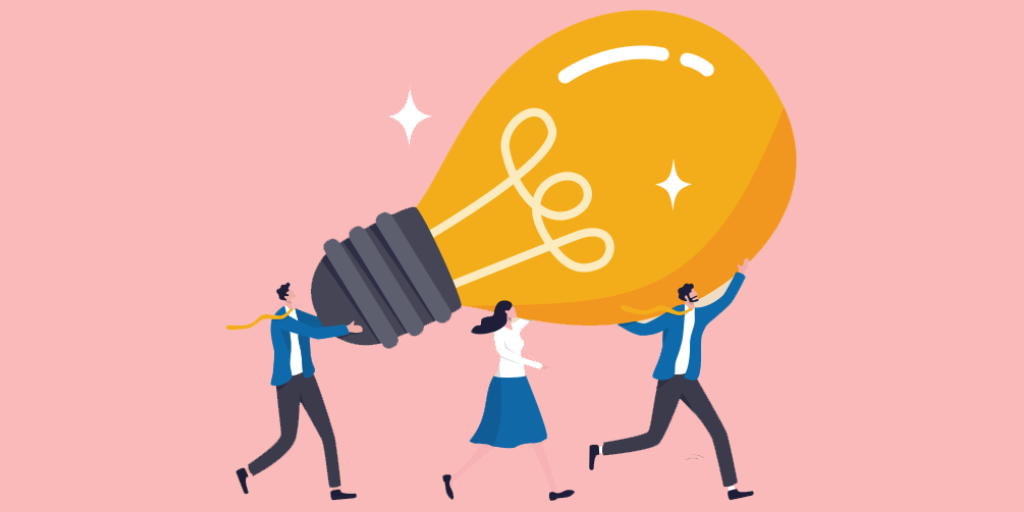 ---
There's never been more pressure on procurement teams – but there has also never been more opportunity.
I work with procurement teams across the globe, and the ones who are thriving all have one trait in common: they are influencers.
They break down silos across their organisations, and find new, exciting ways to collaborate. These teams see their role as far beyond cost savings.
This might sound a bit daunting, but it's not as complicated as you might think. Here are the five top ways you can increase procurement's power and influence in your organisation.
1. Match business priorities
We held a webinar and most attendees said collaboration has increased between procurement teams and other parts of the organisation due to COVID-19.
The result? Senior leadership are starting to realise the benefits of involving procurement in new product introductions, recalibrating the supply chain, and increasing supplier innovation.
What if your company isn't there yet? How can you shake the outdated image of procurement as a back office function?
It starts with aligning your team's priorities to business priorities.
It sounds obvious, but you would be surprised how often these are mismatched. It will take conscious effort to stay aligned, especially because business priorities are always changing.
As my colleague Alex Saric put it: "Leaders can help staff stay on track by requiring category or sourcing managers to capture and document procurement analytics and updates from partners, such as information about long-term goals, challenges, KPIs, and expectations they have of procurement in terms of helping them meet their business objectives."
This may require a complete overhaul of your current procurement team structure and model. The Hackett Group says you should adjust roles and responsibilities to address bureaucracy, poor collaboration, and speed.
2. Be a strategic advisor
This step is a natural evolution from aligning your priorities with business objectives.
In fact, recent research from the Hackett Group shows it's in the top three priorities for procurement teams.
The top priority was reducing spend costs, of course, and that will always be a key function of procurement. But acting as a strategic advisor goes so much further than negotiating contract terms.
Gartner calls it business partner intelligence, which it defines as "a subset of category intelligence that documents current and future business goals, initiatives, and challenges for spend within a particular category or business unit."
And it's a key step in increasing your influence, as Alex points out.
"Effectively engaging executive leadership is critical, but insufficient," Alex says. "[To] confirm the right opportunities and then execute against them, procurement must expand that engagement and its influence to other parts of the business. Only effective collaboration will reveal the possibilities. Be the one that reaches out and makes it happen."
3. Change the way you look at data
A major barrier to collaboration is not having the right data.
Too often, procurement teams don't have access to the tools that could help them utilise the complex data that is used by other organisations.
In engineering, for example, the historic lack of collaboration has meant that a good way of transferring complex data, such as bill of materials, has not been put in place. That leaves procurement teams relying on spreadsheets to access the data.
Obviously, this lack of data interoperability will restrict collaboration between departments. With better tools, the company will achieve far greater results through collaboration.
If the procurement team works closely with engineering, it will give the organisation a much better chance of hitting a target price for a new product and getting suppliers identified as quickly as possible
That's why it's so important to use technology that will let you capture data across the organisation.
Like we said in Procurious' 100 Big Ideas report, you should connect with IT and your spend management provider and create a real strategy to unify enterprise-wide supplier data to support better visibility and decision-making.
There's no doubt the future is digital, so you should get ahead of it by making procurement a core powerhouse of intelligence for your organisation.
For procurement professionals, developing their business intelligence skills in their own department could not only provide a competitive advantage for their organisation, but enable procurement to free itself of the shackles of manual tasks.
4. Get better at bragging
It's one thing to have great data. It's quite another to shout it from the rooftops.
So how do you report your success back to the business? And what success metrics are you using?
Gartner says procurement teams are great at reporting figures on cost savings, yet "less than 20% measure and report on their contributions to driving revenue."
Chances are, you do a lot more to influence the bottom line than just cost savings – as important as it is. For example, Gartner points to two metrics you might want to consider: 'implementing innovative ideas' and 'improving product durability or reliability.'
So change what you measure, align it to your business goals, then follow Gartner's suggestion of updating your stats regularly on a business-facing dashboard. Get the hard-earned recognition your team deserves.
5. Drive CSR results
Corporate sustainability and responsibility are much more than buzzwords; they're an increasing part of the procurement agenda.
For the first time, sustainable procurement made an appearance in the Hackett Group's list of top ten procurement priorities. Since sustainability and supplier diversity are likely key issues for your business too, you can make a significant contribution.
The great news is departments across your organisation will have the same mission. That means endless opportunities for collaboration – from marketing to sales, IT, and all the way to the c-suite.
Your CSR efforts will make the company looks good, make the environment happier, and position your department as a key contributor to the solution.
Everyone wins.
You can be an influencer
Ultimately, you have an opportunity now to create even more value for your organisation. That will improve your team's reputation, and solidify your own position as an indispensable member of your company.
The Hackett Group listed 'stakeholder resistance' as the top barrier procurement teams are facing right now.
But if you're armed with ideas aligned to business objectives, coupled with excellent data and a company-wide network of trusted relationships, you'll likely get a lot more 'yeses' from the top this year.
How have you successfully increased Procurement's role and influence in your organisation? Let us know in the comments below.
Find more Innovation news, insights, and best practises at Procurious.com.
This article was originally published on February 12, 2021