Feeling like a fraud? 3 ways to overcome imposter syndrome
What do Serena Williams, Tina Fey and Maya Angelou have in common? They have all struggled with imposter syndrome. Having feelings of inadequacy in the workplace can be overwhelming, but they can also be overcome.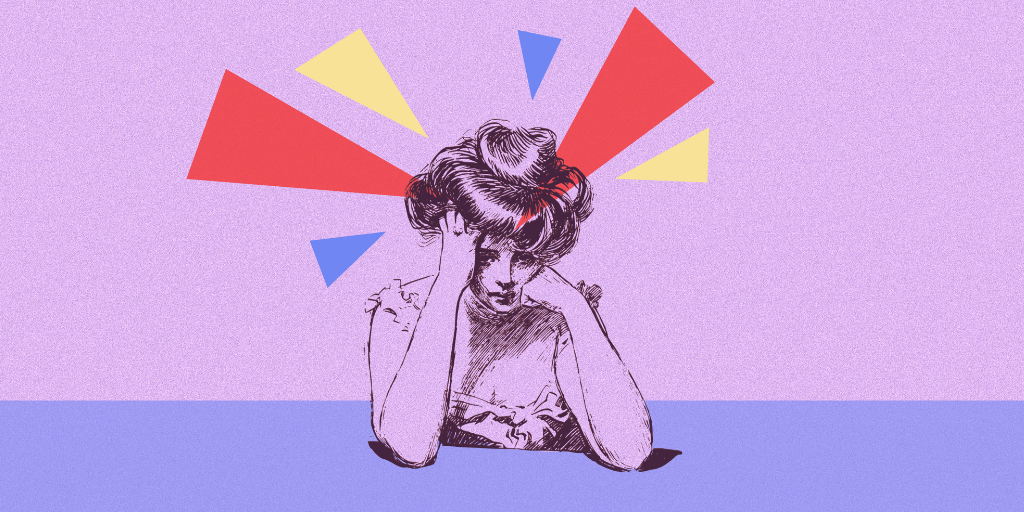 ---
As we continue to hear voices from all around the country calling for action against workplace harassment and sexual assault against women, it would seem that the time is ripe for substantial change and progression. Right?
Yet workplace culture continues to produce some pretty staggering statistics.
The preposterous imposter facts
In a 2020 study conducted at the KPMG Women's Leadership Summit, it was found that 75% of executive women reported having experiences of imposter syndrome throughout their career. Moreover, it has been identified that women, women of colour, and members of the LGBTQIA+ community are the groups most at risk of suffering from this disordered thinking.
Why is this? As statistics show, there continues to be a lack of representation and diversity in workplaces globally – including procurement – most especially when it comes to positions of management and leadership.
Representation in the workplace is a major contributor to employees' sense of belonging and purpose. It sadly tracks, therefore, that if women and members of marginalised communities don't see their demographic reflected in the makeup of the boardroom or the C-suite, they don't feel like they deserve to be in these jobs. If we can't see ourselves reaching these professional heights, we don't aspire to them.
How do I know it's imposter syndrome?
Fittingly, the disordered thinking that imposter syndrome inflicts on executive women was first diagnosed by women too!
Coined in 1978 by US psychologists Dr Pauline R Clance and Suzanne A Imes, imposter syndrome is recognised today in the Macquarie Dictionary as "a state of mind in which an individual, although high-achieving, nevertheless feels that their achievements are a mistake or a piece of luck, and that they will be found out at any moment for being worthless and incompetent."
So what does this look like for women in procurement?
Picture this:
You've just been promoted. All the work has paid off, all the hours, meetings, organisation and preparation. This feels great.
Until it doesn't. What about that time you messed up a company presentation? Your colleagues don't really like you, they know you aren't up for the job. Someone is going to catch you out, any day now. You aren't qualified. You don't deserve this. What were they thinking, letting you rise up the ranks like this?
You may as well give up now, you're doomed from the start.
Sound familiar?
Self-deprecation and feelings of fraudulence are all too common in high-pressure scenarios. Whether you're finalising a contract with a new supplier, or disseminating a whitepaper with your latest research findings, you never know when you'll be hit with a wave of negative thoughts, trying to tell you that you aren't good enough, and that pretty soon, you'll be discovered as unqualified or inadequate for the job.
The good news? You can conquer these feelings. Here are some strategies we've come up with to help in a procurement setting:
1. Focus on the task at hand
When those feelings of self-doubt start to creep in, it can be hard to concentrate on your work. Indeed, imposter syndrome is often thought to be the bigger hindrance to work productivity than any actual professional incompetence!
Take yourself out of the picture – it's not you you have to think about, it's this job – just this contract, just this presentation – right now. Sometimes, getting out of your own head can be the first step towards overcoming those negative thoughts.
2. Talk about how you feel
One of the stigmas around imposter syndrome is that it is something to be ashamed of – and therefore, something to be kept secret. But bottling up this kind of anxiety can only do you personal and professional harm, according to Jaime-Alexis Fowler, Founder and Executive Director of Empower Work, a non-profit based in San Francisco that provides confidential support to workers experiencing imposter syndrome and other professional issues.
Talking about your feelings to a person or group of people not only alleviates inner turmoil, it grounds you in a supportive network. It may also help to destabilise unhelpful competitive and comparative workplace culture. We guarantee there'll be somebody else in your workplace experiencing the same feelings as you!
A professional career coach is an additional resource to provide you with personal performance management and positive reinforcement.
3. Seize opportunities (it's OK to start small!)
We know, we know – if you suffer from imposter syndrome, this is probably the last thing you feel like doing. Engaging in opportunities or even taking risks increase your professional visibility, and leave you open to observation or criticism from others. But isn't this what we want? If we're to change the inadequate representation of women and other marginalised communities, we need to take steps to improve our confidence in our everyday work cycle.
In your procurement role, this could simply mean:
Putting your hand up to join that recruitment or sales call
Brainstorming some strategies for your company's sustainability practice and offering them at the next team meeting (or even submitting them in an email prior!)
Give your colleagues some positive and constructive feedback on their performance
Make your values heard. Ensure that your organisation is prioritising diversity in their supplier relations.
Remember: imposter syndrome doesn't make you a bad person
In fact, it's a sign that you possess many wonderful qualities!
There's evidence to suggest that imposter syndrome can be a good thing. People who experience imposter syndrome also tend to possess the following traits:
A strong work ethic – you are always striving to do your best, and maintain the best performance results. You might even be a perfectionist, which can be a blessing and a curse when it comes to managing stress levels and setting standards for yourself and others in the workplace. Remember that nobody is perfect, and even the most established CEOs and CPOs are far from flawless!
Pride and ambition – you have high regard for your workplace, and you know what it takes to succeed! The trick is believing that you can be, and are deserving of being, that successful employee.
High levels of EQ – you are aware, and care about, what other people think about you. You are attuned to how other people feel in your working environment. You want to do the best by others and are fearful of disappointing them. The problems arise when this becomes your obsession, and comes at the cost of your own sense of self-worth. It's all about finding that balance.
For more tactics and techniques to show imposter syndrome the door, check out these suggestions.
We've also got the ultimate guide to silence your inner critic and smash your new role.
As our BRAVO community have learned in the past, the pervasiveness of imposter syndrome in our personal and professional lives is still a major obstacle to overcome. But as we also now know, imposter syndrome can be conquered, and there are lots of strategies we can implement to rise above it.
Want more game-changing advice to skyrocket your procurement career? BRAVO–The Event brings together a global community of women to supercharge their careers, with an all-star lineup of keynote speakers and guests. Focused on You, Your Career & Your World, our action-packed virtual events in The Americas, EMEA and APAC, offer a 2.5-hour 'espresso-shot' of ideas and inspiration from some of the world's leading speakers and professionals. Join us this November.
This blog was originally published on May 20, 2021
Find more Career Development news, insights, and best practises at Procurious.com.
---