Feeling Demotivated? Women of Procurement, Here's How to Change That
You're not the only one feeling burnt out and stretched thin – so take a moment to recharge, reenergise and take the next step in your career, revitalised and renewed!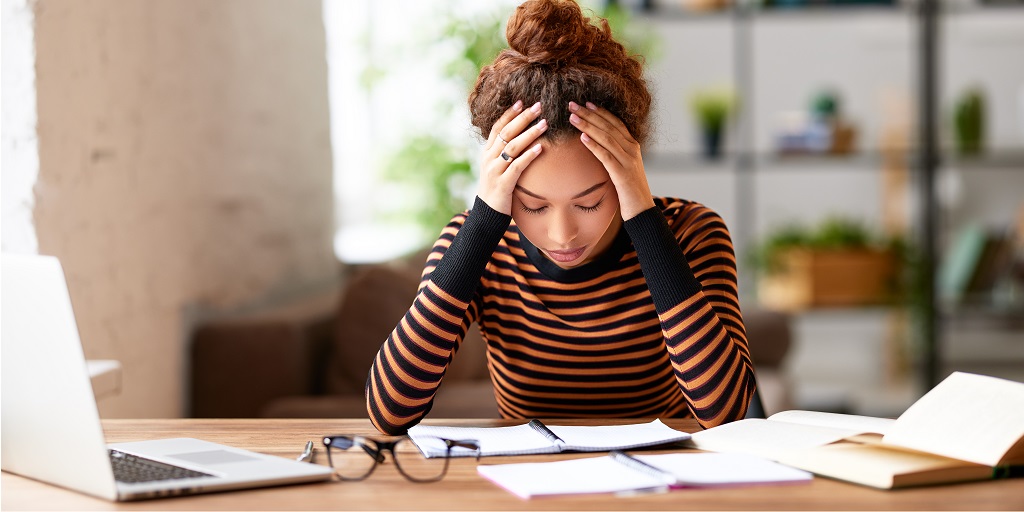 ---
It's somehow past the middle of the year, and if we, the female procurement professionals of the world, were feeling burnt out at the beginning, now our tiredness may be reaching an entirely new level. Yes, we love our jobs, yes, we love our family responsibilities and our hobbies and our leadership programs, but that doesn't mean that putting one foot in front of the other doesn't sometimes feel like moving a mountain.
If you're feeling tired to the bone, don't stress – you're not alone. A better focus on work-life balance is definitely important (and is something that you should absolutely do), but often the most invigorating thing is to take a step back and reflect on how much of what you do really matters, and specifically, how much of it matters to those in your working life.
As women, there is some evidence that we are naturally more compassionate than men, meaning that we are more likely to feel fulfilled when we know that the job we're doing is positively impacting others.
With that in mind, here's a motivating look at how much you matter to those around you, and a few ideas on what to do if those particular relationships are not bringing you satisfaction:
Suppliers
We work with them most days. We sometimes pit them against each other. We set strict criteria and we expect them to fit in; we create processes (perhaps unnecessary ones?) that we expect them to follow to the letter. They are our everything, but do they really make us happy?
When it comes to suppliers, optimal supplier relationship management is now a need-to-have, not just a nice-to-have. And with this comes a need for open communication, transparency, and arrangements that benefit both parties. Gone, it seems, are the days of a race to the bottom when it comes to how much you can squeeze from your suppliers.
Given this, as a procurement professional, it's important to reflect on the great relationships you've built with your suppliers, and how much that matters to them. Have they been able to offer someone a job because of your business? Have they transformed their sustainability credentials because of your influence? If you're feeling demotivated, one of the best places to look for validation that you matter is just what you're doing for your suppliers, because you likely mean everything to them.
Customers or clients
As procurement professionals, sometimes we get so caught up with delivering the best outcomes for the business that we forget that our ultimate customer is not the business's balance sheet or the C-suite, but the people that enjoy our products and services. And to them, the job of procurement matters so much more than you might think.
In the current environment of hyper-inflation and supply chain shocks all over the world, procurement's ability to keep costs under control and deliver goods and services where and when they are most needed means the difference between customers enjoying your product, or not affording it (or not having it at all). It also means the difference between a quality item or a substandard one.
If you're feeling demotivated, try finding a way to connect with your organisation's customers, whether it be through reaching out to the customer team, finding your product on a supermarket's shelves, or reading online reviews. When you do that, remember that that product or service – and the satisfaction it brings people – can only exist because of you.
Colleagues
Those of us who work full-time (and even those that work part-time) spend considerably more time with our colleagues than we do with our friends or family. Yet for many, this is an area that brings them the least joy and the most amount of demotivation, especially if you're working for a narcissist or if you are worried your colleagues secretly hate you.
When it comes to how to feel motivated around your colleagues, the unfortunate answer is that sometimes, change must come from you. Imagine, for a second, how all of the relationships in your organisation would look if everyone worked as hard on serving their stakeholders as they did on serving your organisation's customers? Could the phrase 'the stakeholder is always right' ever work, in the same way that the phrase 'the customer/client is always right' consistently does?
If you're currently at loggerheads with anyone in your team or broader stakeholder group, it might be difficult to imagine wanting to please them in the same way procurement ultimately serves the business's interests.
However, in order to feel more motivated, it might be pertinent to reflect on how much more you could be getting from your internal relationships, and what, ultimately, that could do for your career.
If your motivation has taken a hit, invigorate it by surrounding yourself with some of procurement's most talented, successful and inspiring women. Join us at BRAVO – THE EVENT now (places are extremely limited!) in your region: register here for APAC, register here for EMEA or register here for the Americas!