Executive Recruiter: 4 Must-Have Attributes For Aspiring CPOs
Procurious caught up with Naseem Malik, Managing Partner at the Chicago-based supply management executive search firm MRA Global Sourcing, to find out what attributes recruiters are looking for in the next generation of top CPOs.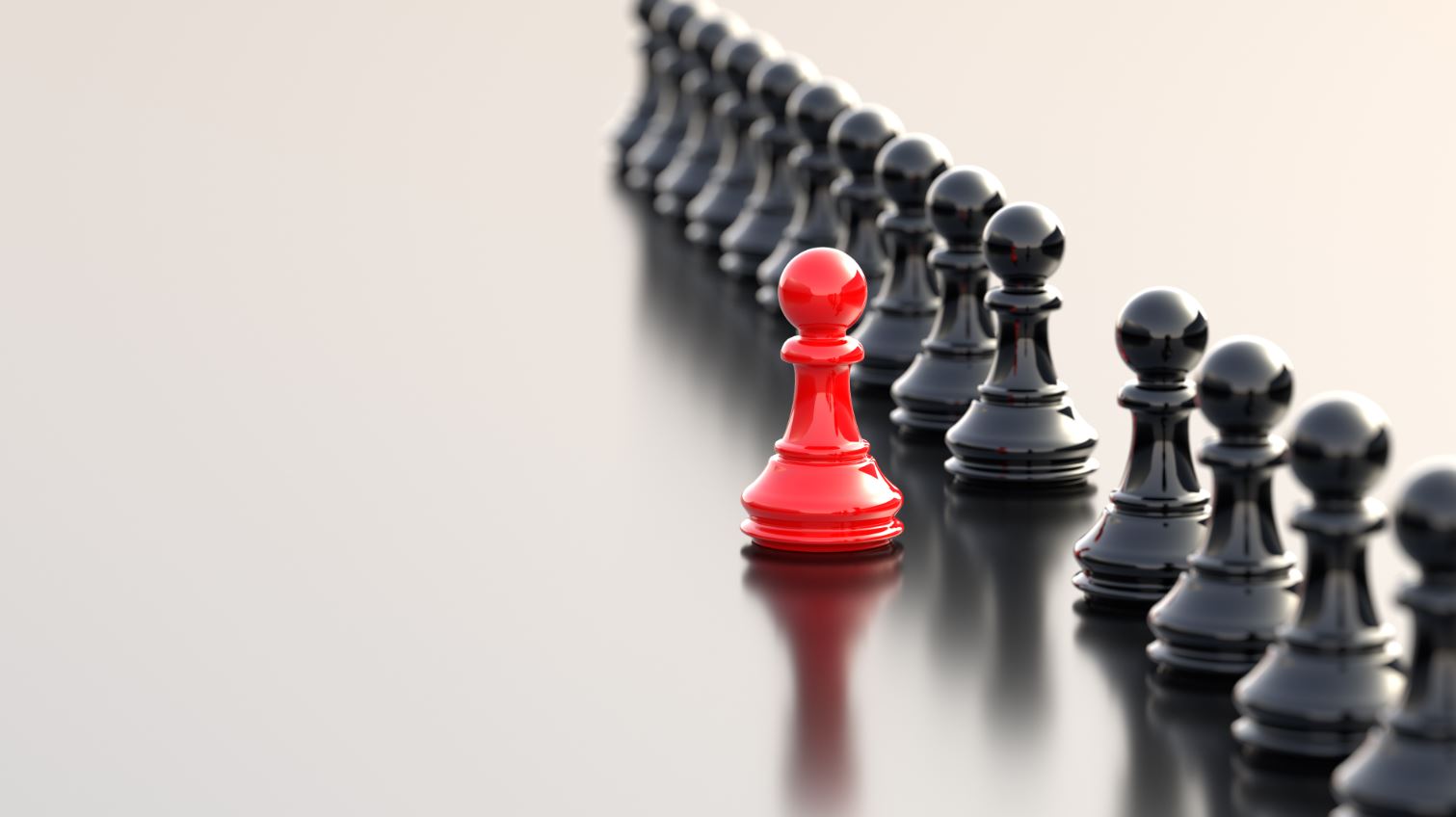 Vlad_Chorniy/Shutterstock.com
Naseem Malik has gone from sourcing goods to sourcing talent. After gaining 15 years' experience as a procurement practitioner, Naseem turned his full attention to something he enjoys most – leveraging his network, connecting the dots and finding the best talent in the profession. Naseem is also a member of the ISM2017 Conference Leadership Committee, and has some excellent tips for getting the most out of ISM's biggest event of the year. But first, Procurious asked Naseem for his views on what makes a candidate ideal for a CPO-level role.
Naseem, as a specialist in supply management executive search, what are the top attributes you look for in aspiring CPOs?
Based on the trends we're seeing and what our clients have typically asked for, there are four stand-out attributes that we look for in a CPO-level candidate.
First, and foremost, they need to have a broad perspective. Companies are asking specifically for candidates from different industries to their own, as this brings about fresh, disruptive and innovate thinking.
Secondly, the candidate should be someone who can earn themselves a seat at the table with the CFO and CEO. They can do this by talking confidently about what they can bring to the business in terms of supply and market intelligence, data analytics, and leverage their own broad perspective. They should focus on the things that matter most to the C-Level – risk, compliance, and technological trends.
Operational know-how is also important, particularly change-management skills. Does the candidate have the emotional intelligence (EQ) to truly collaborate? Are they able to engage, influence, persuade and lead people in a global environment, including those that don't report to them?
I'd like to add a fourth attribute here that ties the other three together, and that's humility. Yes, you need to be able to talk confidently about your accomplishments, but this has to be balanced with humility and an awareness of your place in the corporate pecking-order. Humility will lead to credibility, which will pay off down the road.
You mentioned that you got into executive search because of your love of networking. Can you share any tips for effective networking?
Everyone now needs to have a social presence, and continually build upon that presence online. However, without some sort of face-to-face follow-up, your online connections can be specious. To truly leverage the power of your online network, you need to meet people face-to-face at conferences, make phone calls and gather referrals. Face-to-face networking will help you grow you online network, and vice-versa.
Another piece of advice is to embrace the concept of "pay it forward". Always see if there's something you can do to help people in your network – for example, see if there's someone who you can connect them with to help solve a challenge they may be facing. Again, it will pay off in the long-term.
What are you most excited about seeing at ISM2017?
Besides attending Procurious' "Network Your Way To The Top" session, you mean?
As a member of the Conference Leadership Committee, I'm really excited about ISM2017 because every year we're seeing the conference gaining incrementally in attraction. There are more people attending than ever, and I don't think that's only due to the prospect of meeting Mickey Mouse at Disney World – it's about the quality of the speakers, the excellent content and the companies attending (Apple, Google, Salesforce and others). The keynotes, including David Cameron and Colin Powell, are also fantastic. Personally, I've been involved in helping ISM find good speakers, great topics and promoting the event.
What are your top 3 tips for getting the most out of a procurement conference?
Network – take every opportunity you can to build your network at the event. After the event, follow up with all the people you've met, and also be sure to connect with the speakers or presenters you were most impressed by. Consider writing a blog article to share your thoughts and to keep the momentum going.
Have a plan before you go to the conference. There are a lot of learning tracks, lots of great presentations, but there's only a finite number of sessions you can attend. It pays to have an attack plan before you go. You can target a specific learning track, or mix and match.
ISM's Learning Tracks are designed to help guide delegates through the maze of options available. As a committee member, I have joint responsibility for the "Outside" track. Outside sessions are all about learning new and effective ways of improving your skills and establishing your relevance, including career-building, building your professional presence, honing your networking skills and building high-value relationships.
There's still time to register for ISM2017, taking place in Orlando, Florida from May 21-24.
Planning to attend ISM2017? Don't miss out on Procurious Founder and CEO Tania Seary's top tips on how to Network Your Way To The Top on Tuesday May 23rd, 3.45pm.