Ethical Sourcing – who is leading the way?
The concept of Ethical Sourcing has grown exponentially in recent year, and now it has become part of the foundation of best practice procurement. But is anyone in the profession really leading the way on it?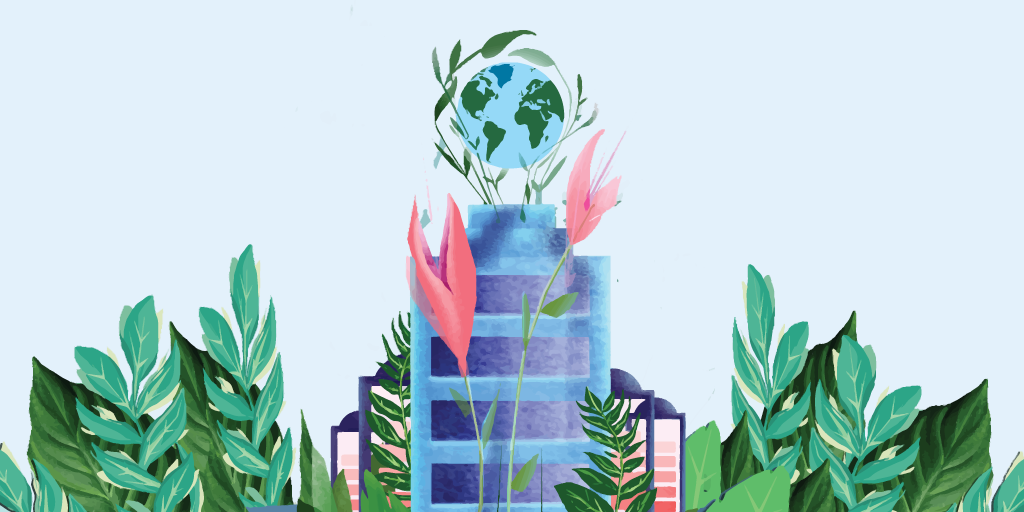 In 2013, when a certain Masters student (yes, me) wrote a dissertation on Sustainability and Sustainable Procurement, few people were really aware, or taking notice of, one of its key aspects, Ethical Sourcing.
Between data collection and face-to-face interviews with several UK and multinational organisations, it wasn't mentioned once.
In the subsequent years, the overarching topic of sustainability leaped forward, and people began discussing the merits and debating the efficacy and implementation of ethical sourcing across the global procurement profession. Fast forward further to the current day and it's unthinkable that procurement professionals and organisations wouldn't consider it part of the foundation of best practice.
As with sustainability and environmental management in the supply chain, there needs to be a strong figurehead, a champion, to drive change and ensure ethical sourcing practices are followed.
This may be an individual or team in an organisation, but who is the champion for the procurement profession as a whole? Is there one at all?
The case for Professional Associations as champions of Ethical Sourcing
For both theoretical and practical application of ethical sourcing, the first port of call is Procurement's Professional Associations. For the purposes of this piece, we'll choose to focus on CIPS and ISM as the two primary associations.
The majority of the focus on ethical sourcing for CIPS, beyond articles on Supply Management, is in modules for its training courses. The Institute offers a 'Diploma in Ethical and Responsible Sourcing' which includes both CSR and sustainability, as well as an individual module on 'Ethical Procurement and Supply'.
Beyond the qualifications, CIPS also dedicates a section of the website to ethical sourcing, focusing on what it is, why it's important, how to apply it, and the risks associated with it. Perhaps the key element of what the Institute offers is its Ethics Test. This is a mandatory element in undertaking studying with CIPS and it's a matter of public record which members have done this.
There is less information on ISM's website, with the content more focused on providing members with qualifications on the topic and information on how they can practically apply it.
While this is all good information for professionals to be offered, it feels as though the gap for a champion for ethical sourcing is not being filled by Professional Associations. The qualifications and training are critical parts, but there is no great drive to push the profession to do more.
The case for Networks & Experts as champions of Ethical Sourcing
Outside of the Professional Associations, the next most prominent groups are professional networks and ethical sourcing experts.
Procurious is a great example of a professional network which is helping highlight and champion the ethical sourcing agenda. There are several articles on the website on ethical sourcing, and the network is actively working with global experts and organisations to help embed ethical sourcing in the procurement process.
Ethical Sourcing has also become a major topic for non-industry publications, as well as for organisations who are helping people leverage existing technology to provide a foundation for their efforts.
Organisations like Sedex have been established with the aim of helping people embed ethical sourcing in their supply chains, as well as offering tips on how to get started, and providing a platform for buyers and suppliers to highlight their credentials and showcase what they are doing.
This group provides valuable support to procurement professionals, as well as a great range of information to assist with understanding of ethical sourcing. However, there is no single champion within this group, and their collective scope of influence may not provide the leadership required for this topic.
The case for Social Media as champions of Ethical Sourcing
Could it be that procurement's Ethical Sourcing champion resides on social media? When it comes to Sustainability Influencers on social media, the majority of them are linked to the fashion industry, though there are a number who span a broader spectrum. There is a wealth of content and advice being shared and a vast audience being reached.
Procurement isn't short of influential people on social media, with well-known figures in the industry leveraging their own networks to share messages on all facets of the profession.
Unfortunately, however, there isn't a key influencer in the profession who could be considered a champion for ethical sourcing. This is perhaps a reflection of procurement still building a wider audience on social media, but there is huge scope for this now, and in the future.
Can Ethical Sourcing have a collective champion?
All of this leads us back to our original question – is anyone really leading the way on ethical sourcing?
The answer is both yes and no.
Yes, there are people and organisations doing great work in sharing knowledge, training and support, and putting ethical sourcing at the forefront of people's minds. This is highlighting the importance of ethical sourcing, as well as procurement's approach to embedding it.
Yet, there isn't one, single entity or person who is the profession's ethical sourcing champion or figurehead. But is that really a bad thing? A single voice can much more easily be silenced or ignored, whereas a collective voice can spread the message to a much wider audience. And this is exactly what procurement has.
By working collectively, even if it's not together, the Professional Associations, Experts, Networks, and Social Media Influencers are all championing the ethical sourcing agenda and strengthening its position as a key pillar of procurement.
The collective voice of procurement is one of its greatest strengths, and it seems that it is also the great champion we need here too.
As procurement and supply chain leaders, we have the platform and influence to make a difference, both professionally and as an individual consumer. That's a good thing because the pressure to improve has never been more significant. In partnership with Avetta we surveyed the procurement community to gain insight into the understanding and current application of ethical sourcing globally. Read the report here.
Find more Sustainability news, insights, and best practises at Procurious.com.
---