ESG-Driven Procurement: An Opportunity or Challenge?
While procurement pros face pressures from rising inflation, supply chain disruptions and changing consumer demands, is the pressure to meet long-term ESG goals losing steam?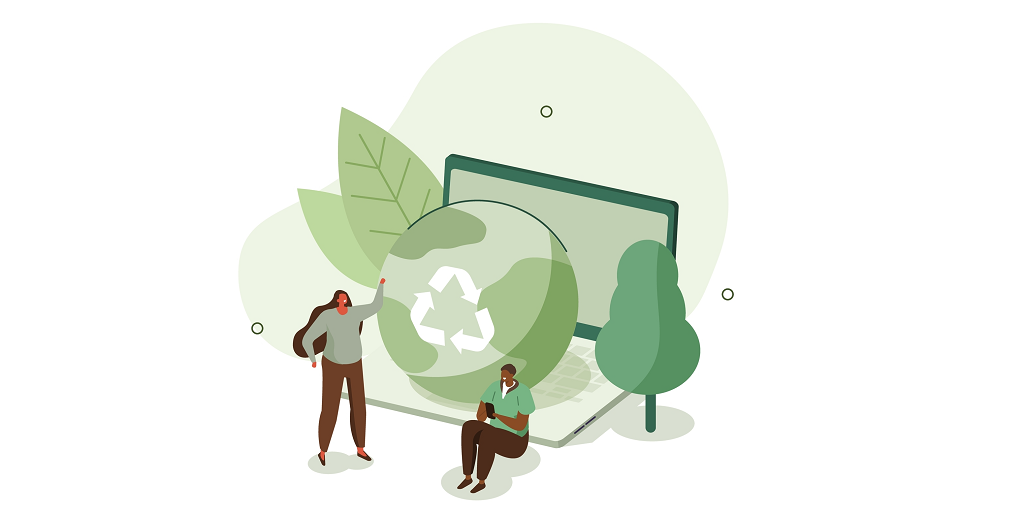 The discipline required to monitor and meet ESG goals could also help organizations perform better in procurement.
In its 2022 State of Business Procurement Report, Amazon Business reported that 63% of procurement leaders cited improving sustainability as their top priority. Close behind were 39% who said they valued supporting local businesses and 34% prioritized diversity in their purchasing strategy.
Effective procurement and ESG goals don't have to be at odds. Developing new sources can help companies access a broader range of products to reduce costs and diversify spend. For example, Nordic corporations expect to localize their supply chains to reduce environmental impact and risk of disruption.
ESG initiatives can help companies identify risks in their supply chains, like unethical sourcing or potential transportation disruptions. Examining these issues with new and current suppliers can help identify hidden risks and comply with stakeholders' expectations for sustainable and ethical procurement.
ESG at Risk?
However, ESG goals have come under fire. Detractors call it "woke capitalism." Companies are under investigation for allegedly putting ESG goals above fiduciary responsibilities to shareholders. In the U.S., the state of Louisiana has notified investment firm BlackRock that it will divest state pension funds because of Black Rock's stated commitment to ESG over shareholder returns.
Ironically, shareholders often pressure companies to accelerate their ESG performance. At least 92% of the companies in the Standard & Poor's index publish ESG reports. And 78% of Americans said they prefer products from companies that are environmentally and ethically sustainable, according to a McKinsey & NielsenIQ study.
It's often consumers who bring legal action against companies they suspect of falsifying sustainability claims. One shopper sued the ALDI supermarket chain for allegedly mislabeling salmon as sustainably sourced when it was bought from an industrial-scale farm.
Governmental and social pressure will continue to drive ESG disclosures and compliance. In the U.S., for example, the Securities and Exchange Commission has proposed a rule to move required ESG disclosures closer to the goals of climate activists. Those disclosures could include carbon emissions and other climate risks.
Barriers to Procurement Sustainability
In the meantime, organisations face systemic challenges in moving forward with their ESG initiatives.
Lack of Visibility
Often, contractors and suppliers may not even be aware of how their operations impact the ESG of their hiring clients.
The disconnect between the procurement department and other departments within a single organization results in many transparency issues. Larger organizations often lack effective communication among business units, so aligning expectations with these internal groups is critical.
Supplier communication is vital as well. Create transparency into the organization's expectations for ESG requirements. The upcoming requirements to measure Scope 3 greenhouse gas emissions will prove challenging and costly.
Seemingly minor disconnects can lead to bigger problems. One pharmaceutical company was shocked to see on the news video of its products being dumped in an illegal landfill. While inbound transportation vendors had to meet standards, the waste vendor was engaged without much thought except for the lowest cost.
Inconsistent ESG Frameworks
There are dozens of ESG frameworks around the world. More than 100 consultants provide ESG ratings, often giving the same company widely varying results. The complexity and confusion have made it difficult for companies to comply with good faith efforts.
For those interested in skirting the rules, it's easier to get away with greenwashing amidst the confusion.
Procurement teams may feel overwhelmed in tracking documentation from suppliers and contractors. Digital solutions can help organize and manage the process. ESG-related data can be analyzed through the company's perspective to track trends and performance.
Greenwashing
Greenwashing, or making exaggerated or misleading claims about products or environmental efforts, is the dark side of the ESG movement. Allegations have surfaced in many industries, from finance to fashion.
Swedish clothing company H&M has faced legal challenges in marketing sustainably made garments and accessories. Energy group Shell was forced to revise its climate transition plan after an activist organization successfully challenged the projections.
Companies making good-faith efforts could be caught up in the greenwashing efforts of suppliers and vendors.
Pushback on ESG
Companies should not underestimate the potential for a backlash, particularly in the U.S. ESG critics fear the cost of compliance and reporting will outweigh the benefits. The complexity of full ESG disclosure could rival that of securities and financial reporting requirements.
Some skepticism is healthy. It forces all sides to sharpen their arguments and focus on the most critical factors. Improving frameworks and goals can help combat greenwashing.
For the near future, ESG reporting requirements will remain a fact of business. As governments and organisations refine disclosure requirements, companies will have to prepare to meet those mandates with a cadre of experts as they do with financial mandates.
The ESG Journey
Procurement pros are caught in a perfect storm of conflicting demands. Geopolitical and economic forces are stressing financial performant, while ESG objectives add complexity and cost to the procurement process.
Pledges on goals such as net zero emissions could be in jeopardy as companies balance their sustainability commitments with the realities of rising energy costs and insecurity.
ESG regulatory efforts are gathering pace worldwide, with numerous proposals on company climate disclosures already in effect or pending in the coming months and years. It's up to procurement pros to manage often conflicting priorities with highly visible accountability for the organisation.
Are you running into roadblocks, or is it smooth sailing? Tell us about your ESG journey in the comments below.