Are you Effectively Mitigating your Automation Risk?
Procurement's new direction comes complete with a number of new risks to consider. And automation accounts for a few of them.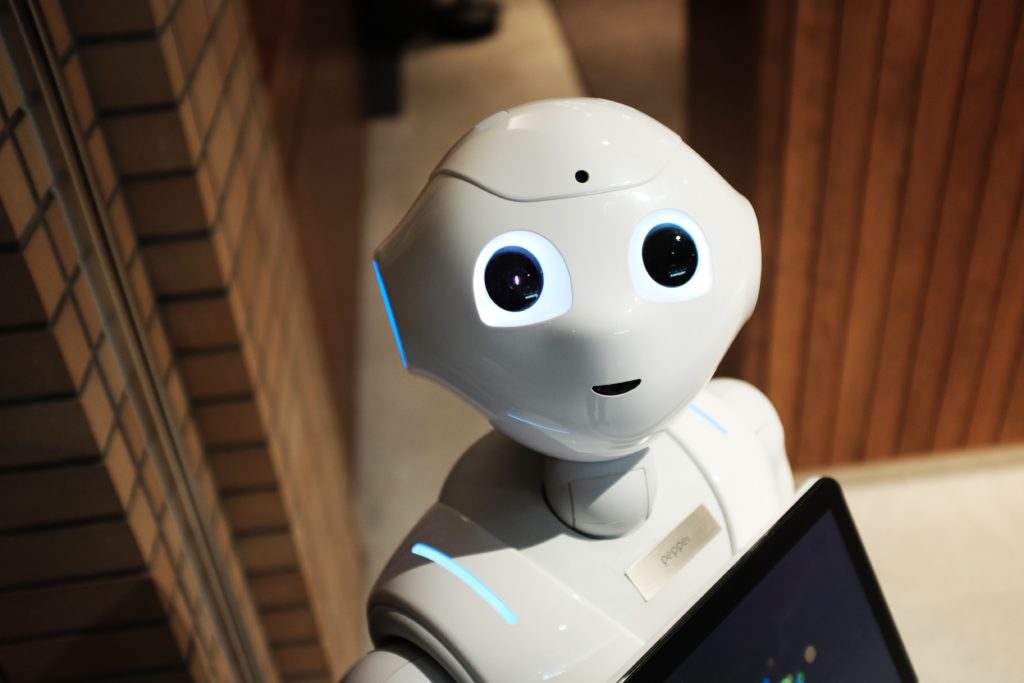 Photo by
Alex Knight
on
Unsplash
For several years now we've heard the same message – procurement is going to become more strategically focused in organisations. One of the key enablers cited in this change is technology and the increasing automation of transactional tasks to help free up time and resources.
But technology and automation bring their own challenges, not least the impact of dealing with the ever-increasing issue of cybercrime and third-party risk. And, as I've said before, despite knowing about it, few CPOs if any have a full grasp of the risk present throughout their supply chain.
It's not just technological advancements that represent a key risk, but also the role of technology in the changing nature of work. Being educated and aware of these risk factors will help put mitigation strategies in place. But it will come down to how well risks are managed when it comes to understanding the impact of any future major risk events.
I've selected three areas linked to technology and automation that procurement must be mindful of as they take their new strategic direction.
Third Party Risk Management & Personnel
Technology has helped to drive and support the rise of the gig economy. A 2018 report estimated that over one-third of US workers (36 per cent; 57 million people) were part of it. It may have started smaller, but the gig economy has grown beyond the names traditionally associated with it, the like of Uber, Lyft, Deliveroo and Freelancer.com.
The attractiveness of the gig economy lies in greater flexibility on where, when and how people work. For organisations it means they don't have pay all the costs associated with a full-time worker – potentially saving 50 per cent on rates by using a gig worker. This would even hold true in spite of recent legislation passed in the EU and in California regarding workers' basic rights.
However, organisations may not realise that they are exponentially increasing their third-party, technology-associated risk. An estimated 90 per cent of hacks targeting organisations take place through an individual employee's computer.
How can they be sure that the laptop or internet-capable device the worker is using is compliant with network security? Or free from viruses or malware? It's not only the gig workers, but the employees too, with 87 per cent admitting that they use their own devices for work purposes.
How will organisations support the gig economy workers to carry out their tasks while managing their risk levels? It's a question no-one has really answered yet.
Changing Skill Sets for Sourcing Professionals
An increasing level of automation in procurement will naturally change the skill set that sourcing professionals require to do their job. This will be seen in a move away from data and analytical skills, and an increasing focus on Emotional Intelligence (EQ) and soft skills like change management, negotiation, selling, presenting.
The question is what are organisations going to do with displaced employees? Do they have an ethical responsibility to retrain them, retain them or up-skill them to allow them to move on? Yes, EQ and soft skills can be trained and will come more naturally to some people. However, there will still be a number who have difficulty in moving into this new way of working.
In my opinion the key skill, even accounting for EQ, will be adaptability. With the speed of technological advancement we are now seeing, people have to be far more adaptable than they ever used to be.
It's impossible to fight change – some people embrace change, others fight it, others are paralysed by it. People will struggle if they don't have that adaptability as a natural barometer. It's a much tougher skill set to train, but as technology continues to advance, it's a risk that organisations need to be aware of.
Responsible Automation
Linked to this is the final risk factor I've chosen to highlight here – responsible automation.
Most automation is pretty obvious, for example, installing an ordering kiosk instead of a human for ordering fast food, or having self-service checkouts at the grocery store. What people don't see is the impact on the low to mid-level managers, who lose much of their transactional and managerial work as a result.
They are at risk as much as the frontline employees, but this isn't always considered. Organisations have the social responsibility to have intelligent automation, to consider this through the risk management lens and assess how their technology fits with the social agenda.
Being more socially responsible with automation will represent a dramatic change from the current situation. Organisations need to stop automating for the sake of it, only eliminating the transactional elements because there is good reason to do so.
By being too keen to automate, organisations lose site of the need to have humans in the process, which may in turn increase risk. Until such times as bots and AI have the EQ we discussed before, they will miss out on the human aspect of detecting fraud or seeing the human thought process behind decision-making.
This is a more responsible approach, but also, from a risk point of view, protecting organisations against the loss of the crucial human element in some tasks.
About the Author
Dawn Tiura is the CEO and President of SIG, SIG University and Future of Sourcing and has over 26 years' leadership experience, with the past 22 years focused on the sourcing and outsourcing industry.
In 2007, Dawn joined SIG as CEO, but has been active in SIG as a speaker and trusted advisor since 1999, bringing the latest developments in sourcing and outsourcing to SIG members. Prior to joining SIG, Dawn held leadership positions as CEO of Denali Group and before that as a partner in a CPA firm. Dawn is actively involved on a number of boards promoting civic, health and children's issues in the Jacksonville, Florida area.
She is a licensed CPA and has a BA from the University of Michigan and an MS in taxation from Golden Gate University. Dawn brings to SIG a culture of brainstorming and internal innovation.
Dawn provided some great insight and thought-provoking ideas at the Big Ideas Summit Chicago 2019 this week. If you weren't able to be there on the day and couldn't get there as a Digital Delegate, don't worry. You can still sign up to access all the great content by clicking here.