Using Lean Supply Chain Implementation to Drive Results
With the secrets of lean supply chain success now in hand, we can now start to understand how to drive real results.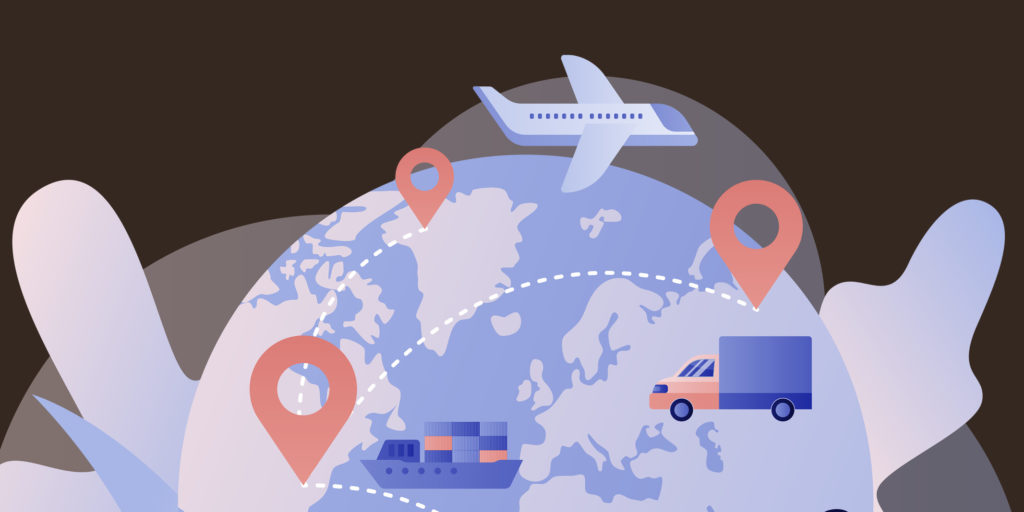 In my previous article the focus was on what a lean supply chain looked like, and what the key success factors were in its implementation. However, this is only part of the story. Once a lean supply chain has been implemented, it needs to be fully utilised in order to drive the benefits it can, and should, be able to.
These benefits include:
Increased customer fill rate and customer satisfaction
Supply chain visibility and increased performance measurement
Better Risk Management
Inventory velocity and inventory reduction
Distribution centre utilisation of 5S, Kaizen/Continuous Improvement, and Lean Six Sigma and transportation cost reduction:

For example: using your or your Third Party Logistics (3PL) provider partner's Transportation Management System (TMS) to optimise your freight so you add value and reduce costs by using the most effective lanes and routes.

Increased supplier performance: reduction in lead times and creating cost reduction as your suppliers are the experts in their respective fields.

Have your suppliers implement an occasional Supplier Day Conference to look for cost reduction through Value Analysis.

Reduction in "Total Cost" of the entire supply chain
The New Role of the 3PL
Within the new lean supply chain there will also be opportunities for new partnerships and relationships with key suppliers. One such partnership that can help drive results in the lean process is that with an organisation's Third Party Logistics (3PL) provider.
The 3PL will no longer just be responsible for transportation and warehousing. They will also serve as a trusted partner in the lean supply chain journey by implementing lean in their own operation (5S, Continuous Improvement, Pull Systems and Lean Six Sigma) identifying problems, implementing solutions, and adding value in complex supply chains.
In order for this to be truly successful, the relationship with the 3PL needs to move from transactional, to one of long term partnership and commitment. Organisations can choose to focus on any, or all, of the following areas to create a stronger, more two-way partnership:
Creating a Service Level Agreement (SLA) with Key Performance Indicators (KPIs) to unlock value for both the 3PL and the shipper/customer.
Creating a Quarterly Business Review (QBR) in concert with your 3PL partner to manage transportation.
Negotiate the fuel surcharge (FSC) and optimise your freight via their TMS system.
Use gain-sharing for a win-win in all gains and cost savings.
Watch the freight bills you receive and make sure your 3PL audits every single freight invoice.

At times, 8-10% of freight bills you receive are incorrect. Go back to your freight quote and ensure your bills are the same rates as quoted. Watch freight classifications – it is easy to use the wrong freight classification which leads to higher freight bill prices.

Using a 3PL service provider reduces costs on average:

Logistics costs are reduced by 9 percent.
Logistics assets are reduced by 15 percent.
Order cycle length is reduced from 7.1 days to 3.9 days.
Order accuracy from 61% to 66%; Inventory is reduced by 5 percent; Order fill rate from 60% to 66% (Capgemini Consulting: 2015 3PL Study)
However, cost reduction all depends on your relationship with your 3PL. All of this hinges on closer collaboration, brainstorming and problem solving. Organisation may choose to create a shipper-3PL cross-functional team to solve root cause problems and generate cost savings together.
Pounding on the table asking for more cost reduction is not good. Adversarial relationships do not work. Be collaborative and work with your 3PL in the spirit of cooperation and trust.
What about a 4PL?
BONUS: 3PL vs. 4PL: What's The Difference?
The 4PL delivers the ability to provide a lean Supply Chain blanket solution, end to end, from the supplier to the manufacturing operation, to distribution, and to the end customer. The 4PL manages supplier evaluation, through the logistics supply chain cycle, to completion of invoice management, while giving full visibility and measurement of performance (metrics) at each and every stage of the supply chain.
Most 3PLs are focused on the single logistics element, transportation or warehousing. The 4PL is able to provide added value starting from the planning stages, covering production, and inventory planning which all occur prior to the 3PL's involvement beginning.
With regards to the Supply Chain activity, the 4PL is best placed to provide added value by its carrier-neutral stance, therefore having no conflicts of interest with 3PLs. This ensures that the customer gets the best solution to Supply Chain Optimisation, increases the visibility of the full inventory cycle, and helps to visualise and optimise cost elements, including inventory flow costs.
Why Consider Lean Accounting?
The Vision for Lean Accounting as stated by Author Brian Maskell in his book "Lean Accounting: What is it all about?" is to:
Provide accurate, timely, and understandable information to motivate the lean transformation throughout the organisation, and for decision-making leading to increased customer value, growth, profitability, and cash flow.
Use lean tools to eliminate waste from the accounting processes while maintaining thorough financial control.
Fully comply with generally accepted accounting principles (GAAP), external reporting regulations, and internal reporting requirements.
Support the lean culture by motivating investment in people, providing information that is relevant and actionable, and empowering continuous improvement at every level of the organisation.
Why is Lean Accounting needed?
There are positive and negative reasons for using Lean Accounting in the lean supply chain. The positive reasons include the issues addressed in the "Vision for Lean Accounting" shown above. Lean Accounting provides accurate, timely, and understandable information that can be used by managers, salespeople, operations leaders, accountants, lean improvement teams, and others.
The information gives a clear insight into the company's performance; both operational and financial. The Lean Accounting reporting motivates people in the organisation to move lean improvement forward. It is often stated that "what you measure is what will be improved." Lean accounting measures the right things for a company that wants to drive forward with lean transformation.
Lean Accounting is also itself lean. The information, reports, and measurements can be provided quickly and easily. It does not require the complex systems and wasteful transactions that are usually used by manufacturing companies. The simplicity of Lean Accounting frees up the time of the financial people and the operational people so that they can become more actively involved in moving the company forward towards its strategic goals. The role of the financial professional moves away from bookkeeper and reporter and towards strategic partnering with the company leaders.
At a deeper level, Lean Accounting matches the cultural goals of a lean organisation. The simple and timely information empowers people at all levels of the organisation. The financial and performance measurement information is organised around value streams and thereby honours the lean principle of the value stream management. The emphasis on customer value is also derived from the principles of lean thinking. The way a company accounts and measures its business is deeply rooted in the culture of the organisation.
Lean Accounting has an important role to play in developing a lean culture within an organisation.
Now you have the secrets, critical success factors and possible extensions of your lean supply chain, all to hand to help you start your journey. I'd be delighted to hear how you have gone about setting up a lean supply chain, so let me know in the comments below!