Why Women in Procurement May be at a Double Disadvantage – and What to Do About it
Inequality and Underrepresentation aren't the only hurdles women in Procurement face – but with the right support, you can face them off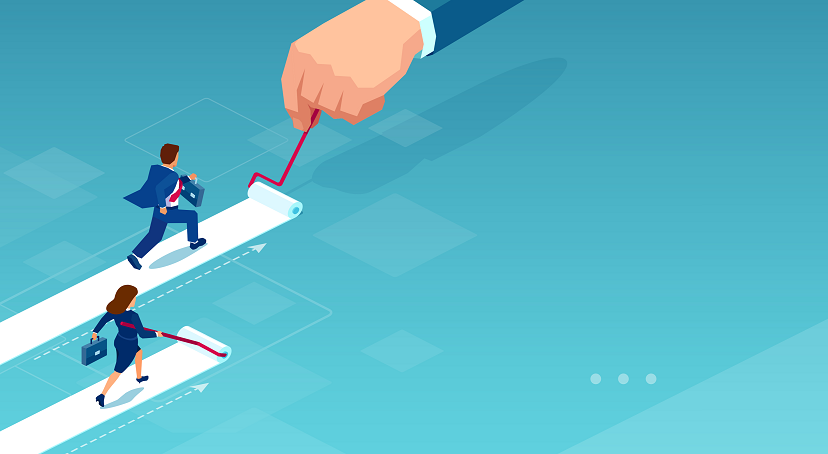 ---
The pandemic has unfairly affected the lives of women–especially in professional settings.
During lockdowns, women were handed the burden of household duties, childcare, and other forms of unpaid labour on top of an already uneven ratio compared to men. According to McKinsey, one in four women considered leaving the workforce or downshifting their careers and 70% were concerned about career growth limitations.
While we've (hopefully) emerged from the worst of the pandemic, the future of work will never be the same. Many professionals, women especially, prefer the convenience that remote work offers, such as enhanced work-life balance, more control over their time, and overall more flexibility.
However, the rise of the hybrid work model introduces more complexity. Recent surveys show that nearly three-quarters of companies have adopted or plan to implement hybrid work models.
But as more organisations embrace a hybrid working model, women may actually be facing additional challenges to success.
The "Double Disadvantage"
From the pay gap to underrepresentation in executive positions, we all know that women are more likely to experience disadvantages in the workplace. But emerging studies are showing that hybrid working arrangements create new power differences that favor employees working in the office. In a recent article in Harvard Business Review, Martine Haas covers three ways in which the hybrid working model can "doubly disadvantage" women.
Reduced access to sponsorship and mentorship: Having a career sponsor or mentor can be an incredibly powerful tool to build networks, hone skills and get ahead–especially for minorities and underrepresented groups. However, developing these relationships can be challenging while working from home and present fewer opportunities to connect and strengthen these bonds.
Lack of visibility leading to misassumptions about commitment: Studies show that women–especially mothers–are often perceived to be less committed to their jobs than men. These stereotypes can compound when working away from the office and under the supervision of managers and other colleagues.
Difficulty speaking up and being heard: Many women are already less likely to speak up in meetings due to feeling unsafe or due to the societal double-bind in which women are more likely to be perceived as "aggressive" or less competent than their male peers when speaking out. This barrier can exacerbate when in remote meetings, where it's more difficult to interject and use your voice.
For many women professionals, working from home is non-negotiable. So how can we work to overcome these challenges?
Time to take the power back
Women in procurement and the supply chain certainly aren't immune to struggling with these setbacks. Despite making up nearly half of the profession, only 15% hold executive positions–a number that has actually dropped in the last two years. Not to mention the pay gap for women over the age of 40 in the profession can range anywhere from $12,000 to $23,000 compared to their male counterparts.
When accessing peer support and mentorship is more difficult than ever, it's never been more important to join a program like BRAVO. Members join a global community of other like-minded women professionals in the procurement and supply chain dedicated to building each other up. Unlike mixed-gender groups in which women are less likely to speak on their career challenges, BRAVO offers a safe space for women to freely express their concerns, learn from each other, and get inspired.
The dedicated masterclasses, coaching, and mentorship opportunities provided through the program can help fill in those support gaps where women need them the most. From learning how to successfully negotiate a salary raise, to personal branding to leadership coaching, BRAVO offers the sponsorship and resources women need to fight inequalities, unlock their potential and advance their careers–even when facing the obstacle of remote hybrid work.
At BRAVO, we believe that women are our future leaders–in fact, we know it. Not only do women often exhibit leadership traits most effective for addressing global challenges but we have an incredible opportunity to shape a better supply chain and future. While the setbacks of the pandemic have been challenging, we can't let this impact our career goals. As we head into this new era of hybrid work, it's time to get ahead, be seen, and make a difference.
Ready to take ownership of your career and get the visibility you deserve? Learn more about our 2022 BRAVO Women in Leadership Programme and register today.