"I Just Don't See How Blockchain Can Apply To My Business"
Blockchain naysayers are echoing the words of short-sighted CEOs in the early 1990s who refused to recognise the disruptive potential of the Internet. American Blockchain Council Executive Director Jack Shaw demonstrates why businesses need Blockchain as a cornerstone of their digital transformation strategies.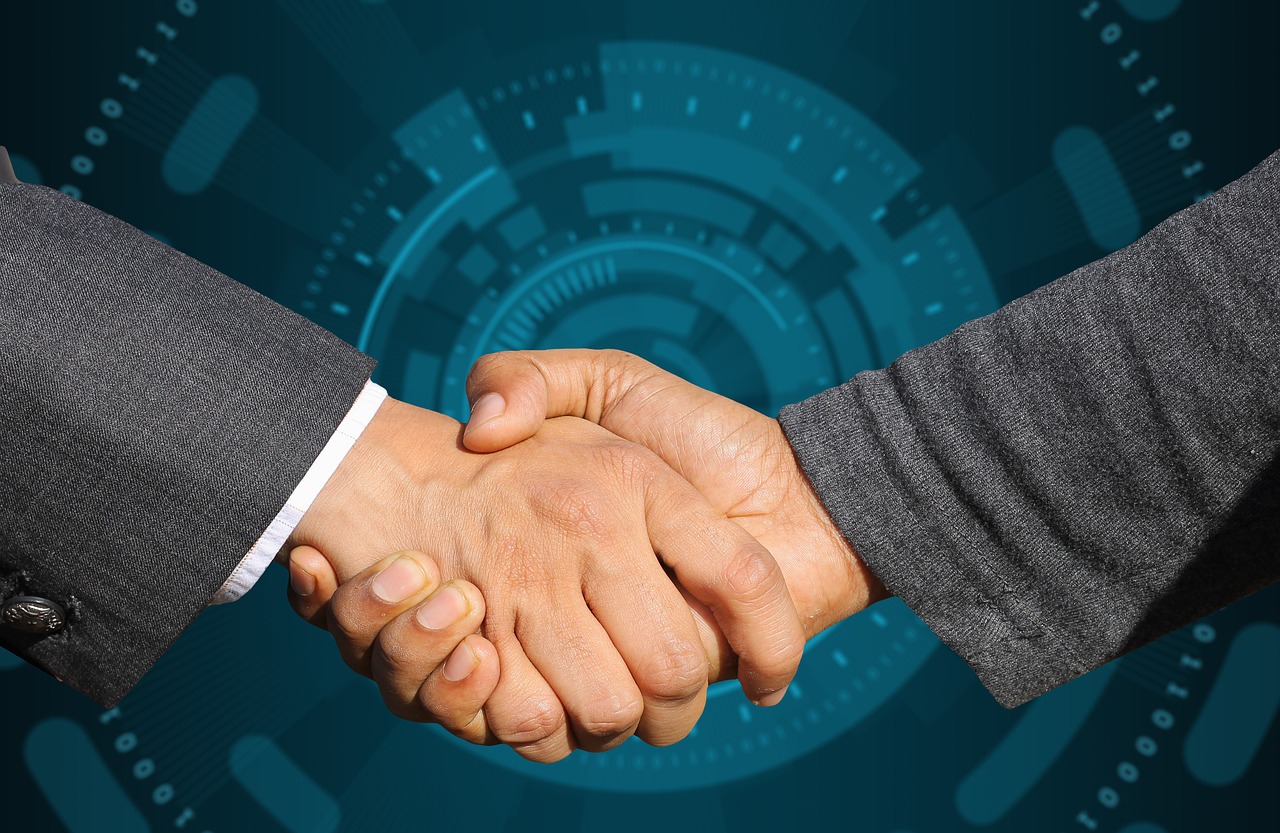 Business Technology Futurist Jack Shaw is a keynote speaker at Procurious' upcoming Big Ideas Summit in Chicago. Register now as a digital delegate.
Very few procurement functions are not currently going through some sort of digital transformation. Typically, the transformation includes building digital tools to enhance customer engagement, robotic process automation for rules-based activities, the use of big data and analytics to bolster decision-making, IoT integration, moving your business to the cloud, and – for some – bringing cognitive computing on board.
What's missing from this daunting to-do list? The integration of Blockchain technology.
Jack Shaw explains why Blockchain needs to be a fundamental part of every business' digital strategy: "Blockchain is unique among emerging technologies. Other technologies, such as IoT, can be extremely powerful as a 'point solution'. This means they apply at a particular point in the business process, or even at a particular geographical location in the supply chain, to increase accuracy and speed.
"Blockchain, however, provides the infrastructural glue that ties these disparate technologies together into a single, coherent business ecosystem. You can have thousands of participants accessing timely, shared data, which allows you to step back and think about how the whole system can work more effectively."
Two exciting benefits Blockchain technology will bring to the supply chain
Speed: Shaw talks about the incredible increase in speed of international trade transactions that Blockchain can deliver. "When I spoke at a global big data conference in China recently, a delivery of cotton from Houston U.S.A. had arrived at the local Chinese port three days earlier. With an international shipment like that, the paperwork involved normally takes around 10 days to settle. However, this particular shipment had been arranged with Blockchain and scanning technology, and it took a mere 10 minutes in total."
Validation of providence: Supply chain professionals know the importance of transparency when it comes to sourcing products. Even if your first, second or third-tier suppliers seem legit, there's also the risk that something illegal exists further down your supply chain, such as conflict minerals or modern slavery. With Blockchain, every step of the products' lifecycle can be tracked and validated, all the way back to the extractive industries. As Shaw says, "Lack of visibility will no longer be an excuse."
Cybersecurity and Blockchain technology
While it isn't a magic bullet for cybersecurity challenges, Blockchain creates a level of trust that's well beyond anything that has existed previously. Transactions are readily accessible (and transparent) for those who are authorised to see it, and un-hackable by those who aren't. Not only are financial transactions more secure through Blockchain technology; it's also very powerful for protecting data.
Shaw cautions that hackers could still find their way in by feeding incorrect data through in-house systems. "In a way, Blockchain will step up the requirement for improved data integrity. Technology such as cognitive computing only works if the data is valid."
The Internet of Things (IoT) is another frontline for cybersecurity. "How do you know that the data you rely on to make decisions is actually from a particular device, and that it hasn't been hacked or spoofed? Blockchain can provide an immutable record that uniquely identifies a data-providing 'thing' to ensure that you know your information is coming from that source."
Shaw gives the example of odometers, where unethical car dealers can hire digital hackers to alter the mileage. Bosch has recently integrated Blockchain technology with odometers which upload digital readings hourly. "You can extend this concept across big data, analytics and cognitive", says Shaw. "It only works if the data is valid, and Blockchain is one way to ensure that."
Blockchain technology will be one of the many disruptive forces discussed on 28th September at the Big Ideas Summit in Chicago. Register now (it's FREE!) as a digital delegate to access all the news and content from the event.