Don't Screw Down Suppliers if you Want to Save Supply
Screwing suppliers down on price is not a formula for success. Hear from SRM expert Kate Vitasek on why building trusting relationships is the only way to go.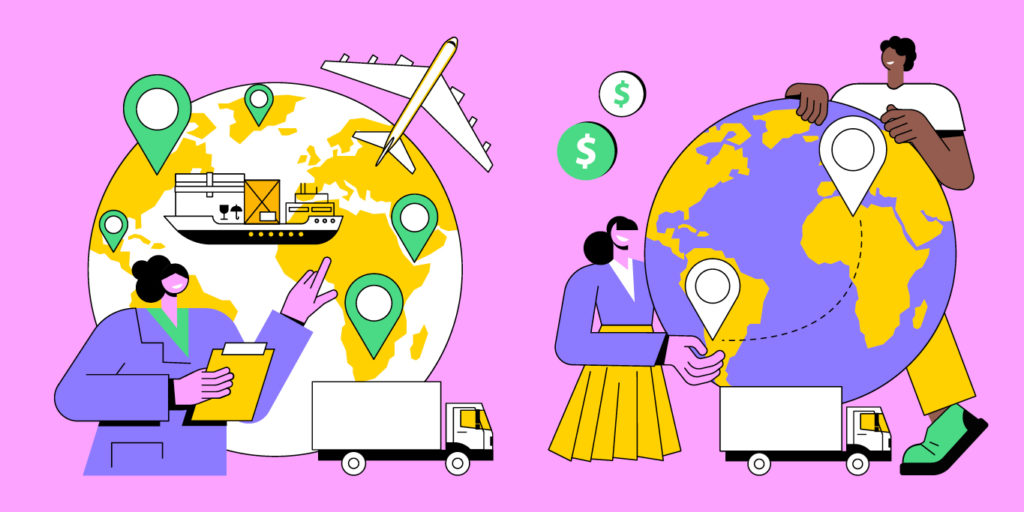 ---
With the world reeling from supply chain shortages and disruption, many organisations are rethinking their supply chain strategies and, in particular, how they work with their suppliers.
Focusing on the bottom line in a supply-constrained environment by putting more adverse terms on the supply market seems like one way to keep prices steady, but in reality it often drives the opposite effect. For most procurement professionals this seems fairly obvious … but, in an interesting move, one company has opted for this very approach.
Kate points us to one example by the company Stellantis who are an automotive conglomerate comprising several major auto brands, including Chrysler, Dodge, Fiat, and others. Stellantis recently dramatically altered its purchase order contract terms and conditions. The Detroit-based Butzel law firm "recently conducted an analysis that warned suppliers of the impact of Stellantis' changes. The findings? The new terms, almost without exception, are less favourable to suppliers. For example, the new terms go so far as requiring suppliers to warrant the design, even if they are not design-responsible".
This sets up an adversarial relationship right from the word go. In this fast-paced current climate, organisations are required to respond flexibly to evolving needs and this agility often requires supply partners. Suppliers are not going to be willing to go the extra mile if they are treated unfairly.
What lessons can we learn from this?
Kate notes the number one lesson is to build trust with suppliers right from the beginning before there is a tender or a business need on the horizon. Building trust with suppliers starts with building meaningful connections, this means engaging with suppliers in a neutral manner "when organisations choose to use their power over suppliers, it erodes supplier trust and creates an adversarial (versus a cooperative) relationship".
To back this up with solid evidence Kate cites John Henke (a former professor at Oakland University and president of Planning Perspectives Inc) who is known for his empirical research on the benefits of supplier trust. His research proves that the most trusting supplier working relations are the least adversarial and reap the most significant benefits from their suppliers. For instance, he and his co-author Chun Zhang, discuss their research in a 2010 Sloan Management Review article "Increasing Supplier-Driven Innovation," which demonstrates that supplier price concessions and supplier-related non-price benefits, such as suppliers' willingness to share new processes and product innovation ideas, increase as trusting working relations with the customer increase.
Look for win-win scenarios
Kate's second golden rule is to deliberately and proactively seek to develop cooperative solutions to maximise value for suppliers — and not just themselves. Creating a 'win-win' solution with suppliers will turn adversarial win-lose relationships into solutions that benefit both parties.
Some examples of win-win scenarios:
Supplier-led innovations – let your supply partners identify opportunities for innovation or efficiency
Balance risk – ensure that your contracts treat both parties fairly and that risk is balanced appropriately.
Payment terms – pay your suppliers when the invoice is received, throw out the "20th of the following month" rule
Keep it simple – don't ask for reports you won't use and meetings that are unhelpful. Structure your contract management in a way that maximises and respects both parties' time
For more tips check out this Procurious article: The Little Things That Affect Supplier Relationships
Reverse the tide
Now you've had a chance to reflect on your supplier relationships, how do you reverse the scenario and encourage mutual relationships when you're stuck in an adversarial one? Don't worry: Kate has you covered on that front too!
Front up – have an honest meeting where both sides are willing to discuss a path for success
Use a CRM tool to track meetings and information – seems simple but in organisations, people change roles so quickly
Maintain regular contact – mark in the calendar when you are due to meet and stick to it
Listen – don't focus on closing the deal or only on what you need out of the conversation, make the effort to understand the other side
Ask for feedback – it is important that you are open to changing and evolving the relationship and hearing how you and your organisation are perceived. True 360 feedback is often difficult but when executed correctly it can really improve the outcomes for both parties.
Where to find out more
If you are interested in learning more about Kate, you can find out more information on her website and make sure you check out her masterclass in the resources section of Procurious, where you can hear from Kate herself on how to nail supplier relationships.
SRM expert and Faculty Roundtable host Kate Vitasek has been described by World Trade Magazine as one of the "Fabulous 50+1" most influential people impacting global commerce. Kate is a published author, educator, and business consultant. She is an international authority for her award-winning research and Vested® business model for highly-collaborative relationships. In recent articles for Forbes, she highlights the importance of quality relationships with our supply chains – which are needed now more than ever.