How To Deal With The Office Timewaster In 4 Videos
There are few thing more frustrating in life than a workplace timewaster. And the worst thing? They come in all different shapes and sizes, which makes them harder to spot!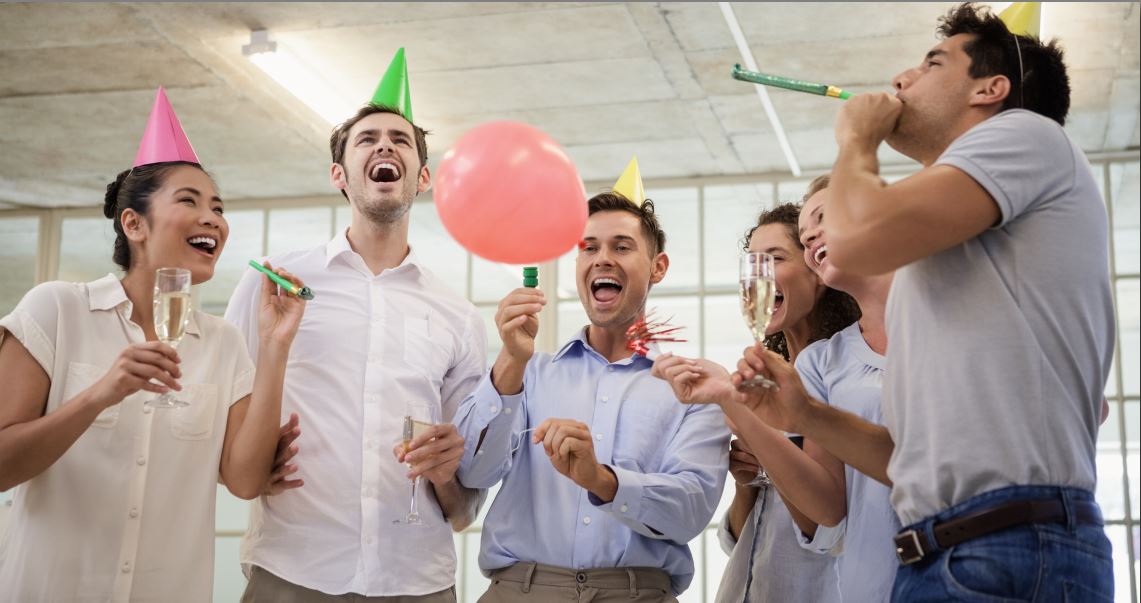 ESB Professional/Shutterstock.com
Colleague: "Hey there buddy, did you have a good weekend?"
Me: "Sure did! But I'll have to tell you about it later because I've got such a busy …"
Colleague: [Sits on the desk] "Great, great… let me tell you about my weekend. Let's see, now. It all started to kick off on Friday, just after our last conversation…"
Sound familiar? We've all encountered chronic timewasters at work, which is why I've created this quick and easy video guide on how to shut them down so you can Get Sh#t Done.
Let's start by working out what type of timewaster you're dealing with.
1. The Chatter
Some of us like to keep our work life and social life separate. For others, their work life is their social life. Of course there should be a fun, chatty environment at work, but again, there's always one person who doesn't understand the limits. So, next time you find yourself making sympathetic noises while your colleague is telling you about their various cats' medical histories, consider the fact that it will be your neck on the line when a deadline is missed.
How to shut down a chatter: Put a cap on their time – tell them before they begin that you've literally only got two minutes to spare. If you really want to drive home the point, get your phone out and set a countdown timer and place it on the table between you.
2.The Delegator
I've worked in the past for line managers who are guilty of this, although you'll often come across colleagues working at the same level who think it's okay to handball mundane tasks your way. Specifically, my beef is with people who basically treat you like a search engine. For example:
"Mate, would you mind telling me the time difference between here and Beijing?"
"How much is that converted into Euros?"
"How long will it take me to drive to head office?"
Here's why it's frustrating – firstly, they're really undervaluing your skill set. You were hired for your education, your experience and your intelligence, not your ability to type words into a box. Secondly, they're just being lazy! I've rolled my eyes in the past when I've received an emailed question (like the above) which would have been answered straight away if my boss had simply typed it into Google instead of sending it to me.
But luckily, there's a handy tool for just this situation.
How to shut down a Delegator: Six words: Let Me Google That For You. This tool is a brilliant way to answer a question that should have been googled. It generates a short, tongue-in-cheek tutorial about how to use a search engine (starting with "This is the internet") and finishes with the answer to the original question. Check it out.
3. The sounding-boarder
Extrovert: "Man, I LOVE open-plan offices! They're so great for bouncing ideas off people!"
Me: "Yes. Every single idea you've ever had."
Okay, it's true. Open plan offices, and even collaborative online workspaces like Slack, are ideal for airing and sharing ideas. But some people take the concept of the "sounding board" too far. This might involve a colleague regularly reading aloud emails that they've crafted before hitting send, or running stuff past you that really doesn't require your input or opinion.
How to shut down a Sounding-Boarder:
Invest in a pair of noise-cancelling headphones and pretend you're on an important call whenever your colleague gets that "sounding-board" look in their eye.
Give them a very short list of high-level areas where you feel you can add value.
Give them a taste of their own medicine by sitting them down and reading aloud the longest, dullest report you can find.
4. The Meeter
Me: "Oh, hey, just a reminder that we've got that client meeting tomorrow. Everything is under control, and I've sent you all the information you'll need."
Colleague: "Let's have a meeting about that."
Me: "Why? WHY?"
How much time and resources will corporates keep pouring into unnecessary meetings before they see the light? Unnecessary meetings are so despised that they've become a meme. They're a regular feature in Dilbert, and you can even buy a coffee mug that says "I survived another meeting that should have been an email".
How to shut Meeters down: Insist that the person gives you some good reasons for the meeting. This includes a stated purpose, a start and end time, and a valid reason for each person to be there.
Do you know any other types of timewasters in the office? Leave a comment below!