Crafting The Job You Have Into The Career You Want
One way to take positive control of your job and career is through a concept called "job crafting". This is how you do it…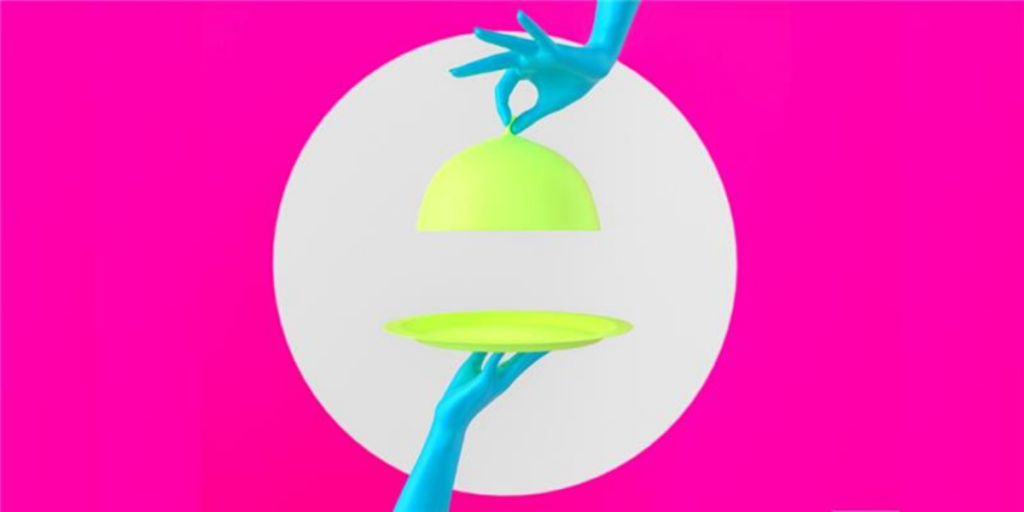 ---
Pursue your passions. This is the guidance we often receive as we are embarking on new jobs and careers. Whilst well-meaning this advice it is not always practical.
Many of us struggle to identify what our true passions are when it comes to work or become stuck trying to find the "perfect match" between our skills and interests and the requirements of a job.
For the vast majority of us the perfect or unicorn job doesn't' exist and even it did we might quickly outgrow it. The challenges and opportunities you might want today will probably look very different from those you may choose to pursue in two, three, or ten years' time.
This doesn't mean we should give up trying to find jobs that fulfil and stimulate us, but we need to change how we find this work.
The secret of many people with fulfilling and engaging jobs isn't that they have waited to find the perfect job, instead they have created, or crafted that role themselves.
Simply put, great jobs aren't found; they're made.
An introduction to job crafting
One way to take positive control of your job and career is through a concept called "job crafting". Rather than waiting for others to create opportunities for development and progression, job crafting enables us to find opportunities for growth and innovation from within the jobs we already have.
Job crafting refers to individuals making changes to how they act, interact and think about their job in ways that makes the most of their individual passions, strengths and interests. Studies from around the world involving roles ranging from cleaners to CEOs have found that personalising our jobs in this way is linked to individual performance, wellbeing and career growth.
The most common and convincing explanation offered for job crafting's positive influence on career progression is that it helps to create a better fit between the individual and their job, enabling them to express their values and beliefs whilst also making the most of their strengths and expertise.
Like people, job crafting comes in all different shapes and sizes. And there are many different ways to shape and craft your job including making changes to your tasks, relationships, skills, wellbeing and sense of purpose. Some examples of job crafting might include volunteering for new projects, doing an existing task or activity in a new way, or building or reframing existing relationships with colleagues, customers, vendors or producers.
How do you bring job crafting to life?
There are a number of ways that people can start to job craft, but here are two exercises that are particularly effective with employees who are keen to use job crafting to boost their career prospects and enjoyment.
1) Distant future – images and ideas from different career adventures
This exercise involves peering into the future and considering what you might be doing from a career perspective in 5 , 10 or even 25 years' time. I recommend sketching out 2 or 3 different career scenarios or adventures you might have. Questions to consider are:
– In 2 – 25 years' time what would be your dream job be internal and/or external to your current organization?
– What will you be doing – what would a typical day or week look like? (what will you be doing, who will you be engaging with, what knowledge and skills will be using)
– What skills and experiences will you need to develop further to be able to fulfil this career adventure?
Having a clear image of a future work self can enable and encourage us to create, find and seize opportunities to do things in our current jobs that they might not otherwise have had the courage or conviction to try.
2) Immediate future – starting to craft your job from tomorrow
When working with teams I often give them a job crafting budget of 10 minutes a day or a maximum of an hour a week. The secret to job crafting is to start small and to consider it a form of playful experimentation, testing out and finding the tiniest and most positive ways you can make your current job better.
These changes could be protecting an hour in your diary each week to learn a new skill, spending 10 minutes a day reading relevant industry and professional blogs, making connections on social media, changing how you structure and prioritise your day, or doing an element of your job deliberately differently (such as how you write a report or give a presentation).
To help you form some job crafting ideas here are some questions you might want to consider:
– In an ideal world, what aspects of your job would you do more of? What would you do less of? Why? (task crafting)
– What skills or knowledge are you most interesting in developing further? Why is this? (skill crafting)
– What are your strongest relationships at work? (relationship crafting)
– What relationships would you like to build further? (relationship crafting)
– What gives you the greatest sense of accomplishment in your work? Why do you think this is? (purpose crafting)
– What changes could be made to your job to improve your health and wellbeing? (wellbeing crafting)
Careers are things that you build rather than things that you are given. If you approach job crafting with a combination of curiosity and commitment you start to shift your work in a positive direction that will make it more enjoyable and stimulating in the present and ultimately more rewarding in the future. Happy crafting.
Rob Baker is Founder and Chief Positive Deviant of Tailored Thinking a positive psychology, wellbeing and HR consultancy and author of Personalization at Work – a guide to bringing job crafting to life by Kogan Page.
Hear Rob talk with our Founder, Tania Seary, on all things job crafting, in our highly anticipated Career Bootcamp with IBM Sterling Supply Chain. Register here.