Does Your CPO Need to be More Entrepreneurial?
Today's Chief Procurement Officers need to approach their roles like entrepreneurs if they want to be successful.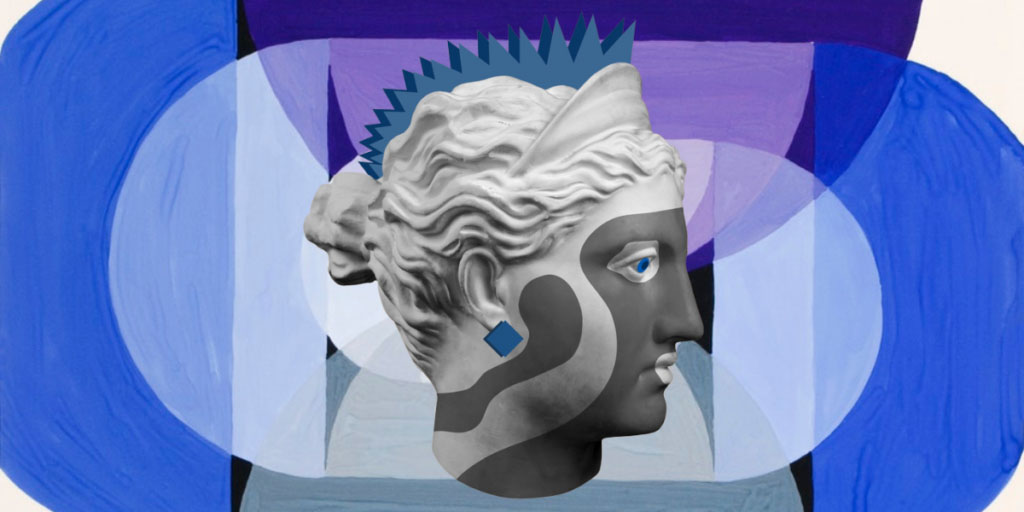 ---
It's no surprise procurement leaders need an impressive list of skills.
The obvious ones are negotiation, great people management and strategy. But in this 'new normal', these barely scratch the surface of what's expected of CPOs.
For example, look at this quote from Andrew Clarke, Global President of Mars Wrigley, last October as he announced Julia Brown's appointment as CPO:
"The role of Chief Procurement Officer is critical to helping Mars Wrigley act with purpose, reduce our environmental footprint and improve lives in our supply chains and communities where we work. Julia's breadth of experience will be invaluable to helping us live our purpose and partner across our value chain to make tangible impact."
Whoa, let's recap. Julia is expected help the company:
act with purpose
reduce environmental footprint
improve lives in the supply chains
That's a huge leap from the stereotypical CPO goal: to save the company cash.
What about entrepreneurship?
So, when you look at the list of important CPO traits in 2021, where does 'entrepreneur' fit in?
The pandemic was a perfect example of a 'Black Swan' – an term coined by Nassim Nicholas Taleb for an event that is both surprising, and has a major impact.
It's a concept that Nik Gowing talked about extensively a few years ago at the Procurious Big Ideas Summit. The idea is current leaders aren't able to deal with cataclysmic events – either through a lack of skills, or outright denial.
COVID-19 was a big, fat Black Swan that changed everything. It brought seven new CPO responsibilities to the forefront:
Achieve end-to-end, real-time visibility across the supply chain.
For example, through creating control towers across the organisation like IBM's Takshay Aggarwal describes in this Procurious article.
De-risk the supply chain.
As Bill DeMartino, Managing Director of North America at riskmethods, puts it, the most valuable procurement leaders use technology to predict future events, then make plans on how to pivot if the worst actually happens.
Streamline complexity.
The Boston Consulting Group says procurement leaders can achieve up to 30% savings in manufacturing conversion costs by simplifying.
Create automated yet flexible processes.
The Boston Consulting Group also said all procurement leaders are now tasked with two responsibilities: "invest in automation to boost speed and flexibility" and "build more agility into the supply network to meet new business requirements." Procurement processes need to be rigid enough for consistency and compliance, yet flexible enough to cope with another Black Swan.
Develop much closer relationships with suppliers.
This is closely linked to gaining end-to-end supply chain visibility.
Create development opportunities for staff in a remote working or hybrid environment.
The remote working trend isn't going anywhere. A survey from Deloitte shows CEOs expect almost one third of employees to still be working remotely in January 2022. CPOs need to plan for this reality and make sure their teams have clear paths for progression and the opportunity to take on responsibility that stretches them – whether they're in the office or not.
Embed diversity.
CPOs have a responsibility to improve diversity in every way. That means across their own teams and across suppliers. In this way, procurement leaders can support entrepreneurs too – like choosing a mix of big and small suppliers, seeking out women and minority-owned businesses, etc.
Are you an entrepreneur?
Ultimately, a lot of these skills come down to working in a more agile way. Being able to address a Black Swan means being quick on your feet and solving problems in an innovative way. That's the heart of an entrepreneur.
How do you know if you've got that entrepreneurial drive? Check out this Procurious article all about being an 'intrapreneur' – that is, the ability to work like an entrepreneur while working within an organisation.
Here are six traits of an intrapreneur. See how many you identify with:
You're great at identifying new opportunities for business growth.
You're proactive, introducing new ideas, and challenging the status quo.
You're brave enough to speak up and put yourself on the line to bring about change.
You're resilient when things go wrong. You don't give up. You bounce back with other ideas.
You're a brilliant collaborator and know how to bring the right people on board.
You trust your instincts.
Hitting the ground running
Part of that entrepreneurial mindset is getting messy and making a difference quickly.
Research from McKinsey shows that in the first 100 days of a new role, successful CPOs "create a minimum viable product or proof of concept for the strategy they plan to adopt over the longer term and apply that strategy rapidly in real projects, and use it to capture real value for the organisation."
That's because the CPO's chief responsibility is creating value, McKinsey explains.
"Contrary to the common belief that the start of a new role is all about learning and strategy setting, CPOs have the ability—and, often, the expectation from the top team—to deliver significant impact during their first 100 days," says McKinsey.
Shaping the culture
Another way the entrepreneurial drive will serve a CPO well is creating a team culture.
As McKinsey put it: "It is the CPO who defines the strategy and culture of the procurement organisation. And if today's CPOs have more to do than their predecessors, they also have less time in which to do it. The average tenure of C-level executives has been falling for decades, and a CPO appointed today might anticipate spending only four to six years in the job."
It's not easy to shape a culture quickly, especially in times like these. But the CPO can set the tone by example, inspiring staff to become more entrepreneurial too.
After all, it's the entire team's job to find innovative ways to save money, develop better offerings, and create beneficial supplier partnerships. And an entrepreneurial CPO is the perfect catalyst for shaping the whole team's behaviour.
Getting back up
The list of traits you need to be a successful CPO might seem daunting – especially if you don't see yourself as an entrepreneur.
But don't be intimidated! McKinsey's research found the most important entrepreneurial procurement skill is having an open mind. "Exposure to new ideas and willingness to learn from others can help CPOs advance their thinking, inspire their teams, and identify…value for their organisations," says McKinsey.
And if you need even more encouragement, look no further than Shark Tank's Barbara Corcoran: "The most important quality in an entrepreneur is their ability to get knocked down and be stupid enough to get back up."
CPOs aren't the only leaders facing radical job description shifts in the wake of COVID. But this shift provides opportunities to lead and influence like never before.
Our research shows 40% of procurement professionals said their recommendations were solicited more than usual because of the pandemic. And more than a fifth have a seat at the executive table now, with input on key decisions.
Now is the time to embrace the entrepreneurial mindset, and use that influence for good.