Could Blockchain And AI Help Procurement Change The World?
At last month's London CPO Roundtable we explored how to enable smarter procurement, using blockchain for social good and anticipating disruptive forces…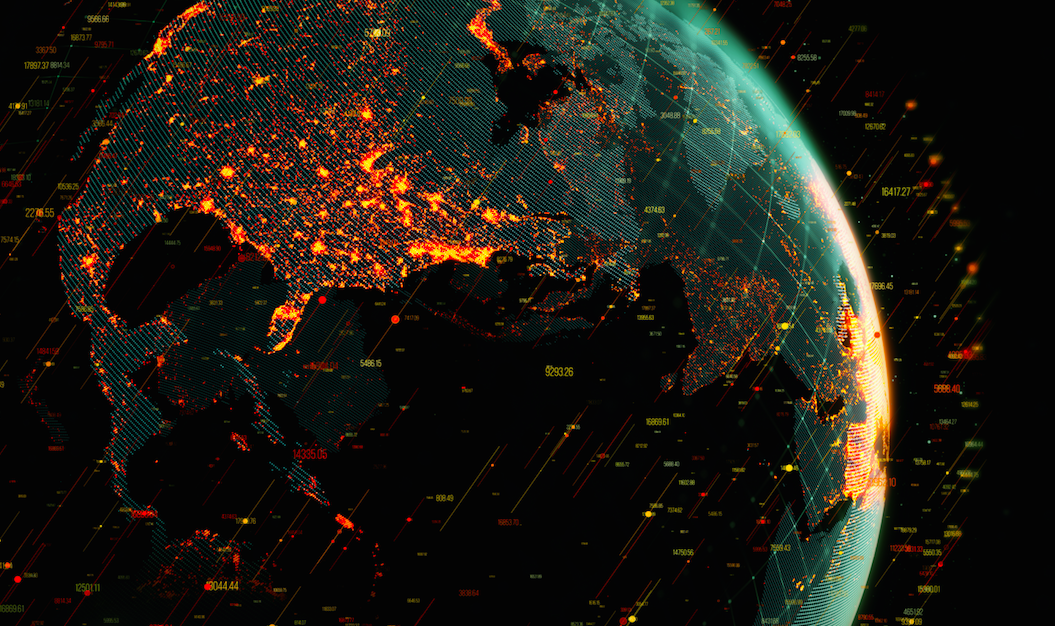 What are the obstacles to more informed, strategic decision-making in procurement?
How can procurement pros use blockchain for social good to change the world?
What disruptive forces are heading your way in 2019 that could impact your supply chain?
These are just some of the questions we discussed when we gathered a dozen procurement leaders in London last month for a CPO roundtable sponsored by Ivalua.
Enabling smarter procurement
A new study by Forrester, commissioned by Ivalua, surveyed 433 procurement, supply chain and finance leaders across Europe and North America. The results, which Alex Saric, CMO Ivalua took us through at the roundtable, provide a practical look at how to enable smarter procurement.
The obstacles to more informed, strategic decision-making are quite consistent. The study, entitled "Enabling Smarter Procurement" found three common issues
Firstly, despite efforts at automating processes, too much capacity is still consumed by operational or manual activities. Teams must free capacity to work on new projects, conduct analysis and plan, but are struggling to do so.
Secondly, leaders struggle to access relevant insights when and where they are needed. The volume of information now available is of little help if not digestible, simply leading to information overload.
Compounding this, respondents also cited poor data quality as a key challenge. Duplicate supplier records, inaccurate data and poor integration between systems all were cited as sources of data quality issues.
A common viewpoint today is that Artificial Intelligence (AI) is the answer, the magical light at the end of a dark tunnel that will improve automation and give us the magical answers we need, when we need them. But what isn't discussed is ensuring you have a solid data layer that feeds the intelligence layer, where the algorithms lie and all the talk lies.
Organisations must implement AI in conjunction with cleaning up their data, rather than using poor data quality as an excuse for inaction.
Empowering procurement to make more informed, strategic decisions is no longer an option. There is simply no other way to effectively meet the broad set of objectives now expected.
Using blockchain for social good
Olinga Ta'eed, Director, Centre for Citizenship, Enterprise and Governance became the world's first Professor in Blockchain and Social Enterprise at Birmingham University in 2018. He led a discussion surrounding his research into using blockchain for social good, which focuses on studies into methods to alleviate problems and provide significant intervention into society.
"No one grows up saying mummy I'd like to be a CPO," he begins. "And that's because we value non-financial value. We grow up wanting to do things that have value in society – things to do with life and sentiment, we want to change the world."
"In institutional life we often succeed in stripping that out – any kind of intangible value. But this attitude doesn't occur in real life, only within institutions."
In our own lives we use our personal values to procure things "I'd like to have products that are aligned to my values, I'll use this coffee shop not that one, I'll eat this ice cream not one from that place, price is this important to me but slavery is this important. We talk about our feelings"
Blockchain could enable procurement to change the world by bringing our values back into the workplace.
"My honest belief is that procurement will be the single largest instrument in the world to change the world – children will say they want to be a procurement officer because they will want to change the values of the world – what we buy, what we eat, what we sell, the values by which we transact. Blockchain and AI will change our processes dramatically."
Preparing for the disruptive forces heading your way
Given the rate at which technology is evolving and how global events are impacting the world, it is increasingly difficult for companies to keep up without considering risk in real-time.
Intelligence about the world we live in drives business operations and the better informed we are the easier it is to drive progress. Mark Joyce, Head of Analysis, Sibylline revealed the most disruptive forces headed our way in 2019.
The four baseline trends include:
Geopolitical reconfiguration – Chinese growth and assertiveness and a US retreat from global leadership
Deadly conflict on the rise – Total conflict deaths fell enormously from mid-nineties up until the last decade. Since 2012 they've sparked to the highest since 1990s. Conflict deaths are concentrated in North Africa, Middle East, Syria Libya and Yemen. Middle Eastern countries have accounted for 70 per cent of battle deaths over the last five years.
Disruptive populism
Weakening of frameworks – including nuclear weapon control
These trends impact procurement in four ways:
Strategic uncertainty – Impacting high-level decision making; blurred lines between politics and business -and criminality
Tactical challenges – Geographical, technological, legal and reputational
Cross-functional working – Procurement, legal, communications, HR and IT are increasingly stakeholders in political and security risk information
Decision advantage – The importance of precise, actionable information and analysis to avoid paralysis and enable business in an uncertain external environment
Adventuring against adversity
Kris King, Ultra-runner and adventurer extraordinaire specialises in the safe delivery of life-changing challenges and expeditions in the world's most remote and demanding areas.
He inspired our roundtable attendees with his personal story describing how his best friend's dad was diagnosed with Huntington's disease and his commitment to raising as much money as he could for medical research.
Kris become the youngest gym owner in the country, started running marathons, which turned into running ultra-marathons, which turned into extreme adventuring across the world, and started to see what a difference he could make.
In his own words "adventuring doesn't pay well" so he found a way to monetise it – designing extreme adventures for clients, as well as for himself. Whether it's expeditions in the Arctic Circle and Namibia, driving over a frozen lake with Daniel Craig, catapulting David Hasselhoff or bungee jumping a car of a cliff – nothing seems to be out of reach.
As Kris pointed out "it's not about skill it's about how stubborn you are."
But wait, the blockchain action doesn't stop here! Join us on October 15 with blockchain experts Shari Diaz, Innovation Strategy and Operations Program Director, IBM Watson Supply Chain and Professor Olinga Ta'eed, Director of the Centre for Citizenship, Enterprise and Governance in this webinar brought to you by IBM and Procurious. Click here to register for Blockchain: Supply Chain's 21st Century Truthsayer.