Confused about blockchain? You're not the only one
Tired of feeling like the only person who doesn't understand blockchain? We've got you covered. We asked US influencer Joanna Martinez about blockchain, and why everyone in procurement should care.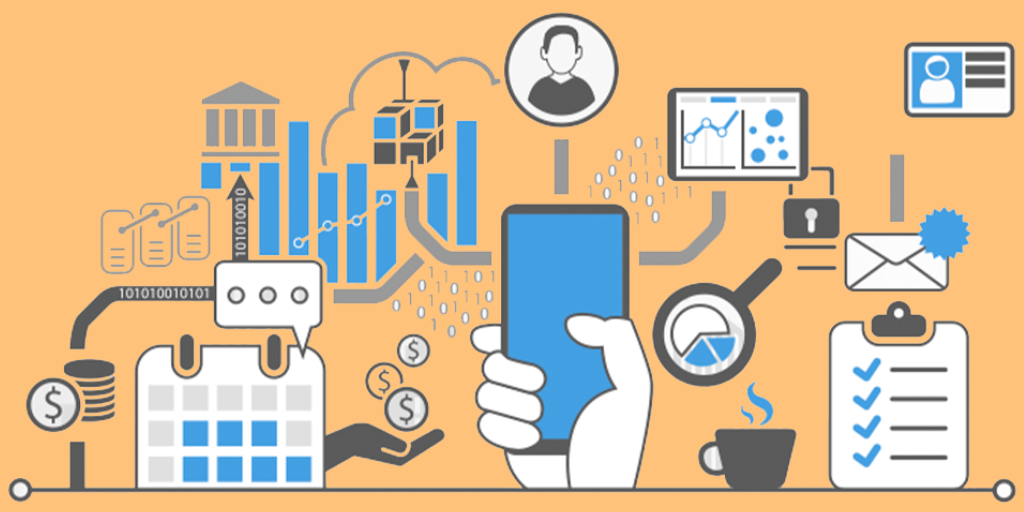 Does it seem like your peers are blockchain experts, and you're the one left out?
Don't worry. They probably aren't any more expert than you, Joanna Martinez, Founder and Chief Disruptor at Supply Chain Advisors LLC, says.
"Nearly everyone is on a learning curve with blockchain," she says. "Few people – and they tend to be academics or consultants – understand it all."
That's because blockchain technology is still relatively new.
"So much has been written about blockchain that it almost seems like you should see blockchain applications all around us," Joanna says.
"Blockchain is well developed in certain supply chains, like food transportation. But there are other places where blockchain is barely developed at all."
You don't have to be an expert to get value from blockchain technology. You just have to be willing to learn.
Now that you're on the right track, it's time to demystify blockchain.
What is blockchain?
Blockchain is a secure digital ledger shared across a public database.
Blockchains contain information to which authorised people have access, Joanna explains.
Information is encrypted and basically unhackable; if someone tries to make a change, everyone in the blockchain is notified.
Why does blockchain matter?
Put simply, blockchain matters because it can help solve our lack of trust in other people.
With blockchain, every person you authorise can store important information in a central place. No one can tamper with the information once it's on the blockchain.
As Professor Olinga Ta'eed from Birmingham City University explains: "Covid-19 has highlighted a crisis of trust in countries, people, organisations, products, and processes. Blockchain has features that do not require trust to operate effectively."
That way, decisions aren't influenced by personal relationships, politics, or bias. "It is thus a panacea for our current ailments, both immediate, but also structurally in a future society," she says.
Why should I care about it?
Because blockchain is changing the way supply chains operate.
Maybe it's not prevalent in your industry or categories yet, but it will likely affect your future.
And what if new technology makes you uncomfortable?
"By and large, people are comfortable with the way things have 'always' been," Joanna says. "There is comfort in following the same process year after year.
"New technologies are disruptive – they help a company improve cost, speed, accuracy, quality, but there is a transition upheaval that takes place."
By making the effort to learn about blockchain today, you'll put yourself in the best position for future job opportunities.
"Businesses need leaders – people to raise their hands and help their employers take advantage of the benefits that digital technologies have to offer," Joanna says.
And that leader should be you.
"Nearly everyone is on a learning curve with blockchain," she says. "Few people – and they tend to be academics or consultants – understand it all."

Joanna Martinez, Founder and Chief Disruptor at Supply Chain Advisors LLC
What does blockchain look like in action?
A great example is retail giant Walmart, who uses blockchain technology through the IBM Food Trust to track produce from farm to shelf.
The retailer can now trace the provenance of produce in seconds, instead of days.
And Walmart isn't the only one interested in traceability. Gartner predicts that by 2025, 20% of the world's top grocers will use blockchain to track food safety.
Plus, blockchain can streamline monotonous procurement processes, says Anthony Day, Blockchain Partner at IBM Global Business Services for UK and Ireland.
"It may not be sexy, but…we need to celebrate the mundane usefulness of blockchain, and its ability to create real business value behind the scenes," Anthony wrote in a recent LinkedIn post.
Blockchain is also promising for medical records, Joanna says.
"Think of all the places we live across our lifetimes and all the medical procedures we have," she says. "How wonderful for this to be stored on the blockchain, where you could access your entire medical history in one place."
How can I learn more about blockchain?
Blockchain expert Jack Shaw recommends focusing less on the technology, and more on how it could help your industry.
"Blockchain is so highly technical that only people with advanced degrees in cyber science could possibly understand it.
"You don't need to be able to build an engine to know how to drive a car. Similarly you don't need to understand every technical detail of how blockchain works in order to understand what it can do for you."
So where do you start? The key is to educate yourself and decide which technology fits your company's needs the best, Joanna says.
Luckily, Procurious is bursting with resources from experts. Here are some of our favourites.
Just pick the statement that best fits you:
Want to learn more about the big ideas influencing the future of procurement and supply chain – don't miss our 2023 Big Ideas Summit London. It's taking over the Soho Hotel this 9 March. Find out more and purchase your ticket today.
This article was originally published on March 14, 2021
Find more Technology news, insights, and best practises at Procurious.com.