Food, Glorious Factory Food! – Challenging the Tech Status Quo
If procurement continues to accept the technological status quo as some kind of given, we'll continue to be fed the same poor diet. Paul Blake explains why it's time to challenge the hard-and-fast rules we've adopted for so long without question.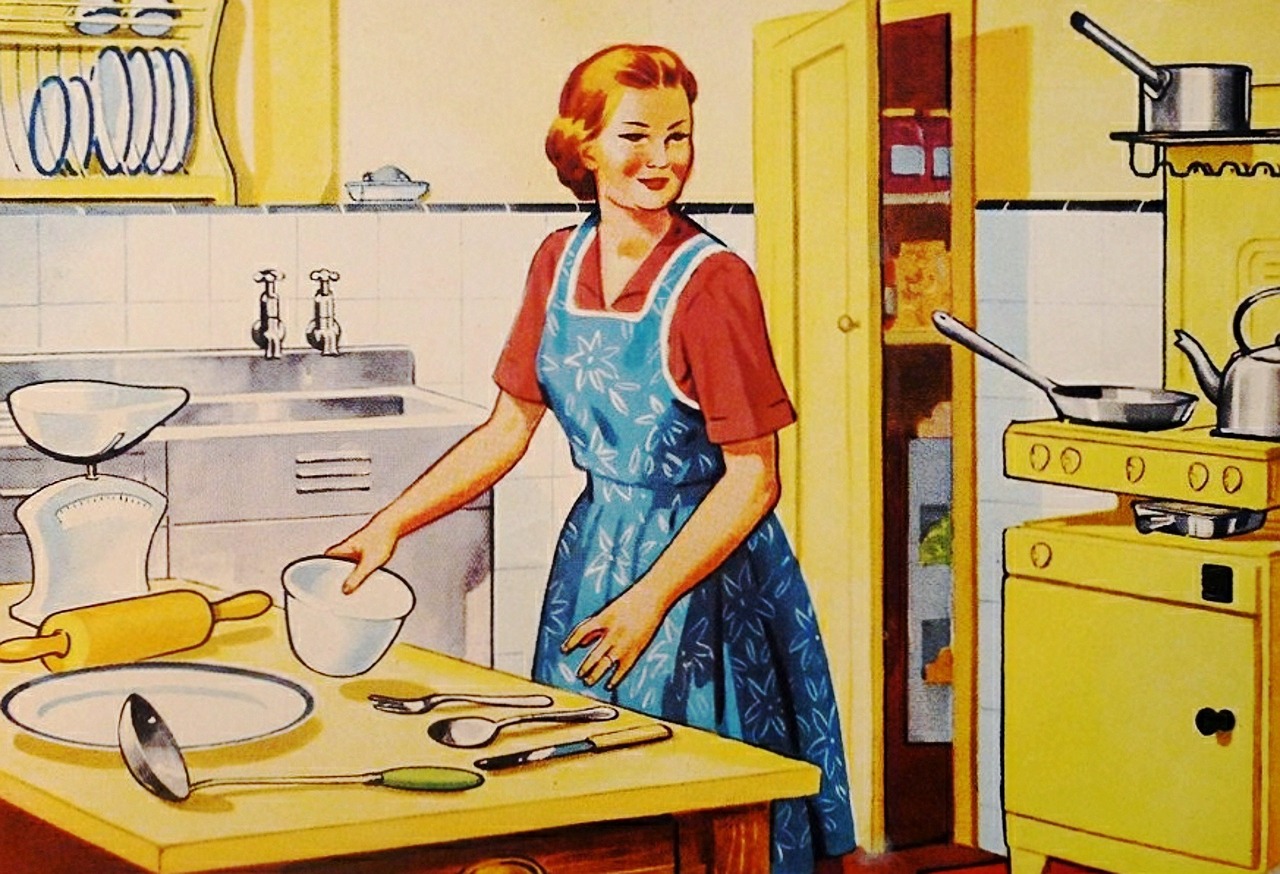 Register as an online delegate for the London Big Ideas Summit 2017 here.
Have you ever wondered why food made in factories is so awful?
Please don't assume this is going to be a rant about organic carrots and the danger of the shop-bought cake. Let me reassure you that it's on the contrary.
There's nothing quite like a home-cooked meal
Modern living and demands on personal time mean that conveniently available, ready-to-eat food is a fact of everyday life. Everything from jam to lasagne is made in factories, often with minimal human interaction. This can be a very good thing in many ways.
So, if we accept that industrially manufactured food is a thing, one question still remains. Why is it just not as good as the homemade or handmade equivalent? Again, we should allow for the dependency on precisely whose hands are involved. But, all things being equal, a dish made by a competent cook, from scratch will out-score a factory-made one.
At first glance, it might seem obvious. Factory products resource lower cost raw ingredients, preservatives and flavourings for longer shelf-life. No wonder your canned chilli ain't a patch on your own efforts. This is basic profit-driven economics. And, it's true, you get what you pay for.
But there is another, more subtle reason, that factory food doesn't quite hit the mark. A reason that is in no way immediately apparent. And it has to do with our relationship with technology.
Robots that POUR!
For a dish to be easily manufactured in a factory, in large quantities, on a production line, it is crucial that the components, from raw ingredients to part finished elements, are able to be pumped.
How do you get the meat sauce for your lasagne from its cooking vat to the line where it's assembled? The sauce, the pasta and the béchamel must be sent through a pipe, and often for a considerable distance. The pumping of certain traditional ingredients, such as butter, is impossible. As such, the food industry has had to identify, develop and sometimes engineer alternatives.
The infrastructure, the routing process has had such limitations that it has defined the very nature of the outcomes that are possible. But, as the presenters of the great BBC technology show of the 70s and 80s, Tomorrow's World, used to say "that is, until now!"
The food factory of the future will be populated, not by machines that pump – but by robots that POUR. And with that simple change, a whole new world of possibilities opens up.
By analysing how a chef systematically puts a dish together, and replicating that, with industrial upscaling, into a robotic process – and eradicating the notion that the conventional wisdom of "pumpability" was some kind of hard-and-fast rule. This new paradigm in food production could forgo the need for chemically-altered shortening agents. You know those ones that taste terrible (requiring added salt as a mask), have dubious health impacts but which, can at least, be pumped along a pipe.
Limitations in procurement
In business, and without doubt in the procurement business, we have precisely that same relationship with the technology available to us. We've been limited in the quality of the results we can produce because of how the tools and technologies we use are built.
Until recently, the software used in procurement has restricted the procurement professional to working in ways determined by how the software was written, and not by what is best for the outcome. This means procurement has become attenuated to these limitations and now accepts them as hard-and-fast rules.
A good example of this is the notion of "best of breed". This uses the most sophisticated software tool available for each step in the source to pay process. We're indoctrinated to see lists of features and functions as the sole measure of suitability of software.
Dividing up the entire spend management process from strategy planning to invoice payment into a set of silos, and then equipping each step with the best tool for that task might at first seem to be a sound approach. But this is only if you look at the steps in isolation. That's just the same as looking at each ingredient in your recipe and only considering whether you can pump it around your factory.
How can tech make procurement processes more palatable?
In procurement, the separation of sourcing from contract into entirely different systems does nothing to promote positive outcomes and the isolated software components actively compound the difficulty of realizing savings and value.
However, technologies are emerging that are permitting us to look at the entire source to pay process as a single business requirement. This allows us to consider how the various "ingredients" interact and work with each other to create the optimum result.
In the future, we will no longer be restricted to working the way the software dictates. Whilst a good part of the process may be run automatically, we will get to determine the ideal set of inputs and outputs to suit us.
The emergence of AI founded on big data, mobile, always-on connectivity and, crucially, the unification of strategic procurement and day-to-day purchasing into a single operational environment are changing the effectiveness of the procurement operation.
Challenging the status quo
By accepting the technological status quo as some kind of given, we will only continue to be fed the same poor diet.
Returning to the analogy, we don't have to reject the notion of manufactured food entirely. Not if we can see that technology can actually make it better, possibly even better than we can do ourselves. There's a thought!
The same applies completely to the idea of the automated supply chain. It needn't (and won't) be the death of Procurement. The smart use of new technology will actually give our industry new lease of life. As long as we stop adhering to the outdated technology rule book.
There is another way. The time is now.
Paul Blake is Senior Manager, Technology Product Marketing at GEP Worldwide. He'll be speaking at the 2017 Big Ideas Summit next week. Join the conversation and register as a digital delegate here.