Build supply chain resilience with a regionalisation strategy
Who – and where – are your other suppliers in case of an emergency? Rather than have all your eggs in one region, a regionalisation strategy builds resilience, as Gary Wollenhaupt writes.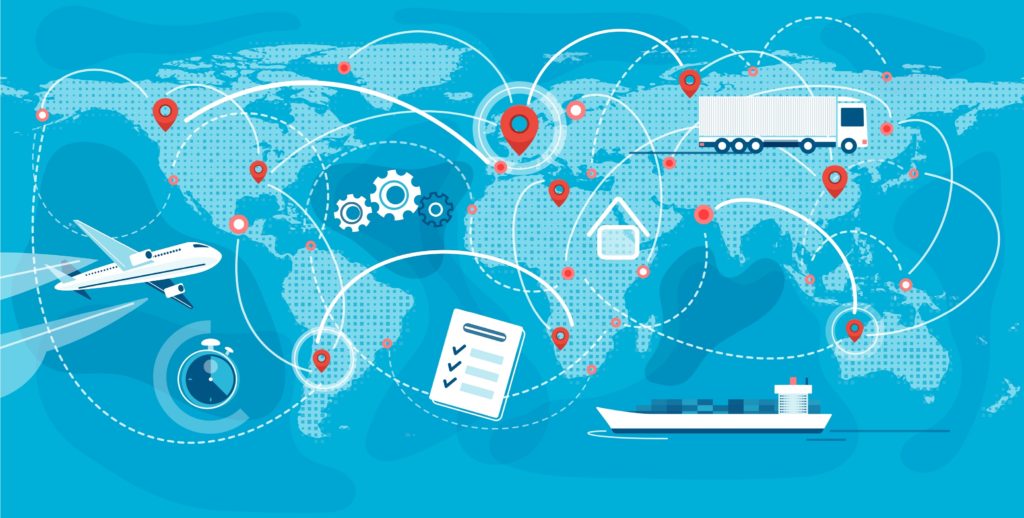 ---
Supply chain disruptions have highlighted the challenges of maintaining connections around the globe. Ocean freight schedules are uncertain with port congestion and the threat of labor unrest. Airlines have cancelled thousands of flights, making airfreight routes less reliable than they once were.
There is a significant risk in a far-flung supply chain where many factors are out of your control. Companies are rethinking their procurement approach, moving from single-source dependencies driven by the lowest cost to building a diversified supplier base that's more flexible and adaptable.
Part of the move is a trend away from the lean manufacturing concept, which works well in a perfect world. The last few years have led buyers to realise the importance of having a bit of flex so that any individual supplier issue is not wholly disruptive to the supply chain. The concentration of active pharmaceutical ingredients manufacturers in India and China became apparent during the pandemic. In many cases, there were no alternative sources.
During the pandemic, there was heightened interest in producing and procuring goods closer to the final market. In early 2020, about 83 percent of executives surveyed in the DHL Global Connectedness Index were considering options to regionalise their supply chains. Later in 2021, that number had dropped to 23 percent.
Interestingly, according to the Global Connectedness Index, trade is not as global as many people think. In most cases, international flows are highest among neighboring countries. For example: Canada and Mexico are among the largest trading partners for the US. European companies rely on partners in Eastern Europe, Turkey, and North Africa.
At least 50 percent of world trade happens inside regions – and that's not due to transportation costs. Instead, companies prefer working with counterparts in neighbouring countries. Regional trade agreements and cultural similarities have boosted regional trade. Because so much trade occurs between neighboring countries, it's not usually considered international.
But there's significant interest in shortening supply chains to improve resiliency and reduce risks of disruptions. Giants like Walmart are building production capacity for goods made outside of China. Semiconductor plants are rising in the US to supplant offshore capacity. Regional production of batteries for electric vehicles is rising across Europe.
Procurement pros are looking for localised sourcing when it's possible. By reducing transit times, you can overcome delays and barriers that emerged during the pandemic. Identifying multiple or redundant suppliers helps build resiliency. You can source products from more than one supplier or location when needed, with less of a chance of disruption from unforeseen events.
In response to offshoring, nearshoring is the concept of moving the supply base closer to the point of need, although the supplier may still be thousands of miles away. Having geographically closer suppliers would reduce transit times and lower the threat of supply chain disruption. Improving transit times can speed up inventory turn times for less inventory and lower working capital outlays. Lower transport distances can also help reduce your company's carbon emissions.
Related concepts gaining steam are "friendshoring" or "allyshoring." This approach considers geopolitical tensions to locate sources in friendly nations. These vendors would be located in countries less likely to be subject to government actions, e.g., trade disputes or military action, that cut off supplies.
Tips for supply chain regionalisation
Map Your Supplier Network. Develop an accurate supply chain map to understand your sourcing risk and begin exploring opportunities for regionalisation. Gain visibility into second- and third-tier suppliers for a complete picture.
You may discover alternate sources or locations within your existing network. For example, some of your providers may have locations outside of China that could supply your needs. That saves the administrative overhead of onboarding new suppliers.
Identify Gaps. In some cases, finding new suppliers with the skills and access to raw materials in different locations is not feasible. There are no options outside of China for many consumers of electronics, pharmaceutical materials, and other precision manufactured products. Sophisticated networks have grown up over the years, so the manufacturing ecosystem would be hard to duplicate elsewhere.
For unavoidable single-source products, develop other resilience strategies, such as building up inventory or identifying alternative transportation methods.
Understand the Costs. There are costs to drastically changing your supply chain. Switching suppliers for machined or molded parts could lead to significant investments in new tools and production startups. You may decide to build up inventory prior to a switch. Your supplies are part of an ecosystem as well, so make sure they're prepared for the change.
While many companies are exploring regional supplier alternatives, the reality is that only about 20 percent of companies in the DHL Index are pursuing the strategy. Procurement leaders must rely on the same fundamentals they always have, such as production and transportation costs and demand forecasts. Still, it's wise to consider alternatives with strategically critical materials or products sourced from geopolitical hotspots. Geographically diverse sources can reduce over reliance on a single country or region.
Find more Global View news, insights, and best practises at Procurious.com.
---