The Big Ideas Summit 2017: We Have Lift Off
The Big Ideas Summit will take flight in just a few hours time. Want to know what's in store? Look no further…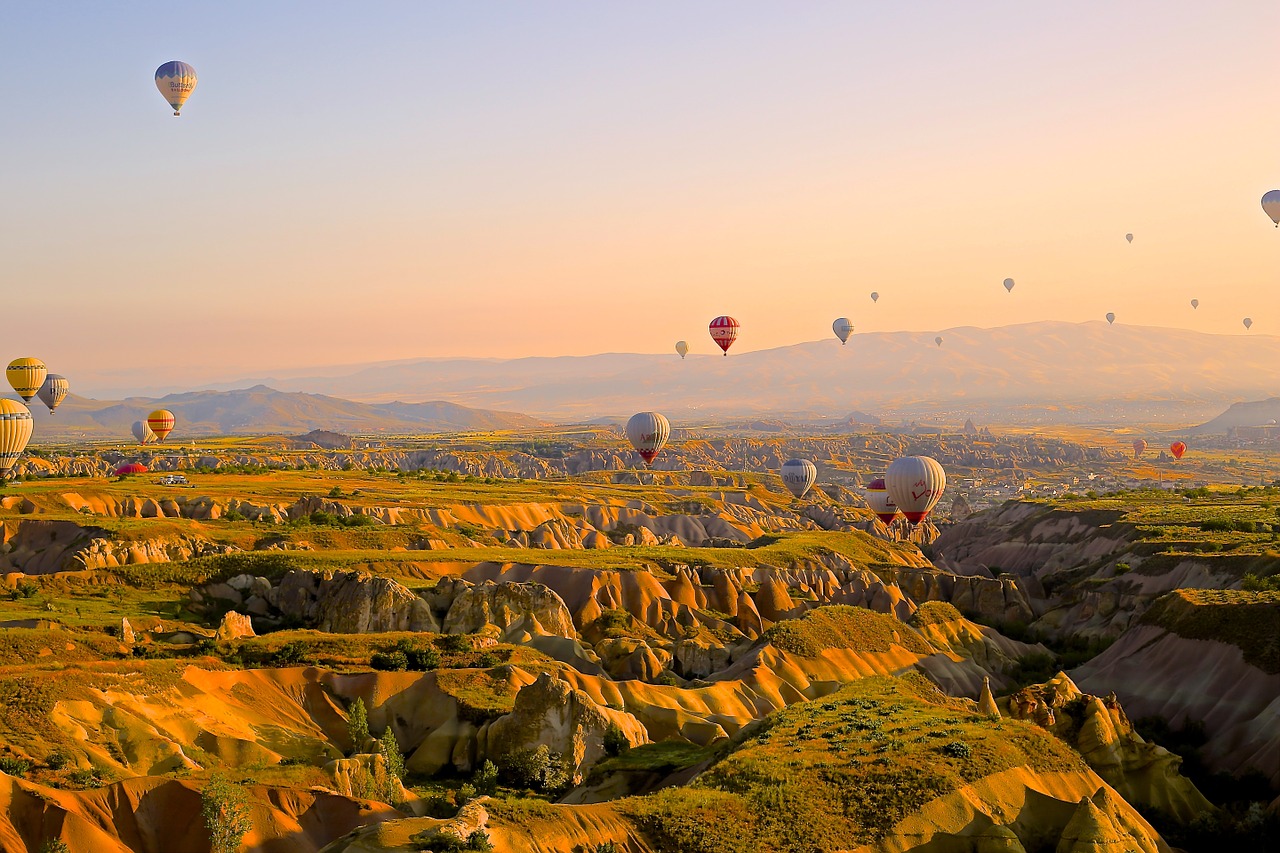 Register as an online delegate for the London Big Ideas Summit 2017 here.
The big day is finally here! Procurious is all-set to spark vigorous discussions, light up social media across the globe and crowd-source ideas for the future of procurement.
We'll be addressing everything from Procurement 4.0 to Cognitive Technology and Global Economics. We'd also still love for you to submit any questions for our speakers via the Big Ideas Summit group.
Here's what's coming up today!
Part One Pivot – Rethinking What's Possible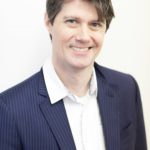 Be Brave Or Dead – Mark Stevenson, Futurist
Mark is an entrepreneur, author, broadcaster, musician and expert on global trends and innovation. Mark would describe his role as helping people and organisations to ask the right questions about the future.
Mark's Big Idea
Be brave or be dead! Wherever you work and wherever you end up in the next 15-20 years, remember that it's going to be a very turbulent time. Ask yourself: what's my best effort for myself, my family and for society (and remember they're all related). If you don't, you can prepare to be very irrelevant and very unhappy!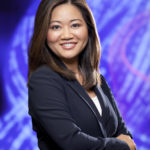 Trumpism In the Supply Chain – Linda Yueh, Fellow at Oxford University & Adjunct Professor at London Business School
Uncertainty, uncertainty, uncertainty is how Linda explains 2017. At the moment, it's over President Trump, European politics: elections and Brexit, and the slowdown in growth of China and other major economies. Thankfully Linda's message to CPOs is one of caution but reassures that it's not time to panic.
Linda's Big Idea
Keep calm but be sure to keep an eye on what's happening around the world as the globalisation landscape is shifting significantly. Global trade won't end tomorrow but it is going to look rather different in the coming years.
Part Two Scrum – Procurement in the Digital Age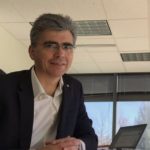 Watson: What's The Big Idea – Barry Ward, Senior Procurement Brand Manager, IBM Global Procurement
Barry has drawn a parallel between the cognitive technology journey of Watson and the space programme and moon landing journeys of the last century. For IBM, developing and deploying Watson is something like the moonshot in the 1960s where IBM technology helped NASA make the lunar landings possible.
Barry's Big Idea
Cognitive technology is merely in its infancy in terms of where it can go. This journey will mostly likely take 50 years or more to be fully realised. Millennials have the chance to be there at the outset. They will see cognitive technology evolving and developing throughout their entire careers. But first we need to know how to get on them on board and enjoying the journey.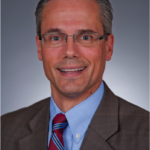 Creating Agility In The Digital Age – Chris Sawchuk, Principal and Global Procurement Advisory Practice Leader at The Hackett Group
Chris has nearly 20 years of experience in supply management, working directly with Fortune 500 and mid-sized companies around the globe. He believes that agility is the defining trait of the procurement team of today and the future. He reminds us that many of the problems procurement will face in the coming years have not even been thought of yet!
Chris' Big Idea
The future is an 'Unknown Unknown', but with a match fit, agile procurement team, at least you'll be prepared for what comes next.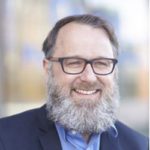 Reinventing The Public Sector Wheel – Paul Smith, Executive Director YPO & Board Member SOPO
Paul has been the driving force behind Procurious' first private, "corporate" version of the platform, which launched in January 2017. SOPO are using social media to reinvent the way in which public sector procurement professionals work , network and collaborate.
Paul's Big Idea:
Bring together local government via social media to collaborate and network
Part Three Reboot – Building Your Workforce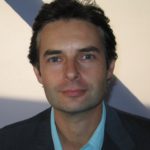 Unlocking The Creative Genius In Your Procurement Team
– James Bannerman, Creative Change Agent.
James Bannerman is author of non-Fiction best-seller Genius: Deceptively Simple Ways to Become Instantly Smarter. He believes the maxim that organisations must innovate or die has never been more true thanks to rapid technology developments and fierce competition. In procurement, CPOs need to foster their intrapreneurs and work to achieve what James calls a 'return on inspiration'.
James' Big Idea
Miraculous and fully-formed ideas won't simply land at your feet. Procurement pros must attempt, what James calls, "deliberate creativity."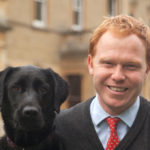 Unlocking The Case For Neuro Diversity – John Floyd, Headmaster at Bruern Abbey
John wants to dispel the negative connotations that are so often associated with conditions such as dyslexia and ADHD. He explains that neuro-diverse profiles are actually a bonus for employers because of their different approaches to solving problems and finding answers.
John's Big Idea
One in every ten team members should be someone with a neuro-diverse profile.
Panel Interview – Graham Lucas, Managing Director at Michael Page
What are the best Procurement Teams already doing to set up for success? What are the trends in creating more innovative and engaging Procurement workplaces?
Graham believes that for procurement to survive in the digital age, it might not even be called procurement! Those who try to resist the coming changes, are more likely to be part of the redundancy.
Graham will be joined on the panel by Gautam Singh, The Smart Cube and Juliet Sotnick, Babcoc.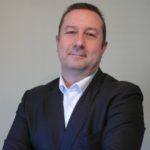 Digital Procurement Transformation – Paul Blake, Senior Manager, GEP
Paul Blake leads the technology product marketing team at GEP. He'll be addressing the topic of digital procurement transformation. Paul believes that if procurement continues to accept the technological status quo as some kind of given, it'll continue to be fed the same poor diet. Procurement must start to challenge the hard-and-fast rules we've adopted for so long without question.
Paul's Big Idea
There is no point continuing to do things as we have always done, just because that is the accepted status quo. Instead we should be embracing change and adapting to future possibilities.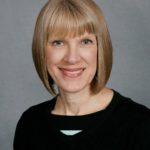 Procurement Talent 4.0: Future Skillsets to Build Your Procurement Organisation – Deb Stanton, Executive MD, CAPS Research
Following conversations earlier in the day about what will evolve in the next 50 years, Deb will bring us back to the here and now. Procurement teams should be focused on 'doing the do' and getting the basics right whilst keeping their eyes on the horizon
Deb's Big Idea
"Be bold, but nice" is my favorite motto and advice that I give all supply chain professionals. We need to be bold enough to challenge, ask the right questions, and bring new ideas forward; yet do it in a way that people still want to work with us.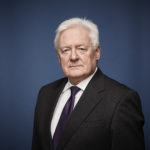 Leadership, Tough Love and Long-Term Partnerships – John McFarlane, Chairman, Barclays PLC
With a background that includes being Chairman of Aviva and CEO of Australia & New Zealand Banking Group, leadership is an area in which John has become an expert. But guess what? He has also worked in procurement! In 1969 he joined Ford as a buyer!
John's Big Idea
I would encourage longer-term partnerships with supply chains and encourage procurement to approach this with a win-win mentality. It's win-win or no gain. Aim to be the customer of choice so suppliers approach you with best products.
Stay up to date with the day's events and submit your questions for our speakers via our Big Ideas Summit Group. Follow us on Twitter via @Procurious_ using the hashtag #bigideas2017.