Aspire To Be A CPO? Know This.
Is it even ok to still want to become a CPO this year, or soon? Read expert insights from a recruiter about on how to do just that.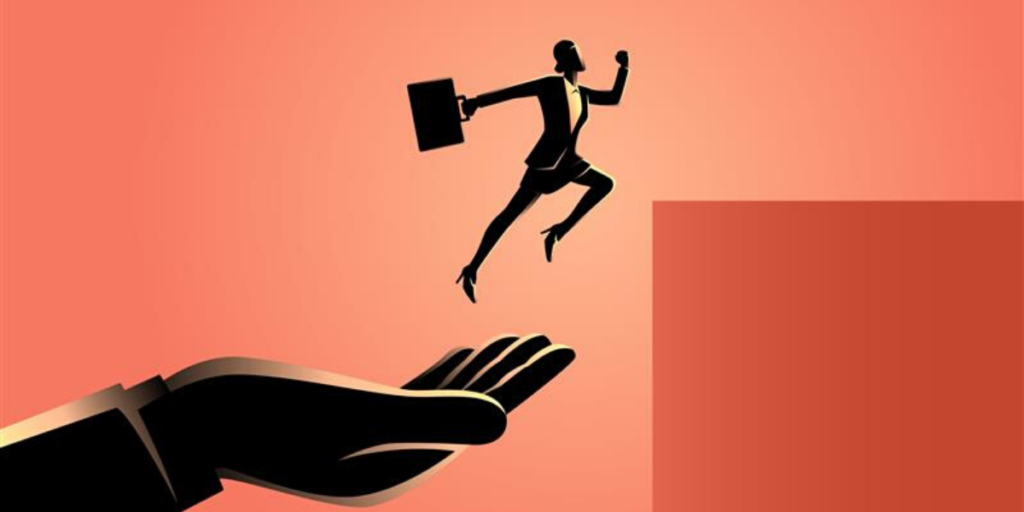 ---
It's been challenging, of late, to give our careers the usual focus they need and deserve. But with the coronavirus situation looking like it may get under control in the next few months, many of us are returning to our former ambitious selves. And with that, comes the inevitable question: If I want to become a CPO, how do I do it?
Given that we're all technically surrounded by CPOs and procurement executives most days, it should be easy to answer this. But what works for one person in terms of getting to the top may not work for others. For this reason, it's better to ask someone that oversees the promotion of procurement professionals into the top echelons of business every day. In other words: Ask an executive recruiter.
To help you understand how to land a CPO role, we interviewed one of the procurement industry's top executive recruiters, Mark Holyoake. Mark, the founder of Holyoake Search, has placed dozens of candidates into senior procurement roles over an 18-year career, and has unique and fascinating insights into how you can achieve your career dreams.
I want to be a CPO within 5 years. What should I be doing now?
If you've got your sights on the top job, but know you're not quite ready yet, there's still a lot you can be doing, says Mark, to prepare yourself when the time comes. Across all of the roles he's recruited, he's found that all CPOs share certain qualities:
'All successful CPOs have great leadership skills. They also understand business strategy. In addition to this, humility, exceptional communication skills, awareness of the future, diplomacy, and a mindset for growth are all critical.'
But when should you start developing these essential traits? The sooner, the better, Mark says:
'Start cultivating these skills early on. Learn them in the classroom, within your company, with the help of an external mentor. Don't have a mentor? Seek one out ASAP.'
Fine-tune your leadership skills
To succeed in procurement, technical skills are of course important. But what's more important, says Mark, is to be an exceptional leader. If you're wanting a senior position, Mark believes, these are the skills that you need to work most on.
Fortunately, the current crisis has provided us all with the opportunity to lead, and there's one skill in particular that we should all have fine-tuned:
'Leading through uncertainty and adversity has certainly been required of late. As a CPO, you'll always face uncertainty – so that's a great skill to be nurturing now.'
Beyond the skills learned in the current crisis, when Mark recruits for senior roles, he does believe certain leadership skills are crucial. He says the businesses he works with usually look for a number of things:
'[My clients] need leaders that understand strategy, how to react to change, and who possess a devotion to research and current affairs.'
Getting noticed by executive recruiters
Recruitment for more junior procurement roles usually happens via networking and job boards. But when it comes to the senior end of town, the majority of roles are advertised through executive recruiters, who then headhunt talent. So this begs the question – how do you get noticed by these recruiters so you know about these roles in the first place, and get the opportunity to apply?
Mark says that contrary to your standard job search, getting noticed by executive recruiters isn't about applying:
'Candidates should understand that standing out isn't necessarily about one application or one interview. It's not about looking for a job when you need to find one.'
So what is standing out about, then? Mark recommends that you invest in continually building your profile over time:
'Candidates should work on building their online networks and personas over time.'
'By being active on LinkedIn, sharing relevant articles, participating in discussions, and ensuring visibility, candidates are able to pre-position themselves to stand out to prospective employers and recruiters to represent them.'
Interviewing like a true CPO
Interviews can be intimidating at any level and at an executive level, they can feel particularly intimidating. Fortunately though, Mark says that the key to 'interviewing like a true CPO' is really no different from how you succeed at any other interview:
'The number one fail I see, which I see at all levels, is that candidates are not fully prepared.'
'Procurement executives are generally pretty confident in their own abilities, not to mention very busy, with the consequence that many will, unfortunately, try to "wing it."'
'As with most things in life, interview practice makes perfect – so ensure you're prepared.'
But what should you prepare? Mark says that you need to be able to discuss your accomplishments in a concise manner:
'Research common questions and practice giving answers that highlight your accomplishments. Ensure that you're able to distill large amounts of information into relevant and succinct responses.'
Preparing can help you deliver far better answers to questions, says Mark, But it's also critical for your mindset:
'When your mind is prepared and ready to go on autopilot, it allows you to relax and let your conscious mind focus on listening to what is actually being asked. You'll enjoy the interview more as well!'
Making your move – this year?
If you're the ambitious type, you'll inevitably wonder whether it's appropriate – or possible – to try to move into a more senior role this year. While the situation is certainly volatile at the moment, Mark believes that it could also represent a good opportunity for aspiring CPOs as they are more likely to be able to secure a role where their impact is felt:
'Usually, a conflict exists for many procurement professionals in their job search. Do they choose a profitable, fast-growing company where their impact is not felt as strongly, or do they choose a company under duress who needs their help?'
'Right now, that conflict no longer exists. EVERY company needs your help – you can have your cake and eat it too.'
Interestingly, Mark saw a spike in demand for procurement professionals after the 2008 global financial crisis, a trend which enabled many aspiring leaders to step into great roles:
'Post-2008, the demand for procurement went up. While it's unclear if we'll see a repeat of that, I'm confident that for most job seekers, if they commit to their job search fully and completely, they will find what they're looking for.'
Do you have any other tips for aspiring CPOs? What has worked for you? Let us know in the comments below.
Join Procurious to connect with 40,000 other ambitious procurement professionals and get free access to networking, industry news, training and much more.
If you're based in the US, connect with Mark Holyoake if you're looking for, or aspiring to be, procurement executive talent.