How To Ask Suppliers For Discounts The Right Way
Before you even think of demanding a discount from your suppliers, try these avenues first – they're far less treacherous routes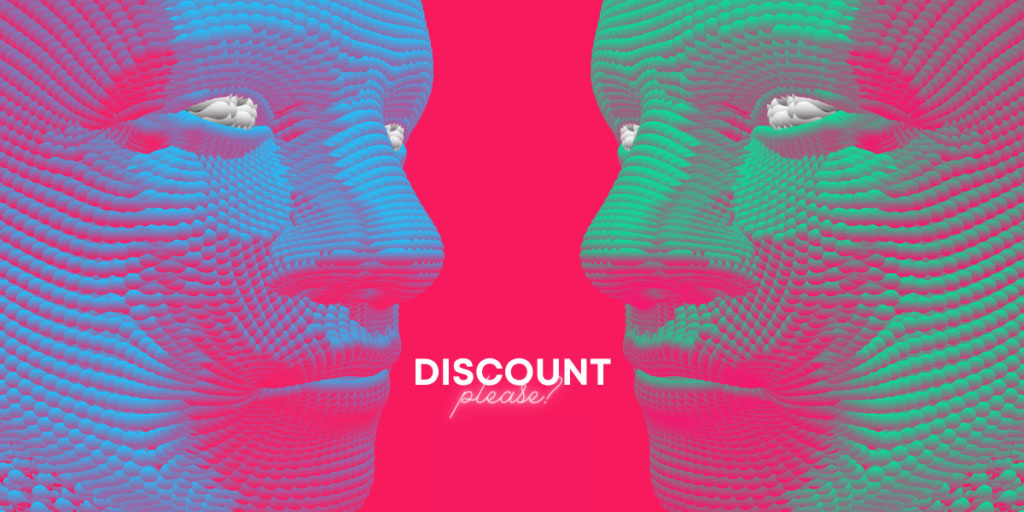 ---
An essential part of procurement's job, and something that will always be required of procurement, is to negotiate the best supplier deals for the business. And as much as we talk about strategic procurement (and this is really important), procurement's success will always be measured by cost savings. Those savings are not the only way our success is measured, of course, but they are one of our raison d'etres.
So we know we need to save money for the business, but what is far from settled is how. Is a demand letter appropriate, especially in this year's challenging business environment? Or should we use a more relationship-based approach? We've tackled the topic from a number of angles this year, so here is the very best advice from industry influencers and experts.
What not to do
While the exact mechanisms of what to do when asking for supplier discounts is up for debate, there is certainly some consensus on what not to do. When a post from Procurious Founder Tania Seary asking whether it was ok to send your supplier a demand letter asking for a discount went viral earlier this year, the procurement community seemed to be united on the fact that this wasn't ok.
In a nutshell, many people thought that this approach was a little arrogant, and that it gave the impression that you were a 'big brand, doing it just because you can.' And while this approach may have been acceptable 20 or 30 years ago, now it most certainly is not.
More than that, though, many people didn't like the idea of generic demand letters simply because they didn't work. Discounts depended on good relationships, and demand letters did not cultivate those, as one procurement professional noted:
"Customers depend on suppliers and vice-versa. It's a big ecosystem, and [we all need to remember that] if you squeeze out small suppliers and competition lessens, costs will inevitably increase."
Keen to hear what everyone else said? Here's the original article.
Developing strategic supplier relationships
When it comes to asking for discounts, the consensus seemed to be that doing so through establishing strategic supplier relationships was the best way to succeed. But how exactly do you do that?
Joe Lazzerini, Manager at Corcentric, enlightened us on how we can establish these successful relationships, and there are many more avenues to doing so than you might think.
According to Joe, many of us take the attitude of 'if it's not broke, don't fix it.' But when it comes to relationships, we shouldn't be taking this attitude, but instead always be looking for the opportunity to improve relationships, streamline processes, and change cost models. In a nutshell, we need to challenge the status quo.
This starts, he believes, with asking your suppliers the simple question of: 'What can we be doing better?'
Beyond this, we should aim to improve on the following with all of our suppliers:
Trust and loyalty (treat your suppliers as much more than just vendors)
Technology and automation
Adherence to payment terms
Communication plans
Creation of a dedicated Supplier Relationship Manager
Internal alignment between Procurement and Supply Chain category leaders
Continually improving the above will drastically improve our relationships with our suppliers, which will, in turn, enable us to ask for further discounts.
Potential areas for discounting
If great relationships enable us to ask for a discount, should we then just ask for one? Not quite, says Corcentric's Joe Lazzerini. In fact, there's so much more to discounting than simply hammering down the unit price.
When asking for a discount, Joe recommends that you do as much preparation as possible, including considering how you can make discounting a win-win, and remembering that you need to collaborate, compromise, and at all times work with a partnership in mind. Here are 9 talking points to begin your discussion about cost optimisation:
Contract length
Reduced future cost increases with caps
Rebates
Volume thresholds
Delivery costs
Payment terms
Ancillary charges
Better reporting, more transparency, communication plans, etc.
You can read more of Joe's game-changing advice here.
Relationships are always the right way
This year, more than every other year before it, we've learnt that relationships, partnerships and people form the basis of success in just about everything we do. Asking for a discount is no different: if you first focus on developing a strong strategic relationship, everything after that will be more successful.