Are You In The Right Job?
The average working life is more than 3,500 days, so that is a long time to spend doing the wrong job. The sooner you switch, the easier it is. So how do you begin?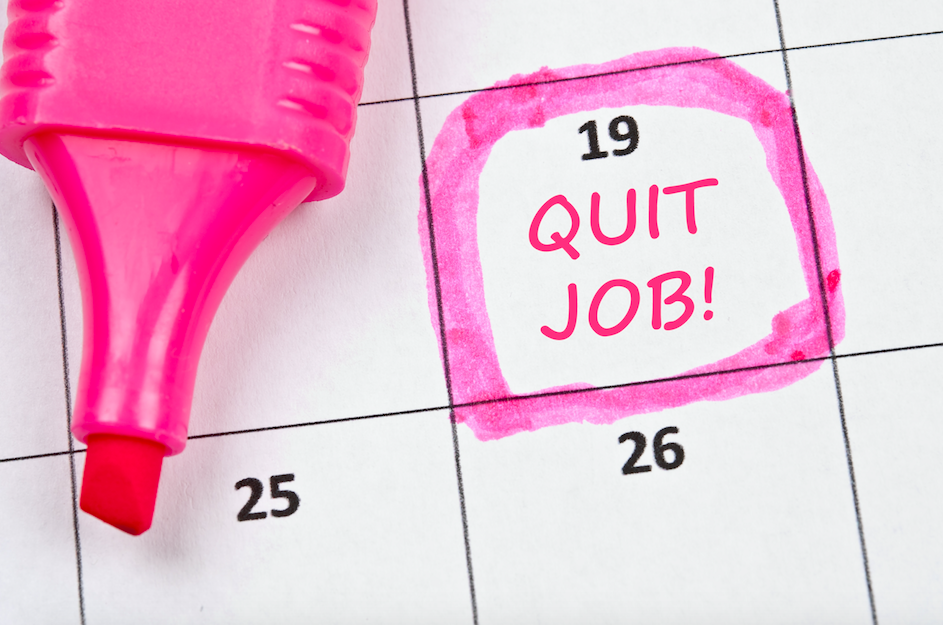 By FuzzBones/ Shutterstock
If you dread going to work in the morning, get a sick feeling every Sunday night, or spend hours sitting at your desk desperate to be anywhere else, then it's obvious that you should find a different job.
However, is it really the career path that's wrong for you?
Perhaps you are doing the right job, just in the wrong place… or with the wrong people.
If you work in a toxic environment or with the boss from hell, there is no need to make a drastic career change. All you need to do is find the right employer.
You don't have to hate your job for it to be the wrong one
However, not everyone who is in the wrong job is miserable. Many are just not fulfilled or energised by what they do.
Nearly nine in ten UK professionals are considering moving jobs right now, according to CV-Library – and they want to move for a range of reasons from career progression to a pay rise.
Only one in ten (13 per cent) of UK employees are actually unhappy at work according to research by recruiters Robert Half UK.
Although that is still 4.3 million people nationwide, that a lot less than the number wanting to leave for pastures new.
So, don't assume that you have to hate your job, for it to be the wrong one.
Simply ask yourself this: "If I am still working in this type of job in 10, 20 or 30 years' time, will I look back with regrets that I had not done something else – or be happy to have done a job I loved for so long?"
The average working life is more than 3,500 days, so that is a long time to spend doing the wrong job. The sooner you switch, the easier it is. So how do you begin?
Step 1: Take the test
Before jumping into another job, it pays to work out what career path you should be on.
Many of us fall into a particular career and often end up accepting a role because we were offered it, rather than because it was the job of our dreams.
One of the most highly regarded tests is a Myers & Briggs personality test. If you have never taken one, you can pay for one online (myersbriggs.org) or do a similar free test such as 16personalities.com or humanmetric.com.
Whichever test you take, it's important to be honest – then read through the results to gain a better understanding of what types of careers could suit your personality. Giving some thought to your strengths and weaknesses is a great way to reassess why you do what you do.
If you are an extrovert, who is intuitive and relies on your feelings when making decisions, then being stuck behind the scenes in a process-driven, methodical, technical role, might understandably make you miserable. Or if you are naturally quieter and more reserved, being thrust into the limelight and forced to make presentations, might be your idea of hell.
So if you are the proverbial 'square peg in a round hole' it is time for a change.
Remember, it is much easier to change your job than trying (and failing) to change your personality – after all, one is what you do, the other is who you are.
Step 2: Don't get stuck in analysis paralysis
If you are in the wrong job, you probably spend a lot of time thinking about what else you could do – but are then deterred because you don't have the qualifications/ don't have the experience/cannot afford to retrain/ cannot afford to step down the career ladder…. and so on.
It is easy to come up with dozens of reasons to stay where you are.
That means you will inevitably stay just there.
So stop thinking, start doing. Talk to people who are doing the jobs you are interested in, join a networking group for that industry sector, seek out others who have made a career change – and step out of your comfort zone. Once you can visualise a new job for yourself, it will be easier to start making the change.
Also visit careershifers.org for some inspiration. When you read other people's stories you will realise they were all just as terrified of making the wrong career move…and once you discover how they overcame their fears to find a more fulfilling working life, you will realise that it is possible to do something that makes you want to get out of bed every morning.
Also do a 360 – ask people you trust what career they see you doing. They may say 'I always imagined you as a teacher' or 'Why aren't you in marketing, you love being creative and persuading people about your ideas'. Remember, to listen.
Step 3: Try before you buy (into a new career)
Before handing in your notice, and taking up one of these new career paths, give it a try.
Take two weeks off and find someone to work shadow. Volunteer in the sector. Use LinkedIn to reach out to those working in roles you are interested in and talk candidly about their careers.
If your personality tests show you would make a great teacher, but you really think you would lack the patience to deal with dozens of children every day, give it a go – volunteer as a reading partner or to help run a school club. You will still find out if this is something you are going to love – or hate.
The other drawback of a career change to something more fulfilling is that many rewarding roles are low paid.
The solution? Stick with the day job, and have a side-hustle doing something you really enjoy. So, if you have always wanted to be an artist, illustrator, cook, actor, gardener, photographer or fashion designer, then do this part-time while seeing your day job as a means of funding your dream career.
At least that way, you won't have any regrets when you look back on your working life – instead of a "I could have been" you will be an "I was"
---
Want to get your wheels turning towards a supply chain career one could only dream of? Then don't miss our upcoming Career Boot Camp with IBM – a free 5-part podcast series with some of the very best of the best. Check it out here: https://www.procurious.com/career-boot-camp-2019