Against the Odds: An Inside Look at Being a Woman in Procurement
What's it like to be a woman in procurement? Imagine constantly facing challenges, taking hits and having to outmaneuvre others just to stay on your path. Imagine having your best ideas and your voice silenced – and sometimes stolen. Or having to go above and beyond what's expected of your male counterparts to get the same opportunity. Or doing the same work as others, for less pay.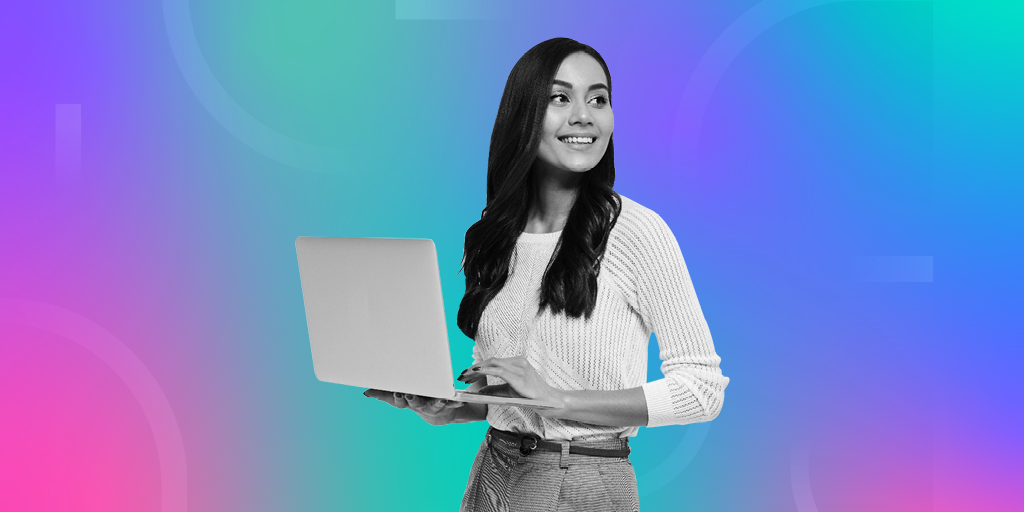 And possibly even worse: having your peers and executive team acknowledge the problem and talk about solving it – but fail to act and drive real change.
While the challenges are real, so is the persistence of the women in our profession. Against all odds, women are becoming the leaders they envisioned when they began their procurement careers, and are using their authority to spark positive change across the world.
But clearly, it's not without a fight.
Another new year is staring us in the face, yet our profession has only made small progress.
Gender discrimination is still an issue – and a big one at that. Procurious surveyed 170 women to understand the state of gender discrimination and bias in the procurement workforce today, and what can be done to solve this issue once and for all.
Here's a sneak peek of our findings. The takeaways are eye-opening and alarming.
Seventy-four percent (74%) of women in procurement have experienced some form of gender-based adversity in the workplace.
Discrimination comes in many forms. Twenty-eight percent (28%) of women in procurement reported:
Being asked to perform administrative tasks outside of their job description over male colleagues
Learning they're being paid less than their male counterpart(s)
Having males take credit for their ideas or work
Feeling disadvantaged because of their gender
Meanwhile, another 26% reported feeling ignored or overlooked by male colleagues and having difficulty "getting air time" during virtual meetings.
These challenges are pervasive, and the impact goes all the way up to the top. Of those we surveyed, 23% said women make up 40-50% of their procurement leadership team, but just 15% see this composition of women in the C-suite or Board of Directors.
If you're a woman in procurement, these instances probably sound familiar, and the numbers likely aren't surprising.
Closing the gender pay gap, mentoring programs, and leadership training can help women in procurement the most – but most organisations are falling short.
When asked what resources or initiatives companies could implement to empower women or tackle gender equality issues in the workplace, respondents pointed to three primary strategies: closing the gender pay gap (49%), mentoring programs (47%), and leadership training (45%).
Unfortunately, our survey revealed that the majority of companies fail to empower women in these three categories. In fact, when asked how they felt their organisations are performing against these gender equality initiatives, the responses were alarming:
69% said their organisation's mentoring programs were poor or needed improvement.
59% said their organisation's actions to close the gender pay gap were poor or needed improvement.
55% said their organisation's leadership training initiatives were poor or needed improvement.
This is a classic example of talk without action. Leaders can talk about the pay gap all they want – but until they make changes, does it really matter? The procurement community must be more intentional about the steps they take to tackle and solve the real issues that exist today.
Take a look at CBRE, a global leader in commercial real estate services and investments. In 2000, they started CBRE's Women's Network, where the goal was to connect women within CBRE.
However, the program quickly evolved to reach across the nation and allow members to collaborate and focus on driving success by building impactful relationships, discussing new ideas, improving business skills and recognizing and celebrating the powerful impact of women in the industry. CBRE is a great example of an organisation realising the need to create a more empowering and safer workplace for women, and – most importantly – actually doing it.
Will 2023 be a year of progress or more talk?
A shockingly low percentage of companies are doing enough to combat gender biases and inequalities in the workplace. What should we do about it?
We must educate companies and executives on gender bias and how to identify it. Then, we instill practices and resources to combat gender-based discrimination, and educate employees on how to intentionally address these issues.
We must provide real mechanisms – training, networking, career development, mentorship, and more – geared toward women. Only then will we see progress.
And real progress is what we need, not corporate speak. Consider that 54% of women believe their organisations are taking steps to address gender bias, but only 16% say those steps have resulted in tangible progress over the past year. That's not exactly a great return on investment.
With another New Year on the horizon, we are calling all procurement leaders to take action now to make procurement and supply chain a more equitable and rewarding profession for women.
If you need help figuring out where to start or how to make it happen – or are ready to give your team the training and network it needs to thrive and overcome – check out our Bravo program.
Want more insights from the women in our community? Download Procurious' Women in Procurement and Supply Chain report to learn more about the state of women in procurement and how you can take action.