Agile Procurement Works! Here's How to Get Started
Looking to use an agile procurement approach but not sure where to start? Let us show you some easy steps to get you started.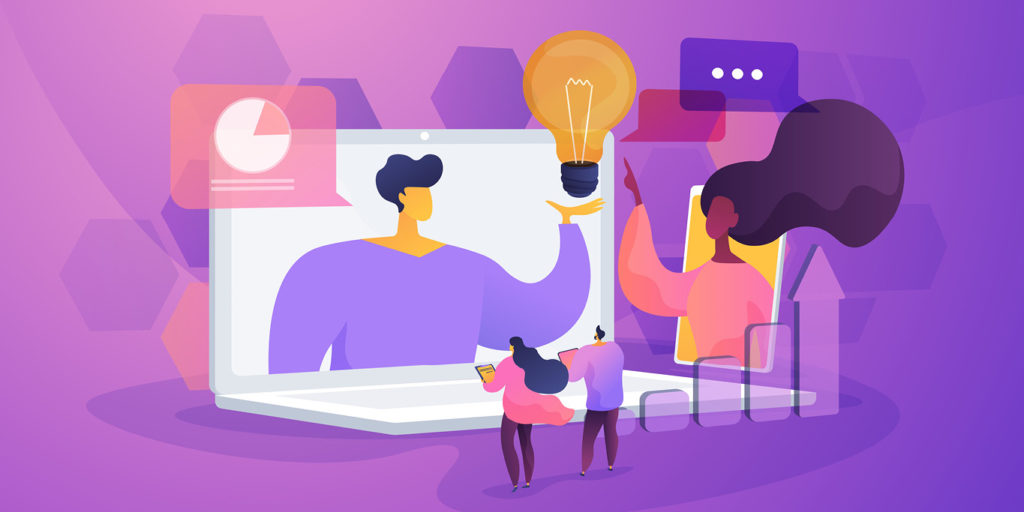 If you've read our article on the benefits of Agile Procurement then you'll be sold on how agile can speed up your RFP process for the right contract or product.
Getting started can be tricky and building the confidence to take the plunge can be a bit daunting. If you are unable to shadow an agile project to learn the ropes then just start with the Principles of Agile and build from there. One of the benefits of an agile approach is that it can be flexible and changed to suit your needs, it doesn't have to be a full on process if you don't want it to be.
Remember what agile is not:
transactional
limited engagement
limited information shared
prescriptive
traditional
Types of projects where I have used agile:
Indirect services
Social procurement
Communications campaign for my organisation
Outcomes based contracts where we need to collaborate on getting the right solution
Energy management solution in a country that has limited infrastructure, so we need to bring the experts along the way with us and co-design it
Any project where you need to work with the creative markets like design, media, print, marketing etc
Information Communications Technology (ICT) sector
Jargon Busting
Have you noticed that everything in procurement has a buzzword or a fancy term? The truth is that agile procurement can also go by other names. Whilst the processes may be slightly different, they all have the same common principles in their processes.
Agile procurement's alter egos and close cousins are: lean procurement; procurement-in-a-day; co-design; engagement based process; and on it goes…
Looking to sink your teeth in? Here's how…
Option One: Light Agile Approach
A light approach to agile takes the principles and applies them to a standard procurement process. The result is a streamlined procurement process where the emphasis moves away from cold transactions with suppliers to being focused on engagement and collaboration.
A light approach still has enough of the look and feel of an RFx process that stakeholders and suppliers are more willing to give it a go if they haven't done it before.
A basic outline of a light agile process:
Obtain financial approvals to go to market as per normal
Conduct market research of suppliers
Hold a workshop with key internal stakeholders to drill down into the needs and wants, focusing on outcomes not prescriptive requirements
Pull together a procurement plan, this should be able to fit on one page (albeit double sided)
Pull together an RFP, again this should be on one page (I prefer to use powerpoint to get more space).
Issue the opportunity on your tender platform of choice. From your market research you should have an idea who is interested.
Host a Q&A session for interested suppliers
Ask for responses to be a presentation. Supported by a short written response that captures the legal requirements only e.g. company information, pricing, project team proposed etc.
Send out the presentation agenda and guidelines in advance
Hold RFP presentations, encourage a two way dialogue with your evaluation panel and the supplier. If you disclose additional information that may be useful to other bidders then make sure to tell them to keep it fair. Remember to keep all commercial information and IP of the supplier strictly confidential!
At the conclusion of the presentations, score and moderate using a consensus based method.
Complete the recommendation report at the end of the day (authority is forewarned and ready to go)
Contract is drafted, negotiated and signed
Feedback from suppliers:
Less time intensive and less cost to them to bid
They can more easily tell if this opportunity is in their sweet spot or not
Feel like they can sell themselves better
Can ask questions in context of a live conversation
Feel like they can get into the head of the buyer easier and understand their needs
Option Two: "Pure" Agile
This is a loose outline of the agile procurement process that is widely written about and is very popular, but it's not always as easy to convince people to take a leap of faith and commit resources if they haven't done it before.
Create a cross-functional team with diverse views that complement the shared objective of the procurement. These roles are seconded out of their substantive roles to focus on this project 100%
Take the time to collectively understand the shared goals and definition of success – you'll be surprised how opposite views are even if everyone says they agree
Get familiar with the terminology and artefacts that are required for a successful agile procurement, like identifying a scrum master.
You can follow the same steps above if you need to go to market. It's harder to prescribe as you go through a continual iteration process.
Remember, you don't need to go full throttle from day one with agile, especially if you are completely new to the concept. Take a look at the two options above and decide what works best for you and your organisation. Once you have proof of concept, you can shoot for the stars!
Looking for tools and templates for a one-pager agile light approach? Then join my waiting list to receive your copy.