How Advocacy Built Diversity
Never underestimate the power of Allyship and Advocacy in driving the career mobility of racially and ethnically diverse women in the work place: it's pioneers like Div Pillay who are making such diversity a reality!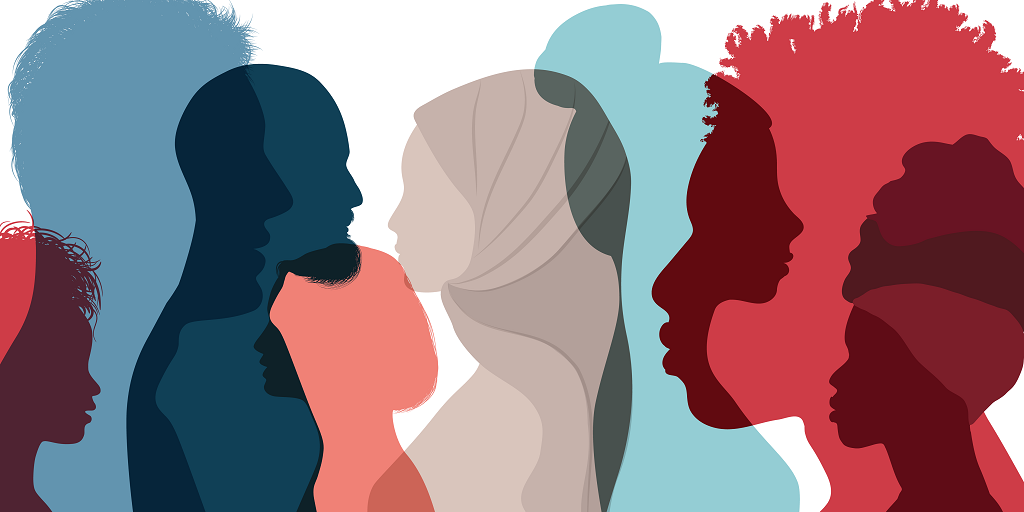 ---
While the next generation of workers will enjoy new standards of diversity and equality, for some professionals, a workplace that wasn't particularly diverse at all isn't a distant memory. The change came gradually but surely, all thanks to people who challenge the status quo. Sometimes an inspirational pioneer takes matters into their own hands and makes a dramatic difference to the corporate landscape.
From 2015-2016, Div Pillay, CEO of MindTribes, proposed including racially and ethnically diverse women in their organisation's gender equality efforts. She received over 100 rejections from Chief People Officers and Diversity and Inclusion Leaders.
Unperturbed and determined to make change for these women, she, alongside other founders, started a career management Masterclass for Culturally Diverse Women [CDW] in 2017.
Div was acutely aware from her own lived experience that nothing would change unless women like her activated their own agency along with key supporters to change career trajectories. So she took charge as a social entrepreneur, imagining and executing a career move, outside the boundaries of an organisation.
True pioneers create what is needed when it doesn't exist. Hence, Div developed a program with a community of practice approach, based on leading, global, career management tools and frameworks, and deep consultations with racially and ethnically diverse women. The program is designed to help professional women navigate career barriers and biases owing to their race, culture, gender and age, with allies and advocates.
Since 2017, more than 600 women have been through the Masterclass and 84% have advanced in their career to leadership roles. More than 850 Anglo Saxon [mainly male] allies, advocates and sponsors have addressed their participant's and other women's pay inequity, development opportunities and ongoing pathways into senior leadership.
Alumni of the program give back to the community in MindTribes Linkedin Lives in a series called "How They Did It", where people of colour share how they navigated career biases and barriers. This interview format series has been running for two years with 10 conversations each year. This gives back to those people of colour who can't access funding to join the program – part of Div's outreach to racially and ethnically diverse people who are in organisations where they are not seen, heard or valued.
Seeing persistent under-representation of racially and ethnically diverse women in leadership roles in procurement [a pipeline into CFO and then CEO roles], in 2020 Div connected with The Faculty Founder Tania Seary with a pitch to include the Masterclass program within The Faculty's Roundtable program. Tania agreed within minutes, and has now become a fierce advocate.
Together they have influenced Chief Procurement Officer members to sponsor racially and ethnically diverse women every year, increasing the visibility of these women in their organisations both in Australia and globally. These procurement executives are also building their capability in advocacy and allyship.
Div has learnt a lot from participants about the barriers and biases that are workplace system related, such as who gets development on what and when; who gets denied opportunities and on what basis. Through this program, 10 years of qualitative lived experience research, and through numberous audits, Mindtribes has learnt that these judgements can be culturally biased, and can often lack the valuing of cultural strength, causing an underemployment impact of people with global experience.
Armed with this evidence, Div has been tenacious in amplifying these trends in research projects, partnering with The University of Melbourne, CPSU [union], WorkSafe, The Commission of Gender Equality in the Public Service [CGEPS] and The Victorian Multicultural Commission to produce actionable insights for improved career mobility and cultural safety.
MindTribes has also written the gender intersectional guidance for CGEPS which sits publicly on their website for 350 government agencies to use in their gender equality action planning. This continuous research activity makes the Career Management Masterclass human-centric with de-identified case-studies, and the latest frameworks and tools make it cutting-edge thanks to program content updates year on year.
Div is acutely aware that Procurement as a function has the power to understand both the social and commercial impacts of decisions, including on what, on who and why money is spent. She hopes that with this lens, procurement leaders can see themselves as allies and advocates of people who experience inequity in their workforces. We have seen this allyship and advocacy for gender equality more broadly in the last 10 years but we are just beginning to see change for other gender intersections.
Think of racially and ethnically diverse women we know in the workplace and consider what more we can do to amplify her voice and her experience of respect, safety and empowerment: Div is the living proof that you can make a difference – and it works!
If you ever wondered whether or not you yourself could make a difference, be inspired by unsolicited feedback Div received:
"I would like to share a great piece of personal news with you. I got promoted from a Procurement Manager to a Senior Contract Manager! It's all largely thanks to you and the Culturally Diverse Women masterclass which you skilfully conducted at The Faculty. The entire experience was instrumental to raising my self-awareness and equipping me with the tools and techniques necessary to invoke that change. My leadership team has also been extremely supportive throughout the process. The concept of having a sponsor for my cause really sparked the conversations and made the promotion happen! I hope that the fire in you will always burn and that you continue to be a champion for change and progress in helping other women achieve their career goals and personal aspirations. Thanks Div! Here's to strong women. May we know them. May we be them. May we raise them."
Next time you see inequality, injustice or unfairness in your midst and think, "what can I do about it?", remember Div Pillay and MindTribes – you can move mountains!
Div Pillay is one of the Top 100 Women of Influence, named by the Australian Financial Review [2018]. She is the Chair of the D&I Committee for the American Chamber of Commerce, Australia and she is a Board Director at VicHealth. She has appeared on SBS, ABC News, Sydney Morning Herald, Herald Sun and Women's Agenda. Further amplifying those voices often missing, she co-hosts the popular podcast, Business in Colour.
She hosts the Culturally Diverse Women Masterclass Program Series with The Faculty and the Bravo Women in Procurement Leadership Program.
Exercise your advocacy for Women in Procurement and further your career by joining the BRAVO Women in Procurement Leadership Program.