A Shark at the 2018 Asia-Pacific CPO Forum
Shark Tank star, entrepreneur and talent expert Andrew Banks presented at the 2018 CPO Forum as a guest of our Premium Sponsor, American Express. Here are the highlights for this top-rated speaker.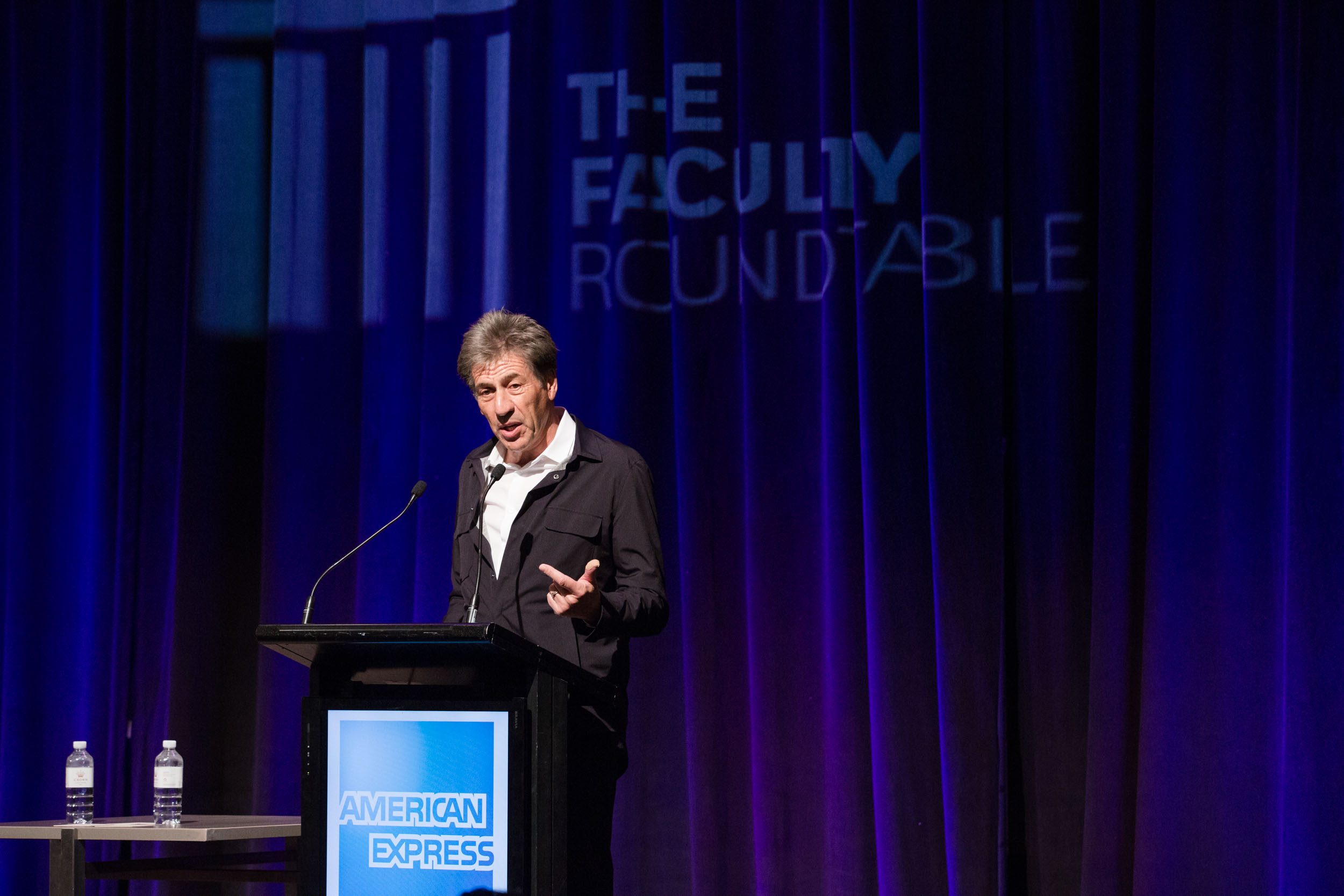 There's no single, agreed-upon definition of what leads to career success. If you pose the question on Google, you'll find opinions ranging from salary levels, to happiness, to work-life balance, to growth opportunities.
It was refreshing, then, when Andrew Banks stood on the stage at the 2018 CPO Forum and announced that he had discovered the following formula: career success lies at the sweet spot between:
what you are passionate about
what you are good at, and
what the world
Banks is a modern-day polymath who might have delivered a fascinating speech on any number of topics, but knowing that he had over 60 CPO-level delegates in the room, he chose to speak about leadership and talent. Drawing upon his experience as a co-founder of Morgan & Banks, he spoke about motivation, attributes, values and purpose, and the winning combination when hiring talent.
Motivation
"Intrinsic motivation is desirable, but extrinsic motivation helps direction", says Banks. His point is that although a self-driven professional is admirable, a savvy leader will tap into their teams' innate competitiveness and desire for rewards. He recommends driving performance and out-of-the-box thinking by:
creating competitions and prizes for teams and company-wide goals
making the rewards special (outside of normal rewards that are a part of the job)
making it open to all (anyone can play!)
setting specific targets and timelines to drive a sense of excitement and urgency.

Attributes Beat Skills and Knowledge
Banks is a strong believer in the power of psychometric testing and its ability to predict future job performance. Psychometric tests soon became a key differentiator for Morgan & Banks, with candidates tested across areas as diverse as cognitive ability, personality, interests, and attitudes. His message is similar to that of U.S. media figure Arianna Huffington, who tells businesses that no matter how brilliant an employee may be, the company should no longer tolerate "brilliant jerks" in the workplace.
Cultural Leadership
Banks quoted Peter Drucker's famous observation that "Culture eats strategy for breakfast" before delving into an explanation of what cultural leadership looks like. It involves:
a constant rally around a 'noble purpose' – remembering that part of Bank's definition of career success is "what the world needs"
highlighting core values daily/weekly.
being interested in your team, not interesting
providing inspiration and expecting the best.
The Winning Combination When Hiring Great Talent
If you can find a candidate with the combination of both passion and ability, you're onto a winner. Banks comments that in job interviews, there are ways to ascertain what people want, opposed to what they think they want. Get them to explain the why within questions such as "What's the best job you've ever had?", and "Where do you excel?"
Similarly, when you're writing a job description, always describe the behaviours and qualities you seek, not the role – just as you would describe the driver, not the car.
According to Banks, an ideal team member understands the business model and displays curiosity, thinks for themselves and innovates naturally, gets on well and never settles, has extra capacity for the next challenge, and makes their boss's life easier.
In summary, if a leader is able to:
keep yourself refreshed by staying curious, seeking new input and inspiring the team,
motivate with games and rewards for out-of-the-box thinking,
get the team culture right around noble purpose and values,
start with the right raw materials …
…you'll get superior performance!
Visit Chief Future Officer for more thought-leadership from The Faculty CPO Forum Premium Partner, American Express.