The 7 deadly procurement sins we're all guilty of
Do you have a list of projects you'd love to get to but never do? You're not alone. We're all guilty of having a mounting pile of initiatives that if completed would improve our lives.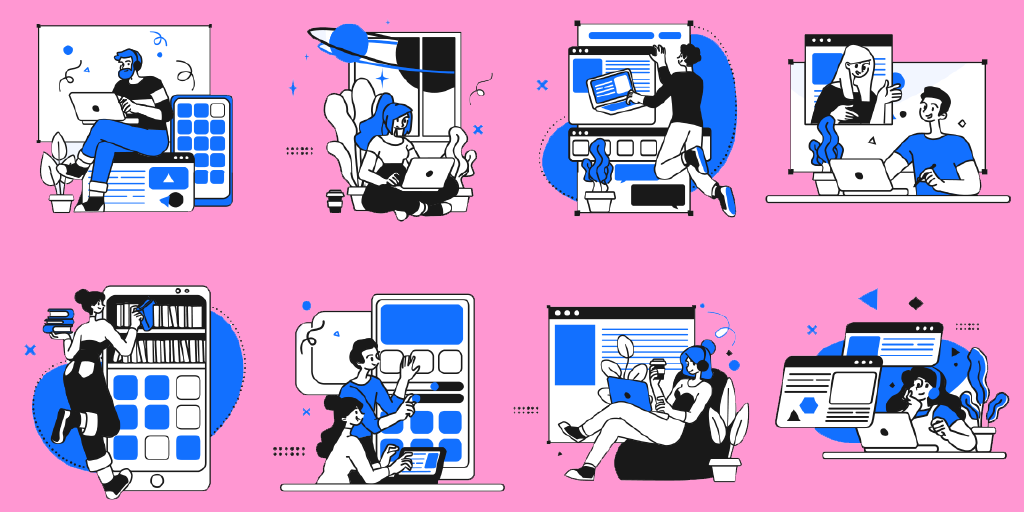 You look over at your to-do list, your calendar, your emails, your Slack messages and your notebook. You know what you should be doing, and yet the list keeps getting longer.
We're all guilty of perhaps not getting to the things we know we should. You find yourself doing anything but what needs to be done.
Sure, there is the panicked completion of urgent tasks and the seemingly inhuman ability to attend three meetings at once. But when you're alone with your work planner you know if you could just find the time to do a bunch of tasks, your life would be much easier.
Which sin are you guilty of?
There are plenty of 'sins' in the workplace that we are all guilty of, and plenty of things we know we could and should be doing better.
Here are seven of the deadliest procurement sins – which ones are you going to admit to being guilty of?
The 7 deadly procurement sins:
Sin 1: Digitise and simplify
At times it feels like procurement is in desperate need to simplify and digitise processes. Some of the biggest time wasters I've found have been rules and processes that procurement teams have created themselves.
Don't be your own worst nightmare – instead, ensure you are as efficient and effective as possible.
Who owns the rule book? If it's procurement then change your own rules, you'll be surprised to learn just how much you're getting in your own way.
Check out this article for tips on how to take proactive steps towards digital transformation.
Sin 2: Effective collaboration and partnerships
Effective collaboration is rarely executed – even when the plan is to do so.
A colleague was excited to take me to a supplier meeting. It's a great chance for legitimate two-way information and idea sharing they said. But when we arrived their default setting kicked in. The meeting ended up being a one-sided download of both the opportunity and how it should be solved.
Where's the collaboration?
If you're keen to polish up your supplier engagement skills then check out this webinar on how to navigate rocky terrain with your suppliers.
Sin 3: Supply chain dependencies
Most organisations are guilty of only knowing the minimum about their supply partners.
Supply chain dependencies can lead to an over reliance on a handful of suppliers. This lack of supply chain visibility creates a vulnerability. A risk that can be mitigated with proactive supply chain planning and assurance.
I can't say hand on heart that I know my supply chain as well as I perhaps should, do you? This article on '8 Ideas to Have in your Supply Chain Tool Kit' will help get you started on your supply chain visibility journey.
Sin 4: Mine what data you have
One of the number one gripes of procurement teams is a lack of decent data. But in every organisation there is at least some data somewhere.
It may not be the holy grail, but there is always something to be found.
Proactively mining data and looking at top suppliers and tail spend can be a great indicator of where to spend your time.
For tips on getting started, this data and analytics guide is a must read.
Sin 5: Traditional team structures don't work in an untraditional environment
I often hear inspiring talks by CPOs who put forward new ways of working. Be it a centralised team that is moving to decentralised procurement, or the establishment of agile project teams.
The idea of changing the way our teams are structured to suit the modern procurement function makes complete sense. And yet, invariably it either ends up never getting off the ground or, once it does, old habits creep back in.
To really embrace the new world we find ourselves in we must walk the talk and stop working in traditional team models in an untraditional environment. Learn how to be a changemaker in your team!
Sin 6: Slave to the machine
We are all culpable of being a slave to email and the screen instead of masters of our own destiny.
It's amazing where great business conversations take place. They are often anywhere but an email.
Nothing beats an interaction over the phone, zoom or face-to-face. Some of the best project breakthrough ideas have been thrashed out in lifts, stairwells, or foyers.
Seize the moment when it presents and be proactive with choosing to reach out to people in different ways, instead of always over email. Challenge yourself to switch out one email each day for a phone call instead.
Not sure how to break away from your screen? Then check out 'How to Skyrocket Your Influence in 2 Steps'
Sin 7: Putting connections in the 'too hard' basket
Do you ever step away from a meeting or catch up with someone and feel inspired? Ever listen to a podcast, read an article or hear a piece of advice that sets you off down a new path of direction?
Inspiration and creativity are the foundations of change.
Prioritising time for inspiration is often a pipe-dream as many procurement pro's are fighting a tidal wave of incoming work. But there is real value if you can find small windows to be proactive about seeking out your positivity booster.
Read our tips to ensure you're getting the most out of your Procurious experience and find new connections within our network.
Which sin are you most guilty of?
We're not all perfect procurers and in a reactive and demand driven environment it's easy to lose sight of the fact that we can contribute meaningfully to the solutions instead of the problems.
So which procurement sins are you guilty of? And how are you going to change the behaviour and put yourself back on the side of the angels?!
This article was originally posted on February 2, 2022
Find more Career Development news, insights, and best practises at Procurious.com.
---