5 reasons why technology is your ticket to sustainable success
To ensure your sustainable procurement program is a winner, there's one clear ticket to success – technology. Here are five great reasons why.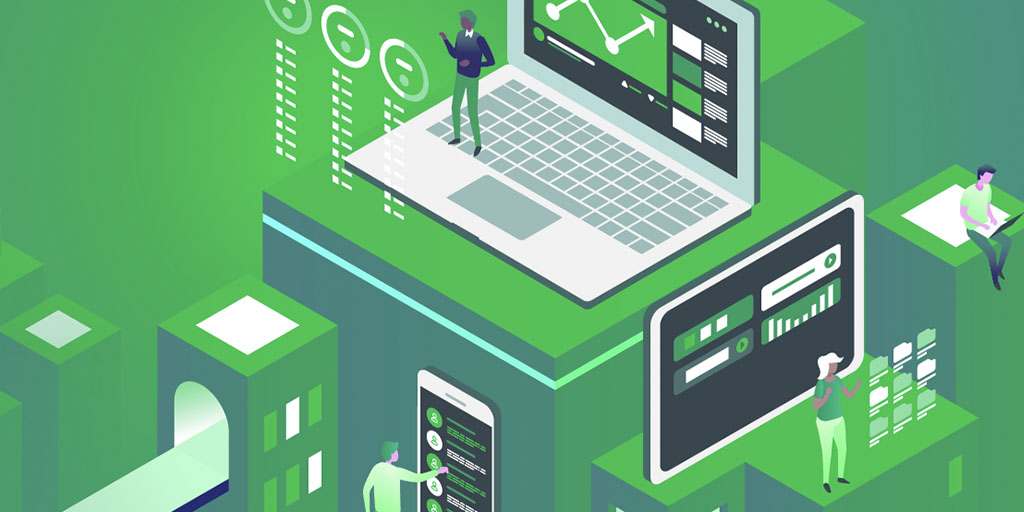 ---
When it comes to implementation of technological solutions in organisations, everyone has their own stories of successes and failures.
It seems to be that, for every success story, there are at least twice as many stories of epic failures. However, these failures are usually linked to a number of key errors – improper use; solutions or providers that don't fit the organisation; poor integration; bad data.
This creates hesitancy by individuals and organizations about using technology. But get it right, and technology is a key enabler for effective supply chain management, as well as an essential tool for creating successful sustainability programs.
As Procurious found in its survey of organisational Sustainable Procurement programs, sponsored by Ivalua, leveraging technology to monitor supply chains and associated risks was seen as one of the strategies most likely to lead to success.
A number of organisations highlighted further areas within successful sustainability programs where technology had made a positive impact. However, if you're still unsure and need convincing about the benefits of technology, we're here to tell you why it is worth the effort.
Five top reasons why technology is your ticket to sustainability success:
1. Sustainable technology has a proven track record
When asked about strategies that had shown a positive impact on sustainability programs in the previous 12 months, 32% of surveyed organisations stated that technology was a key tool for monitoring risks, news, and events with potential to impact supply chains.
In organisations with advanced sustainability programs, this was ranked as the second-most important strategy, behind only collaboration with suppliers.
Increasing numbers of organisations are implementing new technology solutions to assist in the strategic decision-making process for sustainability. One example is AI being used to assist with complex data analysis. In addition, global organisations such as Patagonia, Walmart, Microsoft and Orsted, have all used diverse technology solutions as part of their successful sustainability programs.
So it would seem that, if you're looking for success, technology needs to be on your list.
2. Technology increases visibility
One of the single biggest challenges and markers for success in sustainability programs is supply chain visibility.
Without having visibility of all tiers and levels of a supply chain, organisations cannot hope for lasting success. In spite of this, only 15% of organisations surveyed are monitoring sustainability performance for over 75% of their Tier 1 suppliers. This number drops to a – quite frankly, concerning – 3% when it comes to sub-tier suppliers.
This is where technology proves itself an invaluable tool for organisations in a number of key areas:
Monitoring the supply chain for unethical behaviours;
Tracking supplier sustainability performance;
Finding new suppliers with sustainability credentials; and
Helping to improve access to sustainability certification when selecting or assessing suppliers as part of a procurement process.
Technology can automate the end-to-end process, with the best solutions tailored to fit the individual organisation, further increasing the likelihood of success.
A good example of how technology has helped in supply chain visibility relates to the supply of raw materials used in the production of PPE.
Due to export bans relating to COVID-19, there was a global shortage of these materials at a time where they were most needed. Organisations used technology to uncover new sources of supply, and associated risks in the supply chain, to restart deliveries and ensure materials got where they were needed.
Sustainable supply chain pioneer IKEA presents another great example of how technology helps drive broad visibility across their entire supply chain, complementing on site assessment of key suppliers with broad, automated scoring and data capture,
3. Technology helps with supplier collaboration
If supply chain visibility is the most important factor for successful sustainability programs, then supplier collaboration is the next most important.
A more strategic paradigm for procurement within organisations is facilitating more open partnerships with suppliers, placing mutual benefit at the heart of the relationship.
Organisations that manage supplier collaboration well are more likely to outperform peers and competitors, both financially and when it comes to sustainability.
Half of organisations surveyed by Procurious believe that investment in supplier collaboration platforms or in SRM capability will be beneficial for the performance and impact of sustainability programs.
Technology can be effectively used to help with information sharing and communication, helping in turn with supplier collaboration. This can be through the use of technology and digital solutions, or Cloud-based platforms, but they have shown a proven benefit in supporting procurement's sustainability programs and in building relationships with key suppliers.
Furthermore, technology can help drive continuous improvement. Few, if any, organisations are where they want to be when it comes to sustainability and the same naturally applies to their suppliers. So the biggest gains will come from working together to drive incremental gains, not simply shifting to more sustainable suppliers.
Integrated project management and improvement plan capabilities help set and monitor progress against interim goals.
4. Technology helps to digitise key data and processes
Digitising data relating to sustainability, supplier performance, and organisational assessments can further improve the performance and impact of sustainability programs. Making data digital makes it more traceable throughout the supply chain, but also easier to analyse and extract the relevant information to use in the organisation. Governance is greatly improved, as Covea's CPO discussed in a recent webcast on ESG.
The data that comes out of a system is only as good as the data that is put into it. When technology enables access to quality data, this allows for meaningful actions to be taken across the supply chain.
One key area for organisations is in the automation of tracking supplier performance on KPIs.
By tracking progress against sustainability goals, it means organisations can ensure this is updated regularly to reflect the changing global environment and new goals that are required as time progresses.
5. The technology is already there
One term in recent years has become synonymous with supply chain visibility – blockchain.
Blockchain provides a digital ledger to help track all transactions in the supply chain, for example, tracing raw materials from source to end customer. Not only does this provide visibility in the supply chain, but also transparency on materials, costs, and suppliers' activities.
There are open questions about blockchain, which is still in its early days, but it is already being used to tackle modern slavery and corruption. But it's by no means the only technology available, which is great for those organisations starting out in this area.
Instead of creating a new solution from scratch, organisations can use one of the many that already exist and have been used by organisations on successful programs in the past. It's a major benefit, opening up the potential to learn from others, understanding what works best for you and ultimately getting a solution that best fits the organisation.
This article was originally published on October 29, 2021.
Find more Supplier Relationship Management news, insights, and best practises at Procurious.com.
---