5 Reasons Business Partnering is Procurement's Secret Weapon
Unlocking the benefits of business partnering won't happen overnight, but if you can get it right, partnering can supercharge relationships between procurement, your stakeholders – and your suppliers.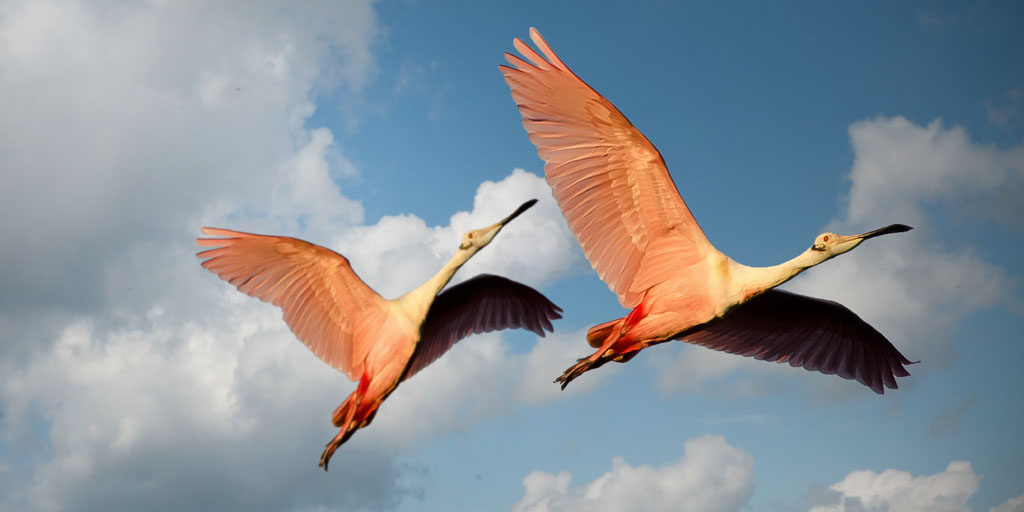 "For me, business partnering is about building trust," says Keith Bird, Managing Director of The Faculty. "It's also a marker of the maturity of your procurement function."
Bird is speaking at the Asia-Pacific CPO Forum in Melbourne, where he is facilitating a panel of procurement leaders from some of the region's biggest organisations. They're talking about how procurement can reap the benefits of business partnering, and the challenges therein. The panel raises five key reasons that business partnering is an incredibly effective way to uncover a new level of value in your organisation.
1. Business partnering is a sign of procurement maturity
We often discuss where organisations sit on the procurement maturity curve. Markers include how the function is organised (decentralised, centralised or centre-led), a focus beyond cost, and the existence of programs such as supplier relationship management (SRM) and the deployment of advanced tech including AI and cognitive procurement.
Business partnering is another such marker. Its existence suggests that the procurement team has moved beyond the traditional stakeholder engagement model to extract further value from customer relationships. Panelist Zelda Pretorius-Kovacs, Head of Category Management at Woolworths Ltd, says that business partnering is an essential part of moving from cost reduction to value creation. "It's a way of securing the future of procurement in your organisation", she says. "We looked at our relationships with fresh eyes. Anybody can map internal stakeholder relationships, but we wanted to take a new approach to how we partnered with the business." Pretorius-Kovacs comments that while her wider organisation was focusing on winning the trust of external customers (shoppers), the procurement team mirrored this journey with a parallel focus on winning the trust of internal customers.
2. Business partnering builds relationships
Andre Harvey, General Manager of Procurement and Supply at Stanwell, says that the way you approach internal customers in your organisation is crucial. "We walk in with curiosity", he says. "We look for problems that stakeholders have that we can help solve. Fundamentally, procurement has to be like water – it has to find the cracks; find the crevices, and fill them." This means that when Harvey built up his procurement team, he's sought to hire a group of problem-solvers and entrepreneurs that will embrace this challenge.
Pretorius-Kovacs adds that an unexpected benefit of business partnering was that the procurement team broke down its own internal silos and began working together more effectively. The team undertook the Game Changer Index to discover their unique attributes before being partnered with the right people to get the best outcomes. Her team has also improved engagement with partners by shifting the conversation to business targets, rather than procurement targets.
3. Business partnering builds trust
Stephen Jhangiani, Senior VP and Head of Supplier Relationship Management at Singapore's DBS Bank, comments that procurement has worked hard to get internal business partners to work with them and trust procurement. "We've focused on being accountable back to the business", he said. Similarly, Pretorius-Kovacs notes that business partnering is not only an opportunity to develop trust, it's a chance to mend some bridges along the way.
4. Business partnering enables procurement to connect the dots
Through business partnering, procurement is granted access to a new level of information and visibility of the issues facing their internal customers, which often reveals ways that we can help. Pretorius-Kovacs notes that partnering is an ideal way to build a bridge between the procurement function, the business and its suppliers. "It's a way to connect all the dots and bring innovation to our organisation in a way that other departments simply cannot."
5. Internal business partnering will help you rethink your supplier partnerships
"If you can't have a conversation with internal business customers, without the skepticism, how on earth are you going to have a conversation with the external market?" asks Bird. Getting your internal relationships into the best-possible shape is an important step to take before undertaking effective external supplier engagement. McSweeney notes that open and transparent conversations with customers and suppliers are key. "We want to know where we rank with them, why they're interested in working with us – we need that level of transparency and candour."
Delegates at the CPO Forum were polled on the concerns that their organisations had about external business partnering, with the following results.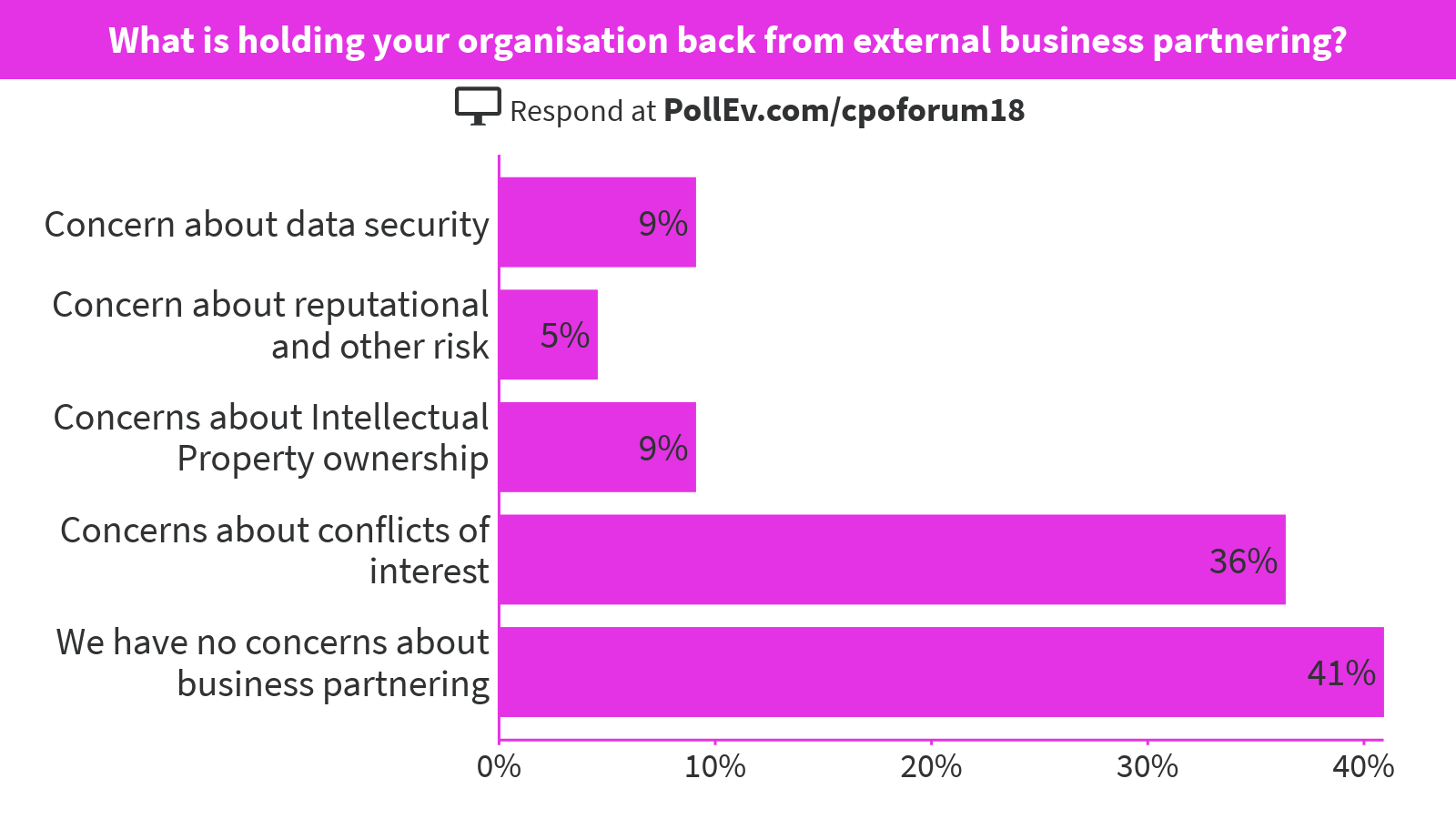 Interested in learning more about how your organisation can unlock the benefits of business partnering? Contact The Faculty Managing Director Keith Bird via [email protected] to discuss our tailored workshops and training solutions.