5 Outdated Myths About Blockchain
Is there a compelling reason to use blockchain in the supply chain? We separate fact from fiction.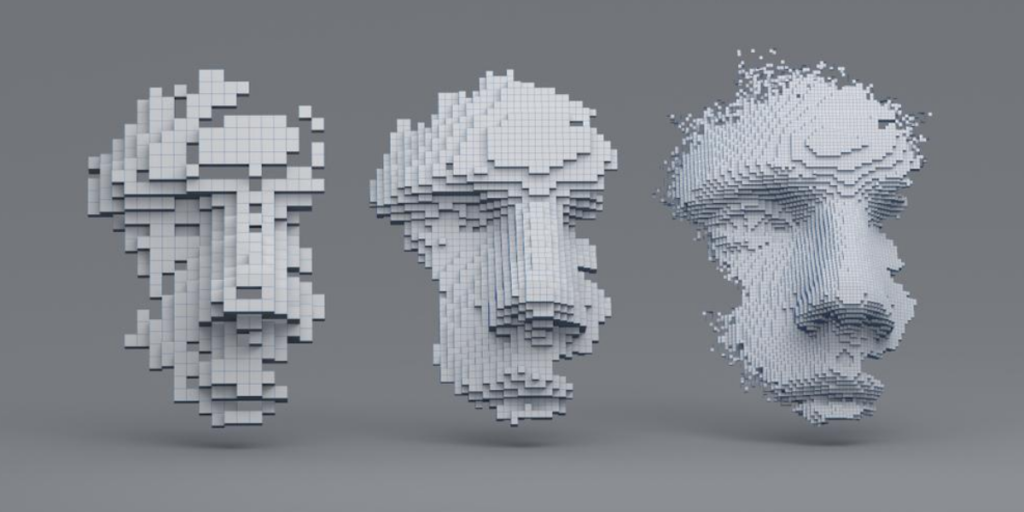 ---
The supply chain profession is no stranger to blockchain.
In fact, a survey this year of supply chain professionals showed 80% are familiar with blockchain – a whopping 21% increase on last year.
And almost half of respondents plan to invest in blockchain over the next two years.
Yet for all the ways blockchain is modernising the supply chain, some still view the technology with a healthy dose of scepticism. There's still a great deal of room to establish what role blockchain plays. Its place in the supply chain toolkit still isn't fully defined.
And that leads to ongoing misconceptions.
It's time to bust some of the myths surrounding one of the most coveted 4.0 technologies.
Fixing weaknesses
Widespread disruption highlighted issues that already existed in the supply chain.
One of the most apparent issues is paper documentation for important processes and transactions.
Important documents like Bills of Lading and Certificates of Origin are still largely paper-based.
Yet, these documents are often late to the destination port, or even lost – costing businesses $200 billion each year (World Bank).
So why do we still use paper? Because we don't trust each other, according to the University College London Centre for Blockchain Technologies (CBT).
"Despite…strikingly obvious inefficiencies of paper documentation for international trade, it is still considered to be the industry standard, largely due to lack of trust between different members of the international supply chain," the CBT notes.
Luckily, blockchain technology could solve this and other trust issues that make it hard to do business internationally.
Blockchain allows companies to track products throughout the supply chain using digital, unchangeable records.
[Need a quick blockchain intro first? We've got you covered ]
"A panacea for our ailments"
It's the logical solution, especially in today's economy, says Professor Olinga Ta'eed from Birmingham City University.
"Covid-19 has highlighted a crisis of trust in countries, people, organisations, products, and processes," he says.
"Blockchain has features that do not require trust to operate effectively. Decisions are automated and not dependent on personal relationships, politics, or bias.
"It is thus a panacea for our current ailments, both immediate, but also structurally in a future society."
Enter blockchain
That might seem counterintuitive. After all, how can a system that doesn't require trust actually improve trust?
The beauty of blockchain is everyone across the supply chain can access the same information at the same time. They can be confident the information is verified and unchangeable. Just what we all need in this brave new world.
Using blockchain technology lets you track in real time:
· Where goods are
· Their physical condition
· Changes made during the transaction lifecycle
· Who or what is causing a delay
· The quality and authenticity
· Discrepancies in transaction documents
· Contractual terms and conditions
That equal access to information fosters trust between business partners. And you can build a lot of great things from a base of trust.
Trust is something we sorely need. So, what's keeping companies from adopting blockchain more widely?
There is still a lot of misinformation circulating about the technology.
That's why it's time to stamp out five of the most common blockchain myths:
Myth 1) Blockchain is bitcoin
One of the biggest scepticisms about blockchain is rooted in its links with bitcoin.
Bitcoin and blockchain are NOT the same thing. Bitcoin is a form of 'cryptocurrency'. It was invented in 2009 as a way to store value without relying on a central authority (like the government).
But it couldn't work on its own; it needed new technology to make it work, so blockchain was invented.
That's how the two are related. Blockchain is the engine that makes the bitcoin car run, but just as you can use an engine in lots of things besides a car, blockchain has more applications than just bitcoin.
Companies are taking advantage of the proven strength of blockchain in solving new challenges beyond financial.
In fact, one of the most celebrated uses of blockchain technology is in supply chain management.
Take the retail giant Walmart, which uses blockchain technology through the IBM Food Trust to track produce from farm to shelf.
The retailer can now trace the provenance of produce in seconds, instead of days. And Walmart certainly isn't the only one interested in traceability.
Gartner predicts that by 2025, 20% of the world's top grocers will use blockchain to track food safety.
Pharmaceuticals is also a key area for blockchain technology.
The United States Food and Drug Administration recently finished a pilot programme tracing the full supply chain of prescription drugs using blockchain. The results? It now takes two seconds to track a drug instead of 16 weeks.
And quick thinking during the pandemic led to creation of IBM Rapid Supplier Connect.
It uses IBM's blockchain network to help government agencies and healthcare organisations source reputable equipment from new, non-traditional suppliers.
As Jason Kelley, General Manager of IBM Blockchain Services, put it: "Finding, vetting and then securing new suppliers takes time, more time than the public authorities and private sector can afford."
The system allows new vendors to be onboarded in as little as 30 minutes.
"[We] help members of these essential supply chains continue to find the vendors, materials and tools they need so that time and attention can be focused on addressing the current and ongoing requirements as a result of this pandemic," Kelley says.
Myth 2) Blockchain is only useful for projects that are massive in size and scale
Blockchain makes obvious sense for global retailers with thousands of suppliers.
But what about for smaller companies?
Yes, and it's a lot easier than you might think to get set up on a blockchain network.
The bulk of supply chains rely on point-to-point communications. Blockchain makes it simple to collaborate using many-to-many communications – giving you a single version of the truth.
That's something that companies of all sizes need.
And it's even more practical now that there are blockchains built specifically for enterprise use.
Like IBM's blockchain network Trust Your Supplier, created in partnership with consultancy Chainyard. This private network delivers the ultimate in supply chain transparency, as buyers and sellers can all access the same end-to-end data in real time.
It eliminates time-consuming admin, like trying to verify supplier identities and track documentation.
Through Trust Your Supplier, businesses of all sizes can validate and onboard suppliers in a secure and efficient way.
Myth 3) It takes a long time to get suppliers set up
Many companies like the idea of blockchain, but they worry about the time and effort of getting suppliers set up.
The reality is it can actually be quite fast.
For example, IBM lets you onboard suppliers in hours versus days or weeks to a permissioned blockchain relationship.
And as we all know too well after recent disruption, speed is everything.
Once set up, companies see quick returns on investment through visible deliveries, reconciled invoices, and better return management.
And not to worry – no advanced computer programming degree needed. Your enterprise blockchain supplier can walk you through the entire process of getting on the network.
Myth 4) You have to abandon systems you already have
Another common belief is you need to throw out all your existing supply chain management systems if you use blockchain technology.
Not necessarily. As IBM puts it, "We believe that traditional methods like EDI, when complemented and extended by emerging technologies like Artificial Intelligence (AI) and blockchain, will be the fastest path to realizing a new era of B2B transaction efficiency gains."
It's possible through technology like IBM Sterling Transaction Intelligence Multi-Enterprise Edition. It helps companies leverage EDI investments by bringing important documents into a shared blockchain, giving different parties the same visibility.
So it's totally possible to see a fast return on investment without scrapping your current processes.
That said, you may want to consider if your legacy systems are really serving your needs, advises Jack Shaw, a technology futurist and leadership speaker.
"I think most business professionals are far too concerned with trying to use their existing tools, technologies, and processes to solve their immediate, short-term problems to think about how blockchain…could actually help them do their jobs much better both now and in the long-term," he says.
"This is really a strategic shortcoming as they should be thinking about how the current pandemic necessity could be the mother of innovation, leveraging emerging technologies for strategic benefit."
Myth 5) There is only one blockchain network
There isn't one central blockchain network that everyone uses.
There are actually several different types of technology that go by the name 'blockchain', and there are public and private blockchain networks.
In public blockchain networks, like the ones used by bitcoin, the data is open for anyone to access. The transactions are still unchangeable, but they are visible for scrutiny.
On the other hand, there are private blockchain networks, like the ones used by IBM enterprise clients. You can place restrictions on who is allowed to participate, and anyone who wants to join needs your permission.
That gives you tighter control on who can see what, while still maintaining transparent records.
Is it time for blockchain?
For all its benefits, blockchain will not magically solve all supply chain issues overnight.
But the ability to strengthen, connect, and improve the resilience of supply chains will be key to recovering from the pandemic, according to Mariam Obaid AlMuhairi of the Dubai Future Foundation.
"If there were any lingering doubts over the value of blockchain platforms to improve the transparency of businesses that depend on the seamless integration of disparate networks, COVID-19 has all but wiped them away," she said in an article for the World Economic Forum.
"We should look at this healthcare crisis as a vital learning curve that can show us how to build transparent, inter-operable and connective networks."
For more Industry 4.0 talk, join the conversation in our Supply Chain Pros group