5 Items to Negotiate When You Start a New Role
Don't stop at your base salary! When you're negotiating your total compensation package, here are 5 things to angle for.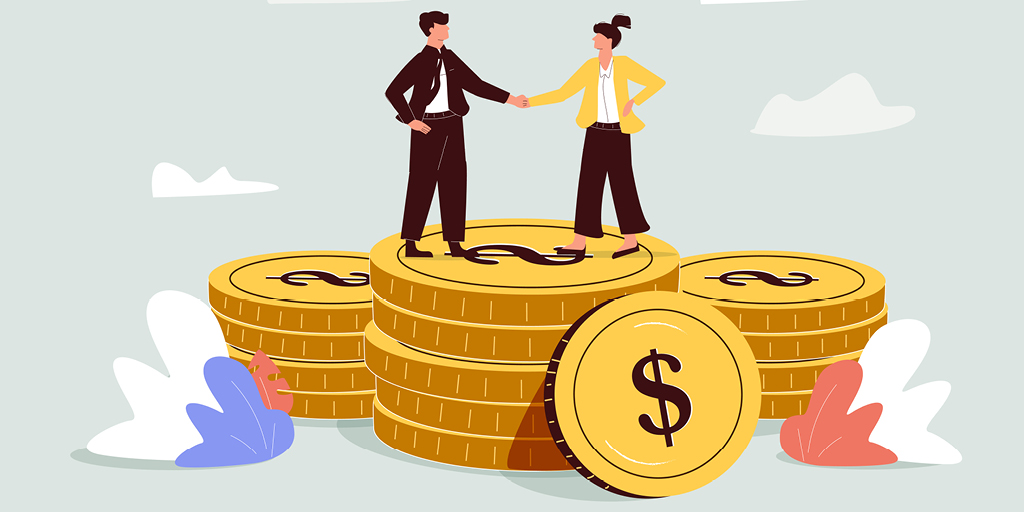 ---
In my last post, I wrote about some incentives that employers are implementing to encourage candidates to choose them, to encourage staff to stay. Now, I want to share with candidates what are some things you should think about negotiating when you are looking to start a new role – even if you are internal to your organisation! You do not need to accept offers at face value.
Whenever you start a new role, this is your opportunity to ask for what you need, to ask for what you want when it comes to a compensation package. Your total compensation package includes your base salary, any regular bonuses, benefits which includes medical insurance, life insurance, paid time off (in all its various iterations), educational assistance. Some of these pieces aren't really negotiable – typically a medical plan is what it is. But many parts of the package may be up for negotiation. And until all organisations lead that conversation, it is up to you as the potential employee to ask the questions and get what you deserve.
This is not easy. Trust me. I've been on both sides of the conversation, and it is not one that just flows. It takes years of practice for great recruiters to be able to have this conversation, much less lead it. And let's be honest, for a long time (and it continues to this day), many employers don't want to have this conversation "too early." It's been a taboo topic for a long time. So, I'd like to help you as a candidate lead that conversation by giving you 5 areas that you should be prepared to negotiate.
Salary
You know what your base number is. What you likely do not know is where you fall in your potential employer's salary range. Therefore, it is so important to ask about salary from your very first contact with the employer. Key point here: if the employer refuses to discuss salary from that first conversation, that is a red flag. I would move forward with a lot of caution. If a company is unwilling to discuss something as basic as your salary, what else are they unwilling to discuss?
Once you know their number, you can make decisions on what you will want to take the role. As you move through the selection process, you can change as you learn more about the role. You will want to continue to have that conversation with the recruiter or hiring manager. The salary discussion is not something that should be talked about once. If your needs or wants change, you really need to bring that up again.
Sign-on Bonus
Bonuses are typically a one-time payment and may be subject to different tax requirements. I typically only recommend asking for a sign-on bonus if you are unable to get additional dollars in your base salary. I see this as your opportunity to make up a little, but this is definitely short term. If you do ask for a sign-on bonus, be sure you keep in mind that this is not going to be a part of your on-going salary.
Education
Many organisations offer some sort of educational assistance, but at the time of offer is a great time to confirm what is included in that assistance. Is it only for formal education or will it include professional certifications or conference attendance? Depending on your profession, you may not need formal education, but want to attend an annual conference or have a membership to a professional organisation. Be clear in what you want covered by the employer – will they cover the travel and registration for the conference or just the registration? You will also want to ensure that your new manager is aware of these agreements. This may be something you will have to bring up with your supervisor regularly.
This is very valuable to your long-term success not just within the organisation but also within your own career.
Vacation Time
This is one area I always think employers could do better. Time away from work is so important and employers could do a much better job at encouraging their staff to take time away – and definitely not contact them during that time away. Some organisations will negotiate paid time off and some won't, but it doesn't hurt to ask. Especially if you are coming from another organisation where you had built up some time, you don't necessarily need to start over at every organisation.
Work Flexibility
Flexibility can be measured in a lot of different ways and it is going to look different for each employee. Some roles have the option to work remote; some don't. You need to determine what you are seeking in workplace flexibility: where do you need flexibility? Do you need to work at home or a hybrid between in the office and out of the office? Do you need the ability to leave early or come in late occasionally?
All of these areas of negotiation really boil down to you knowing what you need, what you want and stepping up to ask for it. If an employer counts it against you that you asked for what you need, consider that your sign to walk away from that opportunity. The employer-employee relationship is a two way street and this is your time.