5 Areas to Brush Up On Before Your Next Shot at Promotion
Think you're ready for your next shot at promotion? Read our top 5 focus areas to see if you could pass the test.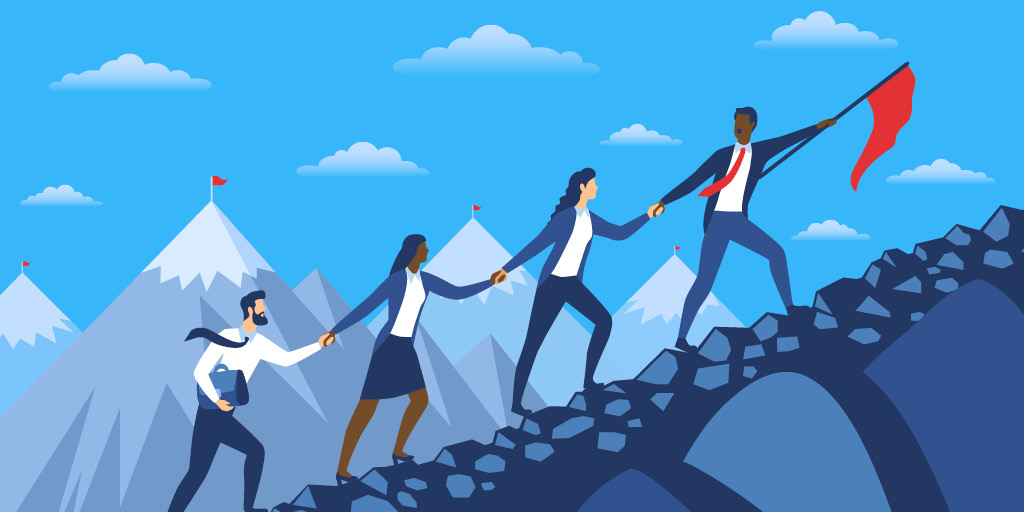 Interviewing for a job can sometimes be a cringe worthy experience. One minute you're a cool, calm procurement pro, and the next minute you're in the interview seat turning into a sweaty, shaking, fidgeting mess. Not only do you forget all of your prep, but you feel like you've forgotten how to speak!
With the procurement recruitment market hotter than ever it's time to get ahead of the pack and ensure you remain the cool, calm procurement superstar that you are. Read on for our top 5 tips for you to brush up on ahead of your next shot at promotion.
Preparation is key! And you can start right now…
The best interview prep strategy is to mitigate as much risk as possible. While you can't always control your nerves – you can control the skills you've gained, the experience you can talk to and your demonstration of why you are the candidate they've been looking for.
Recently a procurement pro asked me for some interview prep advice. They reported that they had been researching the implementation of agile contracting and were brushing up on their agile contract skills. They had also identified a trend in the market towards automated contract review software and thought that could set them apart in the interview. They were convinced these actions ensured they had the job in the bag.
Confidence and brushing up on technical skills is a great step when aiming for a promotion but it's not the full picture.
My Top 5 Tips
Nail these areas before you think of applying for your next gig.
What are the duties of the new role?
Sounds simple! And yet time and time again people will tell me that they don't really know what the role is, they just want the job. Usually it's because of the title or the pay that comes with it. Do your due diligence to ensure you know as much as possible about what the job will be like in the day to day, because that's what you're signing up for.
What is your analysis of your current role & experience compared to this new role?
What are the growth areas, the stretch tasks, the challenges and the areas that you're already proficient in?
What will it add to your career journey? Think about more than just a job title or money.
What is the strategic direction of your CPO and organisation?
Recently a procurement pro was aiming for a new gig as they assumed they knew what the role would be like. They thought they could get lots of implementation and delivery experience but the CPO wanted to hire different skill sets than what was in the team already, all part of the new direction they were heading in completely changing their service delivery model.
In other scenarios the organisation could be shifting cultures, undertaking a change journey or embarking on an IT upgrade (for example). It's important to understand what drives the CPO, what their vision is and how this aligns with where the organisation is in their journey.
What are your top strengths and areas to work on?
When interviewing a future procurement superstar recently there was one question they couldn't answer: what is an example of a work-on that you have identified, or an area of growth that you are targeting in yourself?
They had prepared all the standard interview and procurement questions but when it came to understanding how they tick they couldn't handle the pressure. This isn't a deal breaker but it gives an interesting insight into how people cope with the unexpected and their level of self-awareness.
What are your top strengths and your areas to work on?
If you had 3 colleagues in the room with you, what would they say about you?
What are your stress triggers and management techniques?
What interview prep have you done?
In a content rich world there is no excuse for not having researched or prepared for the
actual interview process itself. There are numerous articles and tips and tricks out there, check out this article on procurement areas you need to brush up on in 2021
Ask yourself:
What procurement interview questions do you think you will be asked?
How familiar are you with your portfolio of experience, will you take notes in?
Do they have a capability framework that outlines the key areas that the interview will be based on?
Can you practice with someone beforehand?
Be conscious of context – we're in some interesting times!
What has the pandemic environment taught you? Have you understood your supply chain deeper? Have you had to upskill in different areas of procurement?
In some organisations there has been a notable shift in the executive suite language where they talk about "people first" by placing a closer watch on wellbeing. In the procurement environment highlighting SRM, relationship management, leadership and communication skills can tap into this executive focus area.
Leave the procurement geek speak behind
Don't get too bogged down in the technical speak, procurement is full of jargon and the focus can often fall on technical skills, process knowledge and project lists. If you're going for promotion to some degree you must consider this is already in the bag, focus on the soft skill areas as that's where organisations need the most help at the moment, we need collective resilience and that comes from people skills and leadership – regardless of whether you have a team under you or not, we are all leaders.