3 Success Factors In Building An Agile Supply Chain
Adaptability and agility in the supply chain are crucial in responding to fluctuations in demand and shorter product cycles.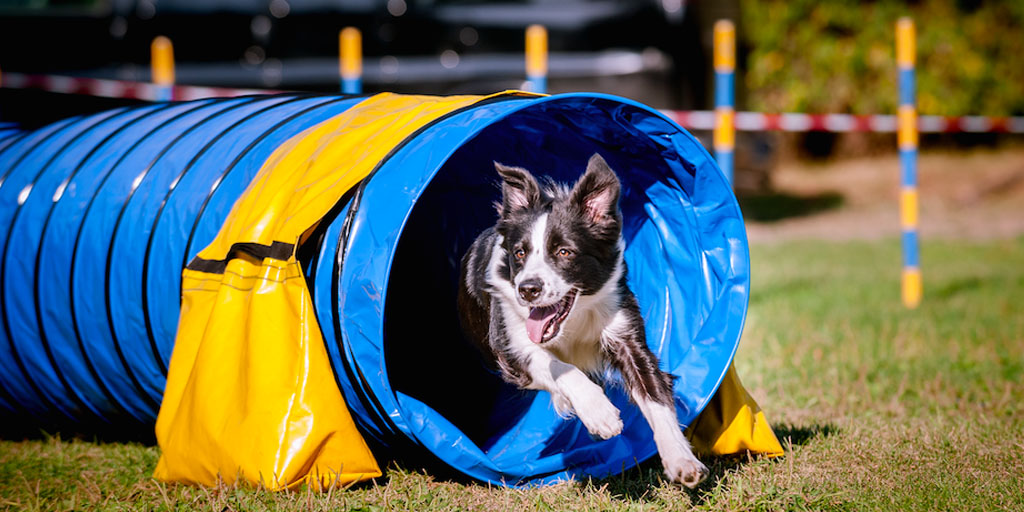 By Nadezhda V. Kulagina/ Shutterstock
Today's global marketplace is volatile and fast-moving. Adaptability and agility in the supply chain are crucial in responding to fluctuations in demand and shorter product cycles. Agility within this unpredictable market requires that your supply chain is responsive and can deal with any sudden variations. According to most experts, there are three main success factors in effective and agile supply chains: your supplier relationships, your people, and the effective use of the supporting technology.
The FMCG sector
Organisations involved in the fast-moving consumer goods sector (FMCG) need to be able to adapt to unanticipated external shifts in customer demand. Any company that has a constant stream of new, innovative products and services, and is selling direct to the consumer (B2C) in the e-commerce world, needs to be doubly flexible.
Fast fashion poses real challenges. If you launch 10 000 new designs per year and you have more than 1 700 suppliers across 50 countries, you need to be both agile and quick. Inditex, one of the largest fashion retailers in the world and the holding company of the Zara brand, does this successfully.
What contributes to its success is:
Market sensitivity. Teams of retail and commercial specialists plan their products based on sales data collected on the fashion trends of target customers around the world.
Postponement of production. Less than half their garments are sourced as finished products from low-cost producers. At least half are manufactured at short notice, mostly in Europe, depending on demand.
Flexibility. Manufacturing activities including labour intensive finishing operations are accomplished by a network of 300 specially trained subcontractors.
Zara has gained accolades for its ability to swiftly implement decisions and deliver new clothes to stores faster than its competitors. It has a supply chain that is not only agile and flexible but incorporates many lean characteristics into its processes, especially when overseeing the operations of its subcontractors. In a lean approach, anything in the process that doesn't add value for customers is eliminated. Lean supply chain management is essentially about lowering the cost base and reducing waste as much as possible.
The manufacturing sector
In the manufacturing sector, being agile means that your supply chain must be responsive enough to deal with late deliveries and non-compliant suppliers. The need to move raw materials, components and finished products across borders and over longer distances adds complexity. This has resulted in longer planning time and increased levels of inventory. Improving speed in logistics and minimising disruptions are important to gain competitive advantage and to reduce costs.
Lean and agile supply chain solutions are often offered as an either-or option but many large global companies such as Unilever and Kimberly Clark are now embracing both approaches in their diverse operations. Having a hybrid supply chain strategy by using lean and agile approaches in combination is becoming commonplace.
Technology companies need to react quickly
Communications and information technology company Nokiacommitted to achieving agility in its supply chain when it decided to move its manufacturing away from its home base in Finland. The company aims to refocus lower-value activities closer to component sources, thereby increasing supply chain responsiveness and streamlined logistics. "We are aligning our manufacturing strategy to increase competitiveness," said Nokia spokesperson Mona Kokkonen. "We need to optimize our manufacturing operations so we can collaborate more closely with suppliers and be more responsive to customers' needs."
An I.T. systems company such as Cisco hasa highly diverse and extensive supply chain that spans the globe. Cisco has increased its agility, resilience and ability to scale by implementing new business models, a single ERP instance, standardization and automation throughout its supply chain.
The three success factors in building an agile supply chain
1.Focus on effective supplier contracts
If a key supplier fails it is necessary to have an alternative plan to avoid delivery crises and disappointing customers. In this situation, and especially if there is a sole-supply agreement, contingency plans must be put in place. Multiple supplier relationships for the same goods or services are sometimes necessary to reduce risk, but this comes at a cost.
2. Build an agile team
The most effective people are those who are alert to external changes and market trends that may affect the business. They need to have a sense of urgency as well as being flexible. Exchanging information with suppliers, listening to customers and being aware of impending disruptions are all activities that, when acted upon, will set you ahead of the competition.
3. Apply the right technology
Leaders in agile supply chains connect their supply chain partners on a shared technology platform, often cloud-based, so that they all have access to the same data in the same timeframe. Procter and Gamble (P&G) and Wal-Mart both speed up decision-making by analysing data on order status, inventory, shipments, documents, and payments. The resulting information provides insights into future demand and facilitates forecasting.
Supply chain agility delivers results when a company can quickly detect changes, opportunities and threats in the external environment AND act on this information speedily. This responsiveness depends on the ease of accessibility of usable real-time data and the electronic means by which to share it.
Competition is fierce so organisations need to be alert and responsive to turbulent changes in the external environment. As industrial and retail supply chains become more complex agility will become a real factor in a company's survival. The use of appropriate technology will be a key success factor but only with the active involvement and support of both employees and suppliers.
If you'd like to read additional related content or get involved with thought provoking discussions check out the Supply Chain Pros group – a one stop shop for all your supply chain needs.