Should Procurement Pros Be Concerned About Global Trade?
Renowned economist and Big Ideas Speaker Dr Linda Yueh explains why CPOs needn't panic about the President Trump administration but there are causes of concern.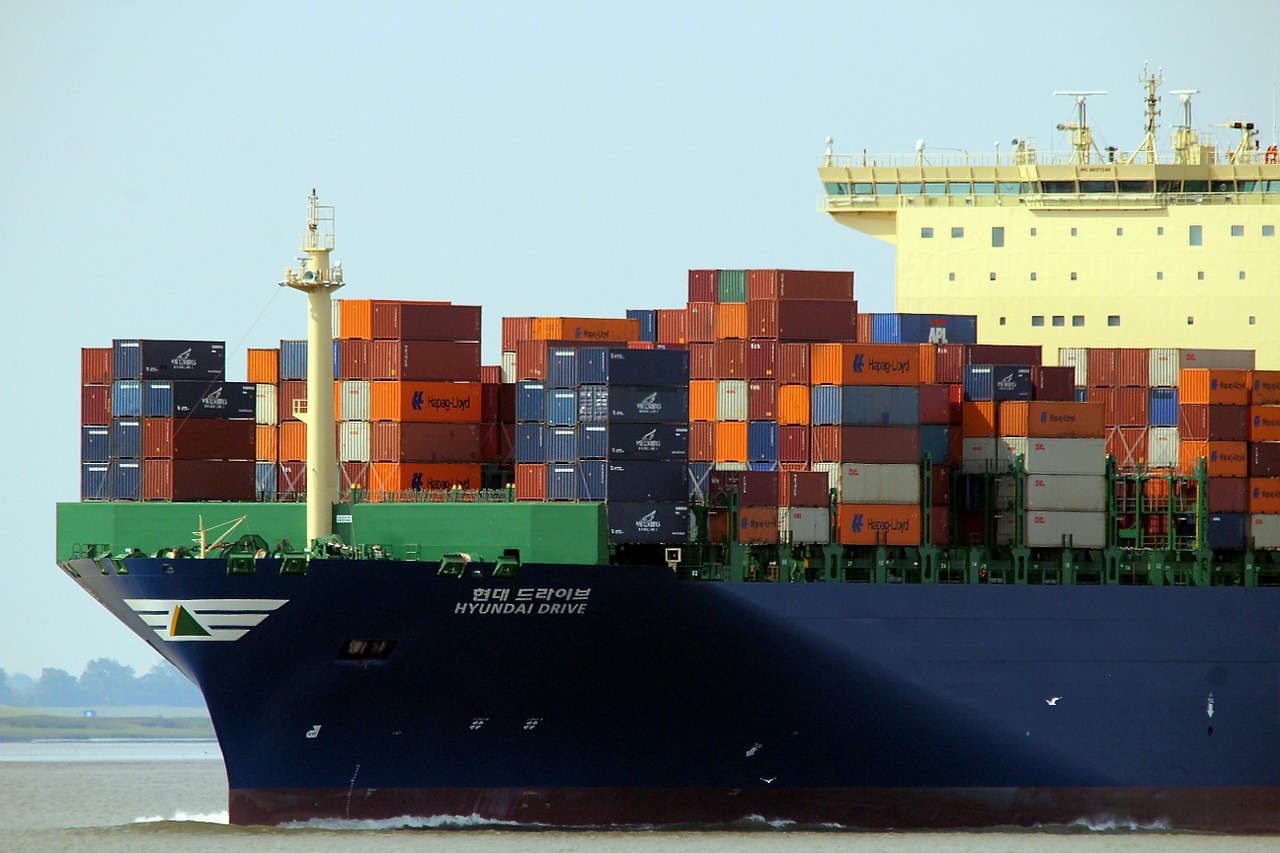 Register as an online delegate for the London Big Ideas Summit 2017 here.
Donald Trump made good on a campaign promise on the first day of his presidency by signing an executive order indicating the United States won't ratify the Trans-Pacific Partnership (TPP) trade deal.
Though expected, the move caused a media storm and a flurry of responses from politicians and businesses all around the globe. But what does this mean for supply managers?
Many CPOs are understandably nervous about the Trump administration's policies with regards to global trade. The resurgence of protectionism in the U.S., coupled with the continuing fallout and trade effects of Brexit, has left many procurement professionals wondering which region of the world they should plan to source from in the future.
The TPP was a massive free-trade agreement advocated by the Obama administration, aimed at deepening economic ties between the U.S. and 11 other Pacific Rim nations, cutting taxes, and fostering trade to boost economic growth in the process. Trump argued on the campaign trail that the agreement would be harmful to the U.S. manufacturing sector. As he signed the withdrawal order, he called it "a great thing for the American worker".
Economist, broadcaster, author and Big Ideas Summit guest speaker Dr. Linda Yueh's message to CPOs is one of caution but it's not time to panic.
Don't panic
According to Linda, there are three reasons not to panic about what Trump's protectionist tendencies will mean for procurement, trade, and global supply chains.
We need to keep in mind that trade takes place under WTO rules. China is the U.S.'s biggest trading partner, despite no free trade agreement being in place. Of course, if Trump were to pull out of the WTO, then that would be a game changer. But, globalisation, especially e-commerce and the Internet linking markets and people, will mean that trade is likely to continue across borders as it's hard to see a significant roll-back Costs of trade, of course, are another issue to be focused on.
Luckily, the Trump administration hasn't honed in on e-commerce, which is good news for procurement and supply chains. Currently, one in ten transactions are already undertaken via e-commerce, and this figure will continue to grow.
Trump may have moved quickly to sign the TPP withdrawal order on his first day in office, but that wasn't a formal agreement. Extricating the United States from NAFTA for instance will require renegotiation time and then a period of notice before that free trade agreement would end. Even then, most trade agreements include implementation periods, so a "cliff edge" is unlikely which gives businesses time to plan. Therefore, there's no need to panic or overhaul your supply chain immediately. But, of course, forward planning and following economic policies would be wise. Also, take Brexit as an example – if Britain succeeds in triggering Article 50 in March 2017, then the UK is scheduled to leave the EU by the end of March 2019 – almost three full years after the people's vote. And even there, the Prime Minister has indicated that there may be an implementation period to allow more time for businesses to adjust to leaving the Single Market.
Things to watch
So, Linda warns that supply managers should keep an eye on certain factors as global trade adjusts to these seismic political shifts.
1) U.S. border taxes – recently, Trump threatened BMW with a 35 per cent border tax on foreign-built cars imported to the U.S. market. This isn't an isolated incident and American companies are under even more pressure to produce in the U.S.. Congress is also considering a similar tax, so that is worth bearing in mind as that would have the force of legislation.
2) U.K. Tariffs – one of the consequences of a "hard" Brexit where the UK leaves the EU without any preferential trade deal, which would include no agreement on the Single Market, Customs Union, is the re-emergence of customs for EU trade. Right now, significant customs procedures only apply to non-EU shipments. But, with around half of UK exports going to the EU, taking leave of Britain's membership in the EU with no deal would means the end of free movement of goods. More customs declarations and duties would raise costs, slow down supply chains and certainly add time at border checks. A potential 'hard border' would be a particular issue for Ireland.
3) Resourcing Brexit – the UK Government also needs to think about the resourcing challenges involved in ramping up staff as well as IT systems to cope with the doubling of customs checks on the UK border.
4) NAFTA – As mentioned earlier, Trump has also flagged that the North American Free Trade Agreement (between Canada, Mexico and the U.S.) is up for renegotiation. If you're a U.S. company, you need to start making plans now about how these changes will affect you. The same applies to any other of America's free trade deals with 20 countries that Trump would have the authority to re-examine.
What about China?
Globalisation has helped China become a manufacturing powerhouse, but with numerous closed markets.
However, there are very good reasons to continue to do business with China. Wages may be rising but that helps businesses to think about China as a market as well as one production locale in a supply chain. Plus, with growing protectionism in America, China's President has signalled that China may take more of a lead in globalisation. There's a lot to watch for.
In short, Linda's advice to CPOs around the world is keep calm, but keep an eye on the details as the globalisation landscape is shifting significantly. Global trade won't end tomorrow but it will likely look rather different in the coming years.
Join the conversation and register as a digital delegate for Big Ideas 2017 in London.